---
For Posterity's Sake Canadian Genealogy
---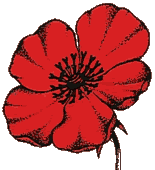 Lest We Forget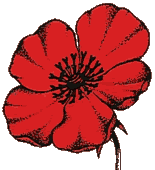 ---
This page is dedicated to those men and women who have sacrificed their lives so that others may live in freedom. Let's remembered them each and every day so that their memories will never fade.
---
Bungendore War Memorial, Bungendore, New South Wales
Kembla Grange War Cemetery, Kembla Grange, New South Wales
New Cumnoch War Memorials and Military Burials
Oral Histories of the First World War
The Commonwealth War Grave Commission
The Maple Leaf Legacy Project - in remembrance of Canada's war dead
We Will Remember, War Monuments in Canada
To report broken links, please click here to send an email.