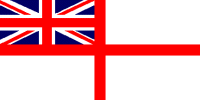 For Posterity's Sake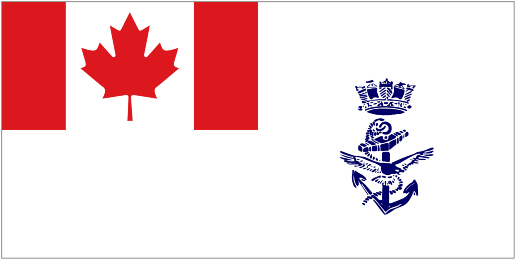 A Royal Canadian Navy Historical Project
In memory of those who have Crossed the Bar
John Casimer Brodie

Petty Officer, Sick Bay Attendant, V24678, RCNVR

Born: 28 Jan 1914, Brandon, Manitoba

Died: 21 Nov 1988, Montreal, Quebec
BRODIE, John Casimer - On Monday, Nov 21, in his 75th year, after a lengthy illness courageously fought. Dearly beloved husband of Mae (Benson), loving father, father-in-law of Dr. Dennis Brodie M.D. (Joanne), Joan (Haig) Sarafain, Louise (Richard) Pesner, William (Avis), Lawrence (Sharon), Charlotte (Joseph) Lehmann, John Richard, Christine, Katherine (Arne) Schwisherg. Grandfather of 13 beloved grandchildren. John was predeceased by his parents, brother Ted, Louise and sister Sophie in infancy. He leaves to mourn one brother Martin, Brampton, Ont.; three sisters, Edna (Michael) Palidwar, Brandon, Man.; Verna Chapple, Vancouver, BC and Emily Rotliuk, Regina, Sask.; also many friends and relatives. John was born in Brandon on Jan. 28, 1914, where he was raised and educated. He joined the YMCA as a youth becoming a senior leader for many years. John worked at the Brandon Mental Hospital as an attendant for many years. He was also a member of the Knights of Columbus. When the Second World War broke out, he joined the Royal Canadian Navy in 1941, serving over seas as a Petty Officer Sick Berth Attendant until 1945. John married Mae Benson in 1942. After the war, they moved to Montreal where he joined the staff n the X-ray department at the Royal Victoria Hospital until his retirement. John had many hobbies including loving his family and gardening. He was also a member of Ste. Collettes Church. His memory will always have a special place in the hearts of his family, relatives and friends. Funeral services were held at Ste. Collettes Church, 11931 Ste. Collette, Montreal North on Wednesday, Nov. 23, with burial in Mount Royal cemetery. In lieu of flowers, donations to the Palliative Care Unit, Royal Victoria Hospital, Montreal, would be appreciated.
He is not dead who gave his life
To make the world a better place,
The memory of his noble deeds
The passing years cannot efface.
Ships served in:
HMCS NANAIMO - Served in Nanaimo 06 Sep 1941 - 25 Aug 1942 as a SBA, RCNVR
HMCS MONTREAL - Served in Montreal 04 Aug 1943 - 25 Oct 1943 as a L/SBA, RCNVR
photo 1

photo 2

photo 3

photo 4

photo 5

photo 6

photo 7

(1) Portrait of SBA John Brodie c1941-42 (2-6) Service documents for John Brodie (7) John Brodie, Victoria Jubilee Fountain, Halifax Public Gardens, 1941

Note: In John's service records under experience, it states 7 months candy-making. The reason for this is that John had taken up beekeeping and kept about 40 hives in the Brandon area. There was no classification for this in the military references at that time, so they called it candy making.

photo 8

photo 9

photo 10

(8) Wartime friends 1941 - PO.SBA John Brodie1st on right - remainder unknown (9) Bill Barrington, John Brodie, Stan Anderson - Jul 1942 (10) John and Mae Brodie with their first of 9 children circa 1944/45
---