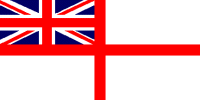 For Posterity's Sake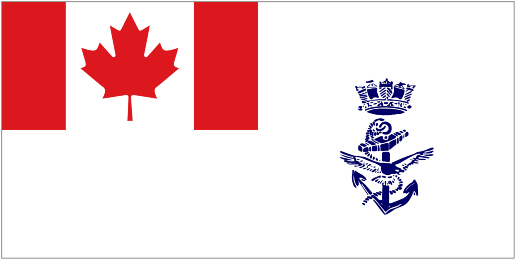 A Royal Canadian Navy Historical Project
Minesweeping Trawler TR 9
Courtesy of Roger Miller
Welcome to "For Posterity's Sake" - a site dedicated to the men and women of the Royal Canadian Navy, the Canadian Forces (Navy) and the ships they served and lived in. This is a personal website and is not affiliated with the Government of Canada or the Department of National Defence.
The goal of this site is to preserve and share the history of those who have sailed in the ships of the RCN and C.F. The history we all have buried in our basements or closets in boxes and photo albums - photos of grandparents and parents, aunts and uncles who have also taken pictures and told stories of there time in. This is the history you will not find on the government's historical pages - and its these photos and stories that we all have that I'm hoping to preserve here for posterity's sake.
If you would like to submit photos or stories to be posted here, please send me an EMAIL ( info@forposterityssake.ca ) (Note: the link to initiate/generate an email for a submission may not work for web based email servers such as gmail, hotmail, yahoo, etc - If the auto link does not work, copy and paste the address above into your address line of your email software)
With the help of all sailors past and present and their families this page can be made into a historical site for future generations to learn about our proud past. May you always have fair winds and following seas!
Don't forget to stop by and sign the Ship's Log (Guestbook)
---
"Few of their countrymen knew and even fewer now remember the desperate fight waged on the cold and cruel northern seas. But had it failed, the results would have been catastrophic. The clear measure of devotion and courage of these men shall always be that in that dark and bloody winter of crisis they did not fail." - Captain John Waters Jr.
---
"The Canadian Navy … trained men with men who were scarcely trained themselves. It did everything under the pressure of desperate urgency. It learned to fight a war while fighting it. By all the rules, it should have been the most unholy hash to come out of the war. Somehow, things have turned out differently." - The Guelph Mercury 16 Nov 2015
| | |
| --- | --- |
| | Pierre's Alley Cat Society - A local charity caring for the feral cat colonies in HMC Dockyard, Halifax |
What's New
15 Sep 2017 - Minesweeping Trawler TR 9 - A photo of TR 9 has been added
13 Sep 2017 - HMCS KAMLOOPS K176 - A track chart for Nov 1943 has been added to her photo and document gallery
13 Sep 2017 - HMCS WALLACEBURG J336 - A ship's company photo has been added
09 Sep 2017 - A crew photo for an unknown Fairmile ML has been added
09 Sep 2017 - ML Q106 - A crew photo circa 1945 has been added
06 Sep 2017 - A new link has been added - - Paul W. Collins, Historian - Author and Speaker on Newfoundland during the Second World War
01 Sep 2017 - HMCS HURON 281 - a crew photo circa 1974 has been added
01 Sep 2017 - HMCS PRESERVER 510 - a crew photo circa 1998 has been added
01 Sep 2017 - FAIRMILE CLASS MLs - Thirty-seven photos from the collection of George Schmidt have been added to the Fairmile Class photo and document gallery
29 Aug 2017 - A very short sail with a lifetime of memories (HMCS Ojibwa) - has been added to the RCN Memories 2 page
21 Aug 2017 - HMCS FRASER 233 - photos of on of HMCS Fraser's bells have been added to the ship's bells page and Fraser's photo and document gallery
20 Aug 2017 - D-Day on LCI(L)-295 - has been added to the RCN Memories 2 page
11 Aug 2017 - Jenny of Jenny's Side Party - A History Maker of the RCN - an entry on Ng Muk Kah, B.E.M., has been added
---
Credits / Resources
1) The image of the poppy throughout this site was obtained from a site dedicated to the Diggers, 42 Battalion AIF
2) Ship's Badges (post 1949) - Unless otherwise specified, pictures of ships badges are from the website ReadyAyeReady.com
3) Casualty Lists - Unless otherwise specified, casualty lists are from The Naval History Net - Ship Histories, Convoy Escort Movements, Casualty Lists 1939-1947 by Don Kindell and Lt-Cdr Geoff Mason RN, Rtd
4) MTB Flotillas - Crew photos and crew names listed for the photos are from the the MTB Gallery of the Naval Museum of Manitoba
5) Fairmiles Motor Launches - Jerry Proc's website was the main source of information found on the Fairmiles. The research posted on his site is: THE FAIRMILES - CANADA'S LITTLE SHIPS by Spud Roscoe VE1BC Edited by Jerry Proc
6) Information on U-Boats sunk by Canadian ships is from German U-Boat Casualties in World War 2
7) The Ships of Canada's Naval Forces 1910-1981 by Ken Macpherson and John Burgess
8) The Ships of Canada's Naval Forces 1910-2002 by Ken Macpherson and Ron Barrie
9) Veterans of World War II, Langruth, Manitoba
10) RCN Fairmiles
11) A History of the West Coast Canadian Forces Auxiliary Fleet by Matthew Chapman
14) A List of the Ships Scrapped or Broken Up By Capital Iron & Metals Ltd. in Victoria BC.
15) The Bosun's Watch - The Fleetwood Steam and Sailing Trawler website
16) Lists of convoys that RCN ships were escorts for are from Arnold Hague Convoy Database
17) The Ultimate Sacrifice by Robert D'Aoust
18) Designs of Distinction - Unofficial Insignia of the RCN 1910 - 1948 by David J. Freeman
To report broken links, please click here to send an email.
© 2002-2017 For Posterity's Sake