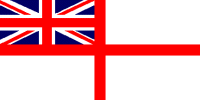 For Posterity's Sake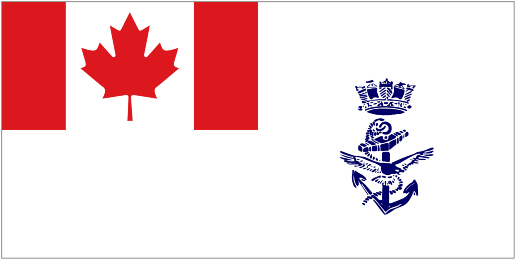 A Royal Canadian Navy Historical Project
In memory of those who have Crossed the Bar
HUNTBATCH, N. George - On June 12, 1974 atthe Victoria Hospital, George Huntbatch, aged 55 years, beloved husband of Mrs. Dorene Huntbatch of 521 Churchill Dr. Mr. Huntbatch, a naval veteran of the Second World War, had been employed with the C.N.R. at Transcona for some 35 years. He held membership with the West Kildonan Legion, the B.R.C. of A. Lodge No. 550, and has been a member of the I.O.F. for 22 years. Besides his wife Dorene, he leaves to mourn his passing one daughter Carol at home, one son Ross at home, his mother Mrs. Martha Huntbatch of Winnipeg; three sisters: Mrs. Marge Rowland of Redditt, Ont., Mrs. Nora Morris of Winnipeg, and Mrs. Lillian Blower of Winnipeg. Funeral service will be held at 10:30 a.m. Saturday, June 15 at Mordue Bros. Funeral Home, Broadway and Edmonton. Rev. H.E. White will officiate. Interment to follow in Chapel Lawn Memorial Gardens. Should friends so desire, donations may be made to the Manitoba Cancer Research Foundation.
Ships served in:
(1) Seaman George Huntbatch (2) George's Good Conduct badge (top - #1 uniform, bottom #2 uniform) (3) George's Canada flashes (4) George's Seaman Torpedoman trade badge for #2 uniform (5) George's Leading Torpedoman trade badge for #1, #2 and Work Dress uniforms (6) 1 chevron for each year of overseas service. Initially worn on the lower left sleeve, it was moved to the lower right sleeve in 1944. (7) Christmas card that George sent home to his parents
(8) Davies, Killeen, Scott, Burton, Shannon, Romanchuck, Pollok, Molesley - on the west coast (9) George Huntbatch (10) Jack Small (11) George Huntbatch (12) "Commando" (13) "Potatoe Peeler" (14) "Clam Digger" (15) Dodds & Small
(16) Ross Gibson (17) Fisherman Dodds (18) Dhobey Day (19) Ralf Dodds (20) Stan Parks (21) Harry Dixon (22) Molesley (23) Ralf Dodds
(24) George Burkenshaw (25) "Salty" (26) "Cute eh!" - George Huntbatch (27) "Its me" - George Huntbatch (28) "Bashful" - George Huntbatch (29) "A gate hunter" (30) White Ensign on unknown vessel (31) Sailors on unknown vessel
(32) George Huntbatch (33) George Huntbatch with Spring Salmon 16 1/2 lbs (34) George Huntbatch on unknown vessel (35) George Huntbatch and Hughs (right) on unknown vessel (36) Hughs on unknown vessel (37) George Huntbatch (38) George Huntbatch (38) BC coast
(40) BC coast (41) Alert Bay, BC (42) "The Gang" (43) HMCS Prince David (44) Fo'c's'le awash (45 & 46) unknown minesweeper (47) RCAF Shark taking off
(48) "The take off" (49) HMAS Achilles (50 & 51) HMAS Australia (52 - 55) RMS Queen Elizabeth arrives at Esquimalt
(56 & 57) RMS Queen Elizabeth arrives at Esquimalt (58) Burial at sea - unknown sailor / unknown ship (59) unknown ship in drydock in Esquimalt (60) HMCS Prince David (61) Sailors on unknown ship. Note that the sailor on the right is wearing a HMCS Givenchy sweatshirt (62) First Nations graveyard somewhere in BC (63) unknown sailor by totem pole somewhere in BC
(64) unknown sailor on ships Carley float (65 & 66) sailors on unknown ship's boat (67) Unknown corvette (68) Unknown sailor on guard duty (69) unknown sailor taking a break (70) Sketch of a minesweeper (71) Decoration Day 1941
(72) George Huntbatch, Bob Paterson, D. Lugergrow (73) D. Lugergrow and George Huntbatch (74) Herb Horrox (75 & 76) George Huntbatch and Bernice (77) Uncle Volney, Aunt Sadie, Mom & Pop (78) Dorene, George Huntbatch and Bernice (79) Doreen and Bernie
(80 & 81) Hutch and Joyce (82) Marty McKenzie (83) Dick Turner by the Burns monument, Beacon Hill Park (84) Leslie Newell (85) George Huntbatch (86) Leslie Newell (87) Peters and Newell
(88) Unknown sailor (89) George Huntbatch by the Burns monument, Beacon Hill Park (90 & 91) George Huntbatch at Oak Bay (92) Alf Johnson (93) Mrs. Johnson (94) Beacon Hill Park (95) A Princess boat
(96) George Huntbatch at Beacon Hill Park (97) group of sailors at Beacon Hill Park (98) Les Newell at Beacon Hill Park (99) George Huntbatch at Beacon Hill Park (100) Freighter in the Haro Straight (101) Black fish or Killer Whales (102) Log boom (103) Haro Straight
(104-106) Discovery Island Lighthouse, BC (107) Mary and Percy Pike, Discovery Island Lighthouse Keeper's. Percival C. Pike (Percy) was the senior lighthouse keeper on Discovery Island from 1933 until 1955 (108) The Pike's boat (109) P.W.S.S. (Port Wave Naval Radio Station) call sign CKE on Discovery Island. Port Wave operated on Discovery Island during WW2 (110) Ross Gibson & Jack Small (111) Beaumont's Garden
(112) unknown sailor (113) unknown sailor (114) Mac as an "Old Salt" (115) Sally and Mac (116 & 117) unknown sailor with Mac (118) unknown sailor with Sally and Mac (119) Ralf Dodds with Mac
(120) Mac (121) Unknown sailor (122) George Huntbatch and Ralf Dodds (123) Scott, Davies, Burton, Killeen, Pollock, Shannon, Romanchuck (124) Ralf Dodds, Morton and Mac (125) Ships off Discovery Island (126) Ship's off Discovery Island and Victoria as seen from Discovery Island (127) Inside cover to George's photo album
---
Travelling through the Rockies by train. It is not known if the trip is to BC or from BC..
---
Below are various articles from the collection of George Huntbatch. These articles are on City of Winnipeg and soldiers, sailors and airmen from Winnipeg who served during WW2.
(1) Article on Cpl George Peterson and Pte Morris Peterson, Winnipeg Grenadiers, captured after the fall of Hong Kong (2) Article on recruits training in Brandon, MB (3) Article on Cpl Joe Dubois, RCAF from Winnipeg. Also in article Frank Dunlop, Jack Morrice and Albert Schmok (4) Article on a snowstorm that hit Winnipeg, March 1942 (5) Article on the flooding of the Assiniboine River, Apr 1943 (6) Article on Seaman Bert Faulley of Winnipeg returning to duty after 5 days furlough (7) Article on two former Winnipeg Excelsiors hockey players now in the Navy watching local game - Wilf Clarke and Ab Warren
(8) Article on Sgt J.H. "Bud" Dunn, R.A.F., missing presumed killed (9) Article on PO Donald E. Woodfield, RCAF, former Winnipeg Excelsiors Captain, killed in a plane crash (10) Article on Sgt Ian Fraser, RCAF, now on duty in England (11) Article on commissioning of L.P. Beech to Lieutenant (nephew of Commodore William J.R. Beech, RCN) (12) Article on wedding of Muriel Kilburn to L.T.O. Wilfred E. Clark, RCNVR. L.T.O. George Huntbatch was best man (13 & 14) Article on 5 missing airmen: Sgt Albert Schmok, Pilot Officer R.G. Madge, Sgt Air Gunner Thomas Deuel Scarff, Sgt Pilot Clark McNabb, all of Manitoba and Frank Guy Moore of Kenora, Ont.
---