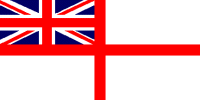 For Posterity's Sake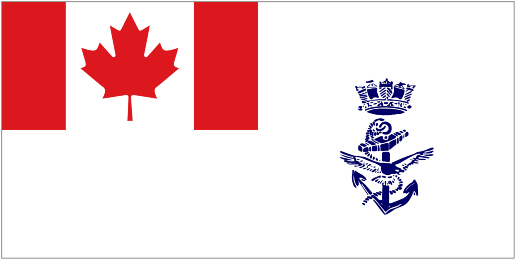 A Royal Canadian Navy Historical Project
In memory of those who have Crossed the Bar
Thomas Malcolm Patterson

Cook

Born: 02 Jun 1924 Died: 08 Mar 2008
PATTERSON, Thomas Malcolm - In 1941 he went to Toronto without his parents' permission and joined the Royal Canadian Navy at age 17 (underage). The Navy sent him to Esquimalt, B.C. for training and then he was sent to Halifax where he was drafted to the Nepsya for a year.
Tom was then drafted to a 4 stack destroyer - the Columbia where he was a cook. To get on the Columbia he had to be taken to Scotland and there they patrolled the Clyde River. In Scotland he was also stationed at the naval base HMCS Niobe. Tom served on the Columbia from 1943 to 1944. He was transferred off her after she was involved in a collision which resulted in 33 feet of her bow was damaged.
He met Ruth Bernice (Bush) in Liverpool Nova Scotia in 1944 on board HMCS St. Boniface on Thanksgiving. He was a cook on the St. Boniface at this time.
In 1945 he was sent to Halifax and then to St. Johns New Brunswick. He was transferred to another Minesweeper where they patrolled the 12 mile limits. On Christmas 1945 Tom brought Ruth home to St. Marys, Ontario to meet his family.
On the 21st January 1946, he was discharged from the Navy. He was always very proud of his naval career and of the new friends he made; but at the same time, he was sad because of those friends that he lost.
Tom died peacefully on March 8, 2008 at St. Marys Memorial Hospital at the age of 83, of St. Marys, has gone to be with his cherished and loving wife the late Ruth Bernice (Bush) Patterson of 61 years. Much loved father of Tom (Bev) Patterson of Barrie, Debbie (Ron) Clarke of St. Marys and Gary (Shirley) Patterson of St. Marys. Dear grandfather of Liz (Neil) Mavor, Missy (Don) Einarson, Sonya Clarke, Nancy Clarke, Michelle Patterson (Paul), Lisa (Casey) Boyer and Tanya Patterson. Great-grandfather of Aaron Mavor, Joseph Einarson, Julien and Cierra Boyer. Survived by brother-in-law Namman (Norma) Bush and sister-in-law Flora and the late Basil Bush. Also survived by several nieces and nephews. Predeceased by his parents Elizabeth and Tom Patterson and by his brother Mac Patterson and his wife Marion.
Ships served in:
Harbour Craft (HC) NEPSYA
(1) Portrait of Seaman Patterson (2) Portrait of Cook Patterson
---