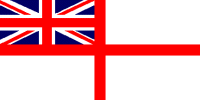 For Posterity's Sake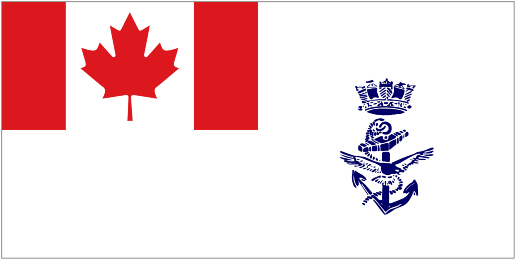 A Royal Canadian Navy Historical Project
In memory of those who have Crossed the Bar
WITT, Arthur William - Passed away peacefully on Saturday, May 23, 2015 at St. Mary's Hospital at the age of 91. Loving husband of the late Florence (Stinson). Beloved father of Wayne (Patty), Barry (Diane), Dana (Monika), Dale (Linda), Judy, Connie (Brad), Perry and Brad (Janet). Cherished grandfather of Vanessa, Trevor, Kyle, Amber, Wesley, Lisa, Aaron, Alicia, Justin, Anthony, Tiffany, Liam and 18 great-grandchildren. Remembered by his sisters Mildred and Norma . Predeceased by his siblings Dolores, Earl, Lloyd,and Vern. Proud Navy Veteran who served Canada. Arthur's family will receive relatives and friends from 2-4 p.m. & 7-9 p.m. on Tuesday, May 26, 2015 at the Henry Walser Funeral Home, 507 Frederick Street, Kitchener, 519-749-8467. A funeral service will be held in the chapel of the Funeral Home on Wednesday, May 27, 2015 at 10 a.m. Reception to follow. Interment at Woodland cemetery following the reception. As expressions of sympathy, donations to the St. Mary's Hospital Foundation, Heart & Stroke Foundation or Grand River Regional Cancer Center would be appreciated by the family.
Ships served in:
HMCS PREVOST
HMCS GODERICH - Served in GODERICH 30 Jan 1945 - 26 Oct 1945 as A/Sto 1c, RCNVR
(1) Certificate of Service (2-3) Naval Training and Active Service record (4) Conduct sheet (5) Letter of reference (6) History sheet for Stoker ratings (7) Stoker Rating Employment and Ability Record (8) Rifle practice records (blank)
(9) War Service Gratuity statement (10) List of agencies of interest to discharged personnel (11-14) Letter to discharged personnel on transition to civilian life (15) Stokers - Steam - Qualifications for, and Duties of, the Rates
(16) Back: (L-R) Joe Yaworski, Brandon MB; Tom Havercroft (sp?), Hamilton; Bill Metz(sp?), Toronto; A. Clark, Simcoe; Bill Thompson, Stratford; Alf Crooker, Hamilton - Front (L-R) I Mojicowsky(sp?), Regina; Art Witt; Harry Marshall, Vancouver; Shorty Long, Saskatoon. (20) (L-R) Shorty Walters and Red Harndon, Trenton, Ont.
(25) Arthur Witt (top left) and 3 friends (26) Waterfalls at unknown location (27) Summerville Beach, NS (28) White Sands at Summerville Beach, NS - Sep 1945 (29) Jack
Wartime Memorabilia from HMCS Goderich J260
(30) A White Ensign from HMCS Goderich (31-32) Defused / Disarmed (3-inch) QF 20 cwt anti-aircraft gun shell (33) Arthur's duffel bag (34) Call sign pennants for HMCS Goderich - J260
(35-43) Touring - locations unknown
(44-51) Family photos - Arthur on leave

photo 52
(52) Arthur's summer white uniform
---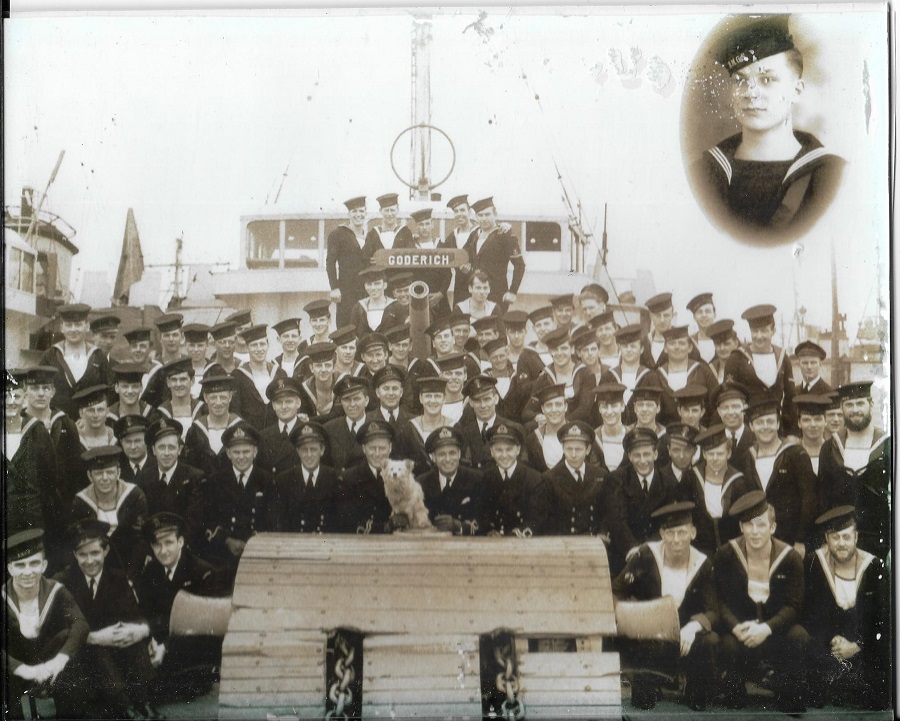 HMCS GODERICH ship's company photo - Arthur (inset) was absent at the time the photo was taken
This photo is also on the ship's company photo page for HMCS GODERICH
---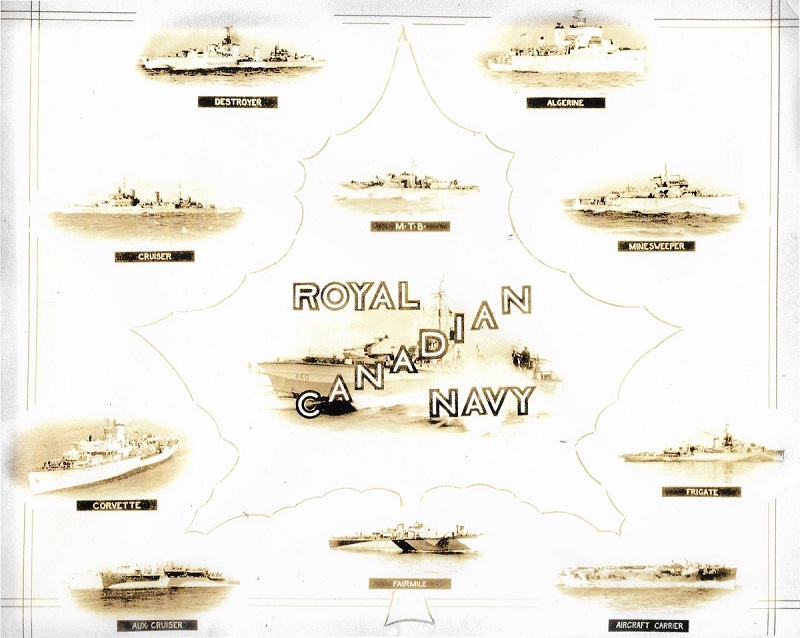 Types of ships of the RCN during the Second World War
Click on the above image to view a larger copy
---