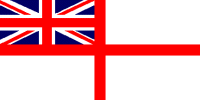 For Posterity's Sake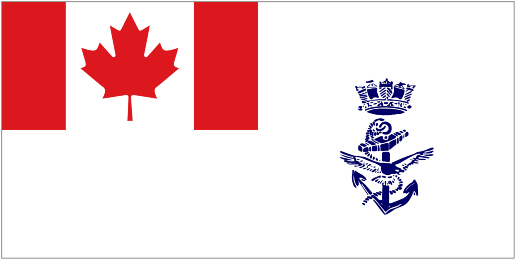 A Royal Canadian Navy Historical Project
In memory of those who have Crossed the Bar
Alvin Russell Schlosser

Air Fitter, RCN

Born: 26 Oct 1943, Hanna, Alberta

Died: 06 Nov 2003, Kelowna, British Columbia
SCHLOSSER, Alvin Russell - passed away in Kelowna. A heart of gold stopped heating, hard working hands at rest. It is with great sorrow the family of the late Alvin Russell Schlosser announces his passing in Kelowna, BC, November 6, 2003. Born in Hanna, Alberta on October 26, 1943, Alvin was the youngest of three children. Alvin was in the Navy from 1960 to 1964 in Shearwater, NS. After leaving the Navy, Alvin got a job in Edmonton at the airport working on planes. In 1965, Alvin met and married Edna Letendre and made Their home in Grande Prairie where their daughter, Judy, was born. Alvin finished his apprenticeship as a heavy duty mechanic with R. Angus. Working for Caterpillar he was able to transfer to different towns and so made a transfer to Dawson Creek, BC where he worked for Finning Tractor and their son Darcy was born. From there a move to Fort Nelson was made then another move to MacKenzie. The family made their final home in Quesnel in 1978. Here the Schlosser family enjoyed skiing, skidooing, curling, fishing, hiking, and camping together. Alvin enjoyed Quesnel and the community and always wanted to lend a helping hand, so it wasn't a surprise when he and his son Darcy joined the Barlow Creek Volunteer Fire Department. I n1999, Finning Tractor closed their doors and Slocan invited Alvin to join their team as a heavy-duty mechanic in their ship. Alvin was a family man and a man who did not hesitate to help family, friends and co-workers with the advice and the wit. In January of 2001, Alvin was diagnosed at the Kelowna General Hospital with "Boop" (bronchiolitis obliterations with organizing pneumonia) a disease that attacks the lungs and Dermatomyositis, a disease that attacks muscle and tissues. Alvin showed tremendous strength and courage with his battle of these two unique and rare diseases. Throughout his illness he continued to be concerned about the people around him. When he ahd the energy he would take walks with his wife Edna and dog Daisy. He enjoyed the company of his grandchildren Riley, Devon, Amanda, Jessie and Kolton. He had married into a large family whose company he cherished with many good memories and laughs. He thought highly of his close friends. Co-workers were not people he merely worked with but people he considered friends. Alvin will be missed dearly by those whose lives he touched. Left to mourn his passing are his loving wife Edna, his daughter Judy (Peter Malic), Quesnel, BC, his son Darcy (Lisa Schlosser), Grande Prairie, AB, five grandchildren, Riley Malic, Devon, Amanda, Jessie and Kolton Schlosser, Alvin is survived by his other, Ethel Lind, Calgary, AB, brother Ray (Dinah) Schlosser, Edmonton, AB, and sister Donna (Brian)Sutherland, Calgary, AB. A memorial service was held November 10, 2003 in Quesnel, BC at Clayton's Funeral Chapel with Norm Botterill officiating. Edna and her family want to thank family and freinds for their support during these last difficult weeks. A heartfelt thanks to you all. A special thank you to Dr. Davidson and Dr. McFetridge of the Avery Health Clinic for acting on Alvin's behalf and allowing him to get the medical attention he needed. Also to the wonderful doctors, nurses and staff at Kelowna General Hospital, especially Dr. Graeme McCauley.
Ships served in:
HMCS HAIDA - TD to Haida 11 May 1962 for 10 days. He worked in the scullery. It was the only time he went to sea.
A brief summary of Alvin's service in the RCN submitted by his daughter Judy
January 1962, Alvin arrives at his new base… Warrior Block, HMCS Shearwater, Shearwater, NS for Air Trades. Alvin is now an "O.S.A.F." Here he will be obtaining his trade and attend the N.A.M.S (Naval Air Maintenance School) There are five Air Fitters. They were given a tour and the Trackers, Banshee jets, Argus plane and Sikaraky helicopters.
Alvin loves his new post. He has a regular job from 8 am to 4:30 pm. They still have to stand duty watch on the fourth evening. During his free time they get to head down to the dance hall at Dartmouth. He tells his brother Ray, "you should see the way they do the twist out here".
Alvin was placed with the VU 32 Squadron, where they have 24 trackers and 12 T33 jet trainers. His day starts at 7:30 am to 3:30 pm, with weekends off. He is very happy. Alvin was born to be a mechanic… he loved working on the engines.
Remember how Alvin said he was only "working out" with the boxing team? Well it finally comes out in a letter to his mother that on April 14th he will have a fight in the "Atlantic Command Boxing Tournament". He will fighting in the Junior Welter weight class (one above the light weight class).
In his April 14, 1962 letter, he is disappointed that he won runner up to be the champion. He tells his family how he should have knocked his opponent out in the second round, but the bell went. He ended up with two black eyes and a bruised nose, but gave it back to the other guy… he got a cut on his cheek and a split lip! He was on the TV and made the papers but was very disappointment that they called him "Don" instead of "Alvin". He assures his mom that boxing is now over for the year.
Just call him "Salty"…. May 11, 1962, he had ten days at sea on HMCS Haida. Alvin and three mates volunteer as "sculling partie", they clean up the gallery after every meal working about four hours per day. Alvin was always looking to try new things, and that was why he volunteer… so he could see what it was like out at sea.
Click here to view Alvin's photo from his time at HMCS Cornwallis in 1961
(1-2) Newspaper clippings on Alvin's boxing career during his time in the RCN (3) unknown sailors - friend's of Alvin (4) Alvin and friend (5) Alvin & friends at a beach party - 1963 (6) Alvin (with arm in cast) and friend - 1962 (7) Two of Alvin's friends - 1962
(8) L-R: Eric Slade, Remae Urbanis and Alvin - Montreal 1963 (9) No. 1 Servicing Crew, HMCS Shearwater, Nov 1962
Courtesy of Judy Malic
---