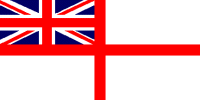 For Posterity's Sake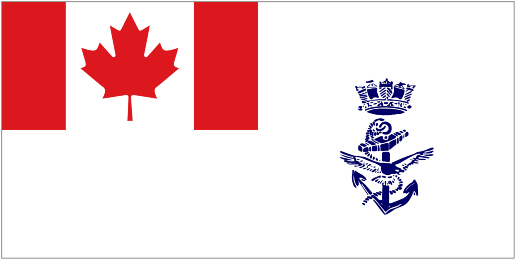 A Royal Canadian Navy Historical Project
In memory of those who have Crossed the Bar
Kenneth George (Ken) Sharp

Electrician 4c, RCN

Born: 01 Sep 1918, Dartmouth, Nova Scotia

Died: 14 Jan 2003, Musquodoboit Harbour, Nova Scotia
SHARP, Kenneth George (Ken) - 84, Head of Chezzetcook, passed away peacefully Tuesday, January 14, 2003, in Twin Oaks Memorial Hospital, Musquodoboit Harbour, after a courageous battle with cancer. Born September 1, 1918, in Dartmouth, he was a son of the late George and Florence (Hutt) Sharp. Ken served in the RCN during the Second World War and was on HMCS Athabaskan (the Unlucky Lady) at the time of her sinking in 1944 and was later rescued by HMCS Haida. He was also an employee of the Halifax Dockyard as an electrician, instructor at Stadacona, and later at Bedford Institute of Oceanography, also as an electrician. He enjoyed hunting and fishing. Ken is survived by his wife, the former Joan Ruggles; daughters, Sandy (Gary) Wournell, Airdrie, Alta.; Audrey (David) Myatt, Heather Creelman, Head of Chezzetcook Cathy (Brad) Myers, East Pennant; sons, Bobby (Colleen), Musquodoboit Harbour; Donnie, Philip, Head of Chezzetcook; stepson, Carl (nancy) Faulkner, Lake Charlotte; twin sister, Ann Jordan, Alabama; sister, Jean Ramsay, Toronto; grandchildren, Sean, Mark, Chris, Lori, Adam, Angela, Darrell, David, Kenny; great-granddaughter, Josey; several nieces and nephews. He was predeceased by his brothers, Jack, Alfred and Murray. He will be sadly missed by all. His remains are resting in Atlantic Funeral Home, 771 Main St., Dartmouth, with visitation 2-4 and 7-9 p.m. today, where funeral service will be held 11 a.m. Friday, Rev. David Garett officiating. Interment in Dartmouth Memorial Gardens. Flowers welcome, or a donation in Ken's memory to Canadian Cancer Society, Dartmouth Unit, 73 Tacoma Dr., 3rd Floor, Dartmouth, NS B2W 3Y6, would be appreciated.
Ships served in: (based on his Record of Torpedo Service)
HMCS LISGAR - served in Lisgar 30 Jun 1940 - 19 Sep 1940 as an OS.ST, RCNVR // 18 Sep 1941 - 11 Nov 1941 as an AB.ST, RCNVR
HMC "Gate Vessel" - Served in "Gate Vessel" 20 Sep 1940 - 14 Apr 1941 as an OS.ST, RCNVR
HC 40 (DORIS MARY) - Served in HC-40 20 May 1941 - 17 Sep 1941 as an AB.ST, RCN
HMCS ASSINIBOINE - Served in Assiniboine 10 Oct 1942 - 16 Mar 1942 as an AB.ST / LTO, RCN
HMCS ATHABASKAN - Served in Athabaskan 13 Jul 1943 - 29 Apr 1944 as an AB.LTO, RCN. Survived the sinking of Athabaskan. Rescued by Haida. AB.LTO, at the time of the sinking.
Ken transferred from the RCNVR to the RCN in 1941. It is not known how long Ken stayed in the RCN after the war or what ships he served in after the war. His conduct sheet has an entry of 09 May 1948
(1) Conduct sheet (2) Record of Torpedo Service (3) Christmas in the mess deck - either HMCS Assiniboine I18, Dec 1941 or HMCS Athabaskan G07, Dec 1943
---