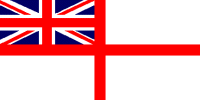 For Posterity's Sake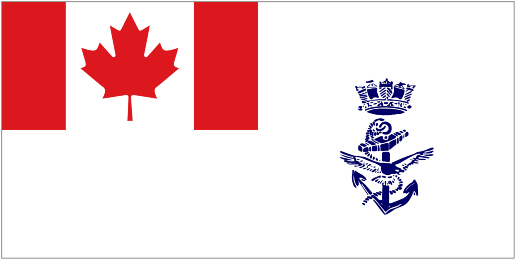 A Royal Canadian Navy Historical Project
In memory of those who have Crossed the Bar
Roy Allan MacKay

Commander (MARE), RCN / C.A.F.

Born: 02 Jul 1929, Winnipeg, Manitoba

Died: 28 Mar 2019, Ottawa, Ontario
MACKAY, Roy Allan (Rusty) - We regret to announce that our beloved husband, father and grandfather passed away on Thursday, March 28, 2019, surrounded by his family. He was born in Winnipeg on July 2, 1929, the youngest son of Duncan and Grace MacKay and brother to Robert. He graduated from Royal Roads Naval College in 1949. Following graduation, he proceeded to England to undergo the Long Marine Engineering Specialist Course at the Royal Naval Engineering College, Manadon/Keyham in Plymouth. During this period he completed the requisite sea training phases of the course in HM Ships Theseus, Triumph, Rocket, Redpole and Loch Tralaig. On his return to Canada in 1954, he was appointed to HMCS Ontario in Esquimalt where he served until mid 1956 before posting to the Mechanical Training Establishment, HMCS Naden as Examinations and Training Officer. During his position as Engineer Officer, HMCS Jonquiere in 1958, he was selected for Submarine Training with the USN. In January 1959 he attended the USN Officer Submarine Training Course at the USN Submarine School, New London, Connecticut following which he was assigned to the USS Irex (SS-482) for underway training and qualification. In August 1960 he was designated as the first Canadian Officer to be "officially qualified" in US Submarines and remained with that vessel until the end of that year. Following his service in USS Irex, he joined the Shipyard Staff in Philadelphia to standby the reactivation of USS Burrfish, which on May 11, 1961 was transferred on loan to the RCN and commissioned HMCS Grilse SS-71. From 1961 to 1964 he served onboard Grilse as Engineer Officer, Operations Officer and finally as Executive Officer for two years. In 1964 he was posted to NDHQ on Staff of Director of Ship Design and Construction during the construction of the Oberon Class Submarines in UK. He was promoted Commander in 1967 and subsequently served in HMCS Cape Scott as the Fleet Repair Officer, HMC Dockyard Esquimalt as Production Officer, HMCS Niagara, Washington as Senior Staff Officer Marine Engineering and Assistant Naval Attaché and finally in NDHQ on the Staff of Director of Establishment Requirements as Section Head. He retired in late 1980 and returned to settle in Victoria. During the period 1981-1987, he was employed on contract at Burrard/Yarrows and laterally Point Hope Shipyard during Naval Refits. He was a member of the Naval Association of Canada, Vancouver Island Branch and more recently a member of the Submarine Association of Canada (West). He was formerly a member of the Canadian Institute of Marine Engineers. He enjoyed the many cruises on Holland America with his wife and trips to Ottawa to visit with his children and grandchildren. He was predeceased by both parents and brother Robert. He is survived by his loving and devoted wife Jewell of 60 years, son William James (Sheila), daughter Grace Elizabeth, grandsons Callum (Lesley) and Ian and granddaughter Jewell. Family and friends are invited to visit at the West Chapel of Hulse, Playfair & McGarry, 150 Woodroffe Avenue (at Richmond Road), Ottawa on Sunday, March 31, 2019 from 1 - 3 p.m. Funeral Service will be held in the Chapel at 3:00 p.m. followed by a reception. Spring interment will be in St. James the Apostle Cemetery, Carp. Flowers gratefully declined. If you wish, donations may be made to a charity of your choice. (Ottawa Citizen 30 Mar 2019)
Ships served in:
HMS THESEUS *
HMS TRIUMPH *
HMS ROCKET *
HMS REDPOLE *
HMS LOCH TRALAIG *
HMCS ONTARIO - Served in Ontario 1954-1956
HMCS JONQUIERE - Served in Jonquiere in 1958 as Engineering Officer
USS IREX SS-482 - Served in IREX 1959-1961 as Gunnery Officer and XO. He was the first Canadian officer to qualify for duty in US submarines.
HMCS GRILSE - Served in Grilse 1961-1964 - EO 1961-1962 and XO 1963-1964
HMCS CAPE SCOTT - Fleet Repair Officer
* Roy MacKay served in these RN ships as part of the requisite sea training phases while taking the Long Marine Engineering Specialist Course at the Royal Naval Engineering College, Plymouth, US.
---