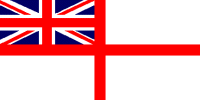 For Posterity's Sake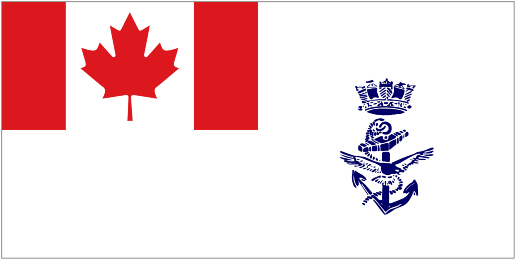 A Royal Canadian Navy Historical Project
In memory of those who have Crossed the Bar
Kenneth James (Ken) Balch, M.I.D.

Engine Room Artificer 3rd Class, V37499, RCNVR

Chief Petty Officer 2nd Class Engineer, Trade Group 4, RCN(R)

Born: 17 Sep 1913

Died: 20 Jul 2001, London, Ontario
BALCH, Kenneth James (Ken) - Peacefully at London Health Sciences Centre, University Campus, surrounded by his family on Friday, July 20, 2001, Kenneth James Balch of London, Veteran of WWII, Canadian Navy aboard the Minesweeper "Minas" - in his 88th year. Ken was co-founder of B.K. & B Truck Bodies Limited, London; he started the tenants gardens at 695 Proudfoot Lane Apartments and started the 695 Proudfoot Seniors Social Club. Beloved husband of Margaret (Peg) Balch and the late Dorothy Louisa Balch (1978). Dear father of Joan Balch (Toronto), Jim Balch and his late wife Barbara, Mary Kienapple and her husband Bill, Diane Jeffrey and her husband Peter, all of London, Greg Balch and Gillian Carruthers of Strathroy and step-daughter Pamela Stephenson and her husband Rob of London. Predeceased by brother John Balch, loving brother of Margaret (Peg) Koenig and her late husband Harold, Donald Balch and his wife Shirley, Arthur Balch and his wife Helen, and sister-in-law Mildred Balch (Buss). Sadly missed by 16 grandchildren and 13 great-grandchildren as well as many nieces, nephews and cousins. Visitation will be held in the Westview Funeral Chapel, 709 Wonderland Road North, on Monday from 2:00-4:00 and 7:00-9:00 p.m. where the funeral service will be conducted on Tuesday, July 24, 2001 at 11:00 a.m. Canon Sid Lupton officiating. Interment Mount Pleasant Cemetery. Charitable donations to the London Health Sciences Centre, University Hospital Campus Dialysis Unit to to the charity of your choice would be appreciated.
---
Citation for Mentioned in Despatches:
BALCH, Kenneth James, Engine Room Artificer Third Class, V37499, RCNVR - Awarded as per Canada Gazette of 20 January 1945 and the London Gazette of 26 December 1944.
For gallantry, skill, determination and undaunted devotion to duty during the landing of Allied Forces on the coast of Normandy."
---
Other than his time in the RCNVR during WWII, Ken spent his entire life in London, ON. Before the war, he worked for CNR carshops in London, ON as a pipe fitter. Ken was serving in HMS Nabob when she was torpedoed on 22 Aug 1944. The Nabob did not sink and managed to limp over 1000 miles back to Scapa Flow under her own power. He later served in HMCS Minas, a minesweeper, and was onboard her during her minesweeping operations sweeping off Normandy for the invasion fleet. After being demobilized at the end of the war Ken transferred to the RCN(R) and was the CPO GI at HMCS Prevost, London, ON. Ken was awarded the 1939-45 Star, the Atlantic Star with France and Germany Bar, the CVSM with bar, the 1939-45 War Medal and Mentioned in Despatches. On return to civilian life, Ken and his brother-in-law started up a truck body business (repair and build) in London, ON called B.K. & B Truck Bodies Ltd where Ken worked till he retired.
Awards and Decorations: The 1939-45 Star, the Atlantic Star with France and Germany bar, the CVSM with clasp, the War Medal 1939-45, M.I.D.
Ships served in:
HMS NABOB - Survived the torpedoing of HMCS NABOB
HMCS MINAS - Served in MINAS in 1944 as an ERA 4c, RCNVR
* Demobilized as an ERA 3c, RCNVR
HMCS PREVOST - Enlisted 10 Nov 1947 as an ERA 4c, RCN(R)
* Rated ERA 1c 11 Nov 1947
HMCS BYTOWN - Drafted to BYTOWN 01 Jan 1948 as an ERA 1c, RCNVR
* Rated CPO2 01 Jul 1948
HMCS PORTAGE - Served in Portage 25 Jun 1949 - 03 Jul 1949 as a C2ERA, RCN(R)
HMCS PREVOST - Drafted to PREVOST 04 Jul 1949 as a CPO2, RCN(R)
HMCS STADACONA - Drafted to STADACONA 08 Aug 1953 as a CPO2, RCN(R)
HMCS PREVOST - Drafted to PREVOST 22 Aug 1953 as a CPO2, RCN(R)
* Rated C2ER4 01 Jan 1957
* Honourably released 09 Nov 1957
(1) Portrait of CPO Ken Balch (2) 1999 letter from James Lamb to Ken Balch (3 & 4) Certificate of Service (pages 1 and 2) for Ken Balch when he served in the RCN(R) (5) Christmas greetings from the Earl of Athlone - received by Ken Balch while he was in the RCN Hospital in Halifax in 1943.
---