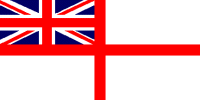 For Posterity's Sake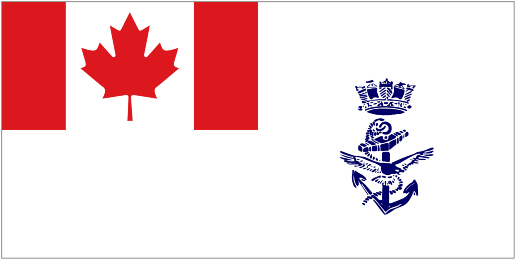 A Royal Canadian Navy Historical Project
They made the Ultimate Sacrifice
James Wilson Cowe

Chief Motor Mechanic 4c, V12600, RCNVR

Born: 25 Jan 1903, St. Abbs, Scotland

Died: 07 Mar 1944

Book of Remembrance
COWE, James Wilson, CMM 4c, V12600, RCNVR died - 07 Mar 1944, HMCS PRINCE DAVID - son of Joseph and Elizabeth Cowe (nee Wilson) of East Walk, Scotland; brother of Cecilia Wood of Edmonton, Alberta and Joseph, Robert and William.
Awards and Decorations: 1939-45 Star, Atlantic Star, Italy Star, Canadian Volunteer Service Medal and Clasp, War Medal 1939-45.
Chief Motor Mechanic 4th Class J. W. Cowe died aboard H.M.C.S. Prince David from coronary thrombosis (heart failure). He is buried in the Coldingham Priory Churchyard, St. Abbs, Berwickshire, UK
Transcription of the newspaper article (photo 1): Chief Motor Mechanic James Wilson Cowe, RCNVR, Edmonton, who had been serving with the Royal Navy for the past year, died suddenly in England March 7, according to word received by his sister, Mrs. Cecillia Wood, 11318 94 Street. CPO Cowe had served with the RCNVR for three years and had been on combined operations with the Royal Navy in the Mediterranean area. Surviving besides his sister are three brothers, Joseph of Kelso, Scotland; Robert of St. Abba, Berwickshire, Scotland; and William of Newcastle-on-Tyne, England; three nieces and a nephew, Bessie wood and Mrs. Ian MacKenzie, both of Edmonton; Mrs. James Lewis of Calgary, and James R. Wood R.C.N.V.R., Halifax. Another nephew lives in Kelso. Prior to enlisting, CPO Cowe was employed by Healy Motors of Edmonton. He was a member of First Presbyterian church.
Ships served in:
RCNVR DIVISION EDMONTON - Enlisted 10 Apr 1941 as a Sto (M) 1c. Rated MM 4c 11 Apr 1941
HMCS SUDEROY IV - Served in Suderoy Iv 22 May 1941 - 26 Dec 1941 as a MM 4c, RCNVR
HMCS CARIBOU - Served in Caribou 06 Jan 1942 - 24 Aug 1942 as a MM 4c, RCNVR
HMS QUEBEC - Part of the Combined Operations base, Loch Fyne, Scotland - Served at HMS Quebec 28 Oct 1942 - 20 Oct 1943
HMCS GIVENCHY - Served in Givenchy 01 Nov 1943 - 02 Dec 1943
HMCS GIVENCHY III - served in (at) Givenchy III 03-06 Dec 1943
HMCS GIVENCHY - Served in Givenchy 07 Dec 1943 - 19 Dec 1943
HMCS PRINCE DAVID - Drafted to Prince David 20 Dec 1943 as a CMM, RCNVR
(1) Article on the death of CPO Cowe - Courtesy of Operation Picture Me (2) Certificate of Service (3) Naval Training and Active Service record (4-5) Record of Service (6) Report of Death (7) Sale of effects - Before the Mast
Note: Historically, when a sailor died, his effects (what little he may have had), were sold at auction by the ship's Cox'n in front of the ship's mast to members of the crew - presumably they would buy kit they needed. In some cases, items sold well above their actual worth, and it was not unusual for the purchaser to put the item back in the auction for sale again. All proceeds from the auction were sent to the sailor's family. The effects of CMM Cowe were sold before the mast (photo 7) raising just over $200 - a large sum in 1944.
---
Second World War Casualty Index