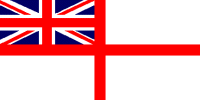 For Posterity's Sake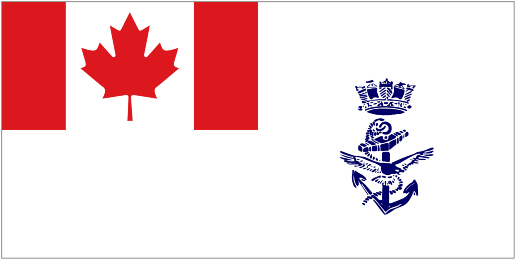 A Royal Canadian Navy Historical Project
In memory of those who have Crossed the Bar
Henry William Dadson

Lieutenant-Commander, O-17670, RCN(R)

Born: 27 Jun 1914, Watrous, Saskatchewan

Died: 26 Jan 2011, Comox, British Columbia
DADSON, Henry William - Born June 27, 1914 in Watrous, SK. Passed away peacefully on January 26, 2011 in Comox, BC. Predeceased by his wife Patricia, sisters Dorothy (Pelly), Margery (McDiarmid), Grace (Morrison) and brothers Richard and Thomas. Survived by his children Anthony (Suree), Christopher (Paulette), Julia (John Whitman); grandchildren Carleigh and Clayton Whitman; sister Phyllis (Boyd); and many nieces and nephews. Henry served his country as Lieutenant R.C.N.V.R. on Canadian destroyers HMCS Athabaskan and HMCS Qu'Appelle, Staff Officer Lifesaving in Naval Headquarters, Ottawa and Past-President Naval Officer's Association of Winnipeg. He was keenly interested in sports, a Canadian champion in canoeing, serving for periods on Boards of the Winnipeg Canoe Club as Rear-Commodore and Vice-Commodore and the Winnipeg Ski Club as Treasurer and Vice-President. He was also a strong participant in community affairs, serving for periods on the Boards of The Winnipeg Junior Chamber of Commerce, the Metropolitan Winnipeg YMCA, secretary of the Winnipeg Rotary Club, President of the St. Vital Family YMCA, Chairman of the Budget Committee of The Winnipeg Community Chest and Treasurer of Crescent Fort Rouge United Church of Winnipeg. Henry enjoyed a successful business career as Comptroller of the Monarch Life Assurance Company of Winnipeg and later as Assistant General Manager of Fidelity Life Insurance Co. of Vancouver. Taking early retirement and accompanied by his devoted wife and partner Patricia, they enjoyed 10 years of extensive travel as live-aboards on a sailboat and a recreational trailer before moving to Sechelt, BC in 1983 to renew their love of home and garden. Thanks to Henry's many friends, Dr. Reggler, and the nurses and staff at Eagleview Extended Care in Comox, BC for their care and compassion. A Celebration of life will be held at a later date. In lieu of flowers, donations may be made to the Parkinson's Society of British Columbia or to the charity of your choice.
Ships served in:
WINNIPEG DIVISION RCNVR - Prob SLt, RCNVR (Navy List Apr 1942)
HMCS KINGS - Appointed to Kings 23 Jul 1942 as a Prob SLt, RCNVR (Navy List Sep 1942)
HMCS ATHABASKAN - Appointed to Athabaskan 18 Dec 1942 as a Lt, RCNVR (Stand By) (Navy List Aug 1943). Commissioning crew.
HMS FOXHOUND - Appointed to Foxhound (Stand by for Qu'Appelle) as a Lt, RCNVR (Navy List Oct 1943).
HMCS QU'APPELLE - Appointed to Qu'Appelle 08 Feb 1944 as a Lt, RCNVR (Navy List May 1944)
HMCS BYTOWN - Appointed to Bytown 15 Nov 1944 as a Lt, RCNVR (Navy List Nov 1944)
* Retired List - as a Lt, RCN(R) (seniority 13 Jul 1942) (Navy List Jul 1948)
HMCS CHIPPAWA (retired list) - as a LCdr, RCN(R) (seniority 13 Jul 1950) (Navy List Jul 1952). Last noted in the Navy List for Jan 1960.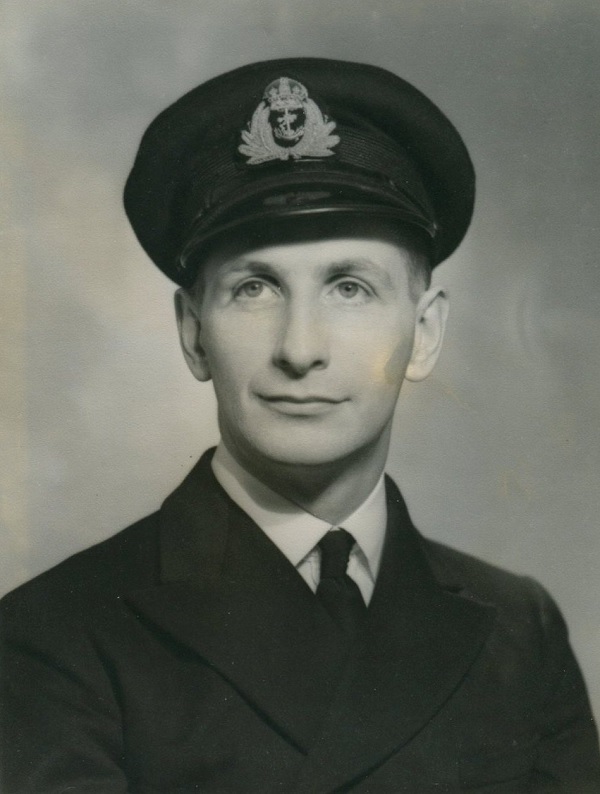 ---