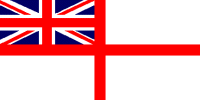 For Posterity's Sake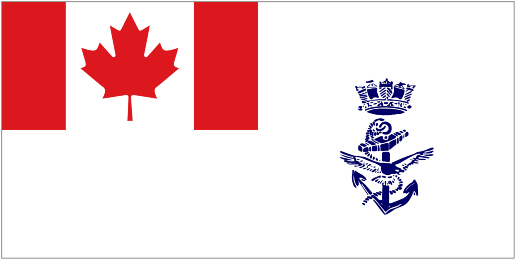 A Royal Canadian Navy Historical Project
In memory of those who have Crossed the Bar
Andrew (Andy) Madsen

Submarine Detector

Born: 06 Nov 1926, Vium, Denmark

Died: 04 Jun 2019, Calgary, Alberta
MADSEN, Andrew (Andy) - beloved husband of Hope Madsen (nee Glencross) of Calgary, AB, passed away on Friday, January 4, 2019 at the age of 92 years.
Andy Madsen was born in 1926 in Vium, Denmark to Anna and Karsten Madsen. In 1929, at what would become the start of 'The Great Depression', Andy immigrated to Canada with his parents and older sister, Kaja. Upon arriving in Canada and settling in Redcliff, AB, Kaja and Andy's younger brother, Edmond, was born.
As a boy in Redcliff, Andy attended school and participated in numerous sports activities. Later, as a teenager, Andy took his first job at the brick plant, starting as a labourer pushing bricks in a wheelbarrow. Andy's sister, Kaja, said that Andy was a great believer in hard work and that having a job of any kind was very important to him, as well as, doing one's job to the best of their ability. She would often hear him say over his life, "I never had a job I didn't like".
At the age of 17, Andy, not unlike many young men at that time, enlisted in the Royal Canadian Navy, and served his country during World War II. During his time in the navy, Andy served on a corvette in the north Atlantic and eventually was placed in a position as a sonar operator, listening for the pings of German submarines. Near the end of the war, Andy served on the HMCS Uganda, which sailed down the west coast of South America, around the Horn and up the east coast of South America before eventually disembarking in Esquimalt. This journey was considered a goodwill mission and Andy took many photographs.
Once Andy finished his time with the navy, he returned to Alberta and began training as an autobody mechanic. His training and early work as an autobody mechanic took him to the Alberta towns of Red Deer, Vermilion, Grande Prairie, and Devon.
While in Grande Prairie, Andy met and later married his first wife, Donna. Andy had an opportunity to work in an autobody shop in the town of Devon and so he and Donna made the top floor above the shop their first home. In May of 1955, they were blessed with their first born; a son they named Gordon Ronald Madsen; in reference to Andy's lifetime friend Gord Sheasby.
Andy then left the autobody business and in 1957, joined Imperial Oil as part of the oil industry that evolved from Imperial's Discover Well Leduc #1 near Devon. He and Donna, together with their son Gordon, rented a house near the local school before moving into a house that Andy oversaw the construction of in a new subdivision on Moraine Street. In the winter months, Andy would flood the area close by the house to make a skating rink for the neighbour kids to play hockey and enjoy curling.
In 1958, their daughter Kathy was born, followed by daughter Marlene in 1964.
Devon was a great community, being known in those days as 'Canada's Model Town'. It was an ideal place to raise a family and Andy, with family, led a full life while there. Andy served his community extensively through numerous volunteer activities which further led to terms as a Town Councillor and Mayor of Devon. He initially worked for Imperial Oil as a field operator before becoming a gas plant operator in the Devon area operations. This frequently involved shift work, leaving the house in the wee hours of the morning with hard hat and lunch bucket in hand.
While living and working in Devon, Andy became actively involved in the local Royal Canadian Legion and the Devon Golf Course, eventually becoming a President of both organizations for a period of time. Andy was instrumental in the development of the golf course from 9 holes to the present day 18 holes, along with the establishment of the associated curling rink. Andy, in turn, was recognized with a lifetime membership for his volunteer work with the Devon Golf and Curling Club.
During Andy's time at Imperial Oil, he completed in-house training and eventually worked his way up in the organization to the position of Safety and Training Supervisor in Imperial Oil's office building in Devon. Andy gave up his hard hat and lunch bucket now for a dress shirt and tie. Andy thoroughly enjoyed his new work responsibilities. His attention to detail and concern for people made him well suited for his new desk job.
In his down time, Andy was golfing at the Devon Golf Course any time he could get a chance. In the winters, he also enjoyed curling and even took up downhill skiing with his kids after he kicked his smoking habit. This was indicative of Andy's zest for life that he always looked forward; willing to take on new challenges and adventures.
Sadly in 1976, Andy's idyllic life was shattered. While he and Donna were travelling by car to Edmonton, their car hit a truck and trailer unit parked on the side of the highway. Donna was killed instantly, leaving Andy without a spouse and his children without a mother. Gordon was already living on his own, Kathy moved out within a year to attend college in Calgary, and Andy found himself alone to care for his younger daughter Marlene.
A year or two after this tragic accident, Imperial Oil transferred Andy to its head office in downtown Calgary where Andy was promoted to the position of Safety and Training Manager for western Canada. Andy and daughter Marlene made their home in a southwest community of Calgary where Marlene attended school and Andy commuted to downtown for his job. Andy and Marlene met neighbours Shirley and Frank Jarbeau (and their children) who were a blessing in easing the transition for Andy and Marlene into the big city.
In 1981, Andy met and fell in love with Hope Glencross, and found a new chance at happiness. He and Hope married the following year. Andy continued to work at Imperial Oil in downtown Calgary while he and Hope enjoyed renovating each of the many homes they would purchase and sell throughout their time together. In addition to Andy's children, Hope's daughter Erin, her children and husband Ken, became a big part of Andy and Hope's life together.
In 1986, Andy took the opportunity to retire from Imperial Oil. Hope also retired from her downtown job. With Andy's natural attention to detail and Hope's artistic talents, the two of them created many beautiful stained glass items during their retirement. Andy's excellent craftsmanship was evident in all his projects throughout his life. Andy and Hope also traveled extensively around the world, as well as, playing a lot of golf with family and their many friends and acquaintances.
Eventually Andy and Hope would make their final home a condominium in Calgary, on Sierra Morena Boulevard. Andy thoroughly enjoyed playing pool with some of the other residents in the complex. He was a very good player and would often joke that this skill was acquired during his misspent youth at pool halls.
Ready to take on a new adventure, Andy and Hope purchased a vacation home in Mesa, Arizona to escape Alberta's winters for thirteen wonderful years. They thoroughly enjoyed their time there, making many snowbird friends, playing golf and making wonderful memories.
Later in life, around the age of eighty, Andy started to show the first signs of Alzheimer's. Losing his driver's licence was very disappointing for him, but fortunately Hope had her licence and so their mobility wasn't impacted to a great extent. Andy had often joked that "getting old wasn't for sissies", and I suppose one could say that time had arrived.
But as the disease progressed, it was clear that Andy needed more care and he went to live at AgeCare Seton in southeast Calgary. There he lived for three years, followed by three months at the Colonel Belcher. Hope's indomitable spirit and her love for Andy led her to spend every moment she could with Andy.
Andy was a man of great character. His sister, Kaja, described him as "honest as the day is long; a man to be trusted". He was also humble and wouldn't want us to go on too much about how wonderful he was. His spirit remains in our hearts and we all feel so blessed to have had him in our lives.
Ships served in:
HMCS UGANDA - Served in Uganda during WW2