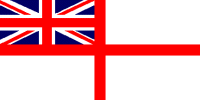 For Posterity's Sake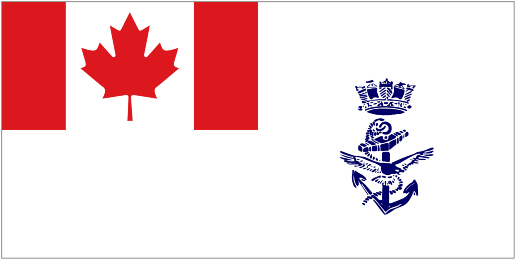 A Royal Canadian Navy Historical Project
In memory of those who have Crossed the Bar
Isabel Marguerite Porter (née Davis)

Wireless Telegraphist (Special Operations), WRCNS

Born: 27 Jul 1923, Montreal, Quebec

Died: 28 Sep 2019, Ottawa, Ontario
PORTER, Isabel Margeurite (nee Davis) - With great sadness we announce the passing of Isabel (Peggy) Porter, 96, at the Perley and Rideau Veteran's Health Centre in Ottawa, on September 28, 2019.
Peg is survived by her sister Diana Davis; her daughter Lucinda (Cindy) Crank and son-in-law Dennis; daughter-in-law Tanya Hancock; grandson Philip Fisher and wife Sarah Kim; granddaughter Daphne Du Cross and her husband Dave; and granddaughter Aimee Hogg and husband Drew, plus many great-grandchildren.
She was predeceased by her brother Squadron Leader John Terence (Terry) DFC, 1944; brother James L., 1976; sister Helen G. Law, 2007; son Allan Christopher in 2006 and her husband Vice Admiral H.A. Porter in 2016.
Born in Montreal, Peggy was head girl at The Study School in 1939-40 and went on to complete her B.A at McGill. She joined the WRCNS in 1943 and was recruited as Wireless Telegraphist Special Operations. She trained to work in direction-finding signals-intelligence organizations with bases worldwide maintaining 24-hour surveillance of enemy high-frequency radio transmissions. She became a Leading Wren, went to Ottawa for Officer Training Corps and enjoyed the dances and dinners at the officers' mess where she met her future husband, Harry Porter, an RCN Signals Officer. They married in April 1945 and it was Peg's education, attention to detail, duty and naval training that enabled her to become an asset to her husband as a senior naval officer. In November 1970, she christened the HMCS Athabaskan, an Iroquois class destroyer at Davie Shipbuilding in Lauzon, QC later citing this as "the highlight of my years as a naval wife."
Happy memories were created in Como, QC at her parents' house with family get-togethers for bridge games, tennis matches, swimming in the pond, family rides, and walks through the woods with young children and dogs.
Peg was a proud Canadian and besides exploring Canada she loved travelling to other countries, diligently researching her destinations so that she didn't miss a piece of culture, history or important landmark. Her thirst for knowledge and varied interests drew her to libraries, art galleries and museums. She dabbled in painting and spent many happy evenings at the National Arts Centre in Ottawa listening to classical music concerts. She was an avid reader, enjoyed her Globe and Mail from cover to cover every day and could converse knowledgeably about business, politics and finance.
As a keen and very accomplished golfer she was a member of the Royal Ottawa Golf Club in Aylmer, QC. enjoying the game and the social events with friends and family. She captained and was part of many Seniors' teams both in and out of province.
A thank you goes out to Peg's nephew John Law for his endless assistance always with a smile. A very special debt of gratitude goes out to her niece, Dr. Debbie Davis whose unfailing kindness, and compassion week in and week out eased Peg's long journey.
The peerless facility and the wonderful staff at the Perley and Rideau Veteran's Health Centre exemplify ageing with dignity for our veterans and the family thanks them for the care and kindness they gave Peg in the time she was with them. A private Funeral Service and Interment will be held in Hudson, Quebec. In lieu of flowers please send donations to the Perley and Rideau Veteran's Health Centre, 1750 Russell Rd, Ottawa, ON K1G 5Z6. (Ottawa Citizen 05 Oct 2019)
---