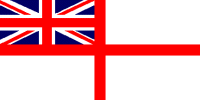 For Posterity's Sake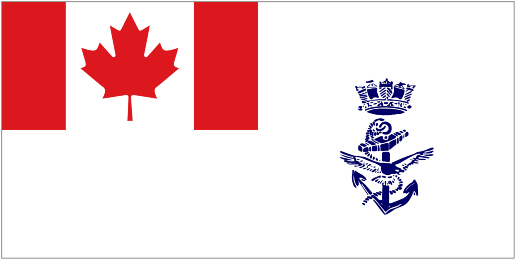 A Royal Canadian Navy Historical Project
In memory of those who have Crossed the Bar
Ida Jane Murray (née Debrecen)

WRCNS

Born: 08 Jul 1925, Kipling, Saskatchewan

Died: 16 Sep 2019, Winnipeg MB
MURRAY, Ida Jan (née DEBRECEN) - It is with sadness that we announce the passing of our beloved mother (Granny) on September 16, 2019, at the age of 94.
Mom leaves to cherish her memory, her sons, Paul (Diana), David (Penny); daughter Kim (Gord); along with grandchildren, Cheryl-Lynn, Darcy, Tanis (Cam, son Nolan, daughter Cassidy), Sara (David, daughter Juniper), Mikaela, Tara, and Courtney. She also leaves behind her sisters, Julia, Mary, Gloria (Bob); and brothers, John (Gail), Jim, Gerry (Karen); as well as many other relatives and friends. She was predeceased by her mother Elizabeth (nee Gyuricsko); and father Paul Debrecen; brothers, Paul, Bill and recently deceased Fred; sisters, Olga and Emma; and her beloved husband Ernie Murray (Dad).
Mom was born on July 8, 1925 in Kipling, SK. The family moved to Winnipeg where she grew up. Mom enrolled in the Royal Canadian Navy (WRENs Chippawa) before her 18th birthday as a favour for her best friend Beryl who had also enrolled. She was stationed on the East and West coasts during the Second World War, of which she was very proud to have served her country. After the war, Mom returned to Winnipeg. Soon after, she and her sister Mary were out for a walk and happened across two fine gentlemen in a Model T. One of these handsome men happened to be Dad. They gave the girls a ride in the T, but unfortunately Dad wasn't a good driver and got stuck in a field of mud. The girls had to push the car out. Dad must have been impressed as he sold his T to buy an engagement ring for Mom. They were married on September 27, 1947. Mom stayed at home to raise the children during which time she created a magical space in the backyard filled with beautiful trees, bushes and roses. She was very involved with her young family, whether it was supporting Paul in rebuilding old cars, going to Dave's outdoor hockey games in the winter, or patiently sewing with Kim. Once the children were grown, she entered the workforce and was a proud employee of Northern Telecom, making many friends there; retiring at the age of 65.
Mom and Dad were lifetime members of the Royal Canadian Legion (Elmwood Branch #9) and spent many evenings enjoying the company of other veterans. She also played Legion shuffleboard, darts and attended and volunteered at many bingo nights and meat draws. Mom enjoyed camping trips with her young family, where she and Dad would teach the finer aspects of fishing and how to avoid bear attacks while at the favourite camp garbage dump filming the wildlife. Later on, Mom and Dad also enjoyed their fishing weekends together at Lee River. From an early age, Mom excelled in sports; from softball (as a "leftie") to speedskating, and later in life, bowling, and lawn bowling with various leagues where she made many lifetime friends. During her senior years, Mom frequented the Regent Casino, making more friends, meeting old friends, and "paying the wages" (as she said) of the friendly Casino staff. She also enjoyed going on bus trips with the gals to the casinos at Warroads and South Beach.
Mom had a passion for science fiction, buying many books that she intended to read in retirement; but being so active and social, they remained unread. She did however spend many hours watching her favourite Star Trek series and movies, as well as her favourite soap opera The Young and the Restless.
Mom was very proud of her family, especially her grandchildren and took every chance to participate in their life events, attending all their concerts and graduations. She also had a big heart for animals of all types. Her various pets, including Peter, King, Kiki and Pretty Baby, filled her life with joy, as did her grand-dogs and grand-cats.
In keeping with Mom's (Granny's) wishes, cremation has taken place and a private family gathering will be held at a later date.
In lieu of flowers, should friends wish, donations may be made to a charity of their choice.
We love you and miss you Mom (Granny). "Huggie Huggie" (Winnipeg Free Press 12 Oct 2019)
---