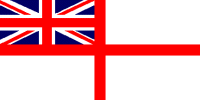 For Posterity's Sake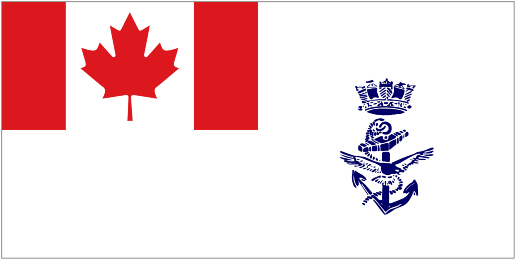 A Royal Canadian Navy Historical Project
In memory of those who have Crossed the Bar
Frank Arthur Simmons

Born: 1925, Medicine Hat, Alberta

Died: 13 Jul 2019, Medicine Hat, Alberta
SIMMONS, Frank Arthur - Medicine Hat, passed away on Friday, July 13, 2018 at the age of 92 years. Frank leaves to cherish his memory his children, Diane Simmons (Alfred Egan Home), Darlene (Arnie) Macauley, Debbie (Randy) Zaiser, Rodney (Wanda) Simmons; six grandchildren, Jan (Angela) Macauley, Dawn (Crystal) Macauley, Cody Zaiser, Brady (Katie)Zaiser, Jenna (Jamie) Simmons, Sydney Simmons; six great grandchildren, Jessika, Edwin, Autumn, Serena (Jan), Quinn and Willow (Dawn); as well as numerous nieces and nephews. Frank was predeceased by his wife Hazel in 2017; parents, George and Carrie Simmons; sisters, Edith MacGregor, Eileen Jordon; brothers, Gordon and Bert Simmons.
Frank was born in Medicine Hat where he established a love for building boats and enjoying them on the South Saskatchewan River. In 1943 at the age of 18 he enlisted into the Navy to join the war effort. He served mainly on the HMCS Thetford Mines to patrol the Atlantic for German U-boats. Frank was one of the founding members of the Navy cadets in the years shortly after the war.
When Frank returned home after the war, he met his wife Hazel and married in 1947. Frank worked as a brakeman on the CPR but because of the added workload of having a handicapped daughter, he became employed at the post office so he would be closer to home to help.
Frank enjoyed hunting, fishing, camping and traveling with his wife, family and friends. Frank's love of animals and various dogs kept him company his whole life.
In his retired years, his boat building passion returned where he made multiple cedar strip canoes for himself, his children and nephew. He loved to talk about these canoes with everyone. He never had any pictures in his wallet of grandchildren but sure had a good section of photos of his canoes.
He will be missed by his family and friends but has left many memories for everyone to cherish.
The Graveside Service will be held at Saamis Prairie View Cemetery, 5160 Gershaw Drive SW, on Friday, July 20th, 2018 at 10:30 a.m. with Dr. David J. Carter officiating. Memorial gifts in Frank's memory may be made to the SPCA, 55 Southwest Drive SW, Medicine Hat, AB T1A 8E8.
Ships served in: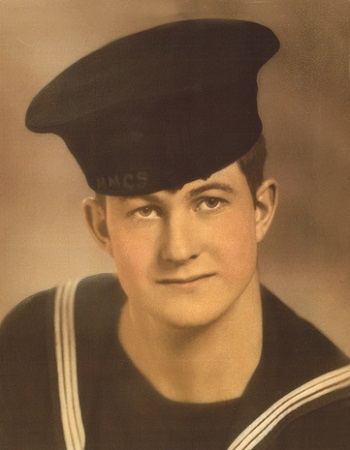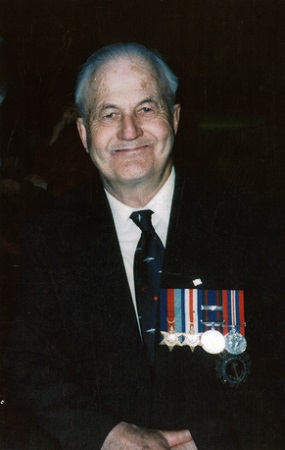 Courtesy of Brady Zaiser
---