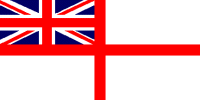 For Posterity's Sake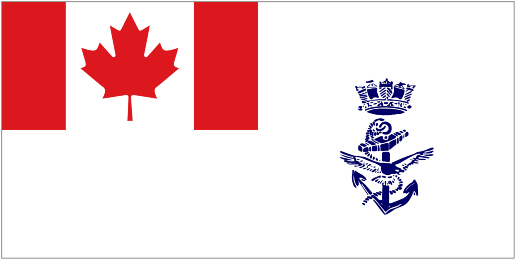 A Royal Canadian Navy Historical Project
In memory of those who have Crossed the Bar
James Richard (Jim) Clachrie

Petty Officer

Born: 27 Sep 1924, Calgary, Alberta

Died: 14 Oct 2019, Calgary, Alberta
CLACHRIE, James Richard (Jim) - passed away on Monday, October 14 at the Carewest Colonel Belcher care home at the age of 95 years, surrounded by his family.
Jim was born in Calgary on September 27, 1924. His parents, Alexander and Lillian (Burrows) immigrated to Canada and Calgary in the early 1900's. Alex was born in Glasgow, Scotland and arrived in Calgary during World War I. In fact Alex had only been here a few months when he signed up and found himself back in Europe fighting in the trenches at Ypres, Vimy, and other important battles. Lillian came from Leeds, Yorkshire and worked in a millinery shop on the site of the present-day Hudson's Bay store.
Jim was a graduate of Crescent Heights High School and immediately upon graduation enlisted in the Royal Canadian Navy. Basic training was in Halifax. Jim at first served on a Corvette patrolling the west coast of Canada and then, as a Petty Officer, was assigned to HMCS Prince Robert, a heavy-armed cruiser and, at the time, the largest warship in the RCN. The Prince Robert patrolled the south Pacific from Australia to the Philippines and as the war was ending Jim and his fellow sailors liberated the Canadian prisoners of war in Hong Kong who'd endured five long, horrible years of captivity.
Jim and Eleanor were married at Crescent Heights Baptist Church, his life-long church home, in 1949. Their son Rob was born in 1951 and Jo-Anne came along in 1955. Jim and Eleanor built their first house in Briar Hill and then their long-term home in St Andrew's Heights in 1956. In 2002 they moved to the Renaissance condos at the North Hill Shopping Centre. After the war Jim ended up at Canadian Western Natural Gas, the predecessor of Atco Gas, for thirty-three years. Jim was in a department of three – the Utilization Department – which was responsible for certifying gas appliances for home and industry and for exploring new ways of using natural gas. In fact, the initial burner design for the top of the Calgary Tower was Jim's. Jim became the North American expert on the use of natural gas at elevation and was in demand across the continent. He was also on the executive of the Canadian Gas Association.
Jim's pastimes focused on family, photography, hiking, gardening, travel and volunteering. He was also a Scout leader with the 90th troop in St. Andrew's Heights. Travel took Jim and Eleanor to most parts of North America and the Caribbean as well as Tahiti, Australia, New Zealand and Hawaii. Road travels included trips to Alaska and Yukon, California, Quebec and Vancouver Island many times. On retirement in 1985 Jim had the time to explore his hobbies. He almost always had a camera in his hand and loved photographing wildflowers and scenery. He also volunteered with the Naval Museum in Calgary, with the Poppy Fund each November, and donated blood at the Red Cross two hundred times.
Jim's last four years were spent at the Carewest Colonel Belcher care home for veterans. Until a year ago Jim was able to take a cab to the condo every afternoon to spend time with Eleanor and sort through his thousands of photos.
Jim is survived by his loving wife of seventy years, Eleanor; his son, Robert Clachrie (Judy), his daughter Jo-anne Borchert (Ken); and grandchildren, Jeffery Borchert (Kristin), Sean Borchert (Natalie), Colin and Allison Clachrie; great-grandson William Borchert; nephew Gary Burford, and his niece Karen Burford. Jim was predeceased by his father Alex in 1951, mother Lillian in 1978, sister, Alice Burford, in 2010, and her beloved husband Peter in 2011.
Funeral Services will be held at Crescent Heights Baptist Church (1212 – 1st Street N.W., Calgary, AB) on Friday, October 18, 2019 at 1:30 p.m.If friends so desire, memorial tributes may be made directly to the Canadian Red Cross Society, Southern Alberta Region, 2nd Floor, 1305 – 11st Avenue S.W., Calgary, AB T3C 3P6, Telephone: (403) 541-6100
A tree will be planted in living memory of Jim Clachrie.
Ships served in:
---