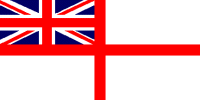 For Posterity's Sake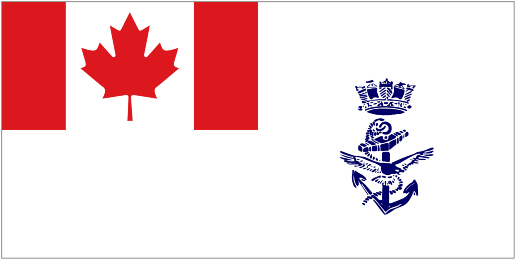 A Royal Canadian Navy Historical Project
In memory of those who have Crossed the Bar
Roderick J. (Rod) Clergy

Stoker Mechanic, 10546-H, RCN

Died: 25 Jul 2018, Braintree, MA, USA
CLERGY, Roderick J. (Rod) - of Braintree passed away unexpectedly, July 25, 2017 at the age of 88. Beloved husband of the late Catherine E. "Kay" (Cross) Clergy. Loving father of Mary-Jane Clergy of West Hyannis Port, Roderick John Clergy and his wife Gabriele of Germany, and Margo Clergy of Abington. Dear son of the late John and Margaret (Drake) Clergy. Devoted brother of Fran Awalt and Gerard Clergy both of Canada. Also survived by his dearest friends Karen and Richard Cooper and their daughters Courtney Pereira, Heidi and Erin Cooper. Roderick was born in Nova Scotia, Canada where he grew up and was educated. He has lived in Braintree for the past 58 years. He was retired from Boston Edison where he worked in the underground division for 21 years. A special thanks to his neighbors, Rahila and Gene Mitchell. Should friends desire, contributions may be made in Rod's name to Cardinal Cushing Adult Day Program, 291 Rockland St., Hanover, MA 02339. Relatives and friends are respectfully invited to attend a Funeral Mass, Wednesday at 10:30 AM in St. Francis of Assisi Church, So. Braintree Sq. Burial will take place in Braintree Cemetery, Braintree MA. Arrangements are under the direction of the Cartwright-Venuti Funeral Home, 845 Washington St., Braintree MA 02184.
An article from the Halifax Mail-Star 22 Sep 1945 under East Petpeswick, lists Roderick Clergy, RCN, having spent two days visiting family before leaving for sea on HMCS Haida. His cousin Mary Clergy of Halifax was also visiting for 2 week.
Ships served in:
HMCS HAIDA - Served in Haida in 1949
---
Rod Clergy's father, John Holland Clergy, passed away 15 Jun 1950.
The funeral John Holland Clergy, esteemed East Petpeswick resident who died at his home, Monday, took place Wednesday with Right Rev. I. D. Comeau officiating. Interment was in the Catholic cemetery. Mr. Clergy died at the age of 75 year, after a long period of ill health. For many years Mr. Clergy sailed out of Halifax on coastal steamers and was for a time employed at the old Halifax Hotel. From 1915 to 1938 he was engaged in the shore fishery and lobster fishery out of Petpeswick Harbor. After the sudden death of his wife he was obliged to retire through ill health. He is survived by four daughters, Frances (Mrs. F. Awalt), Kingston, Ont.; Effie (Mrs. R. F. Gardner), Marion (Mrs. Aubrey Beanslands) and Madeline in Ontario; two sons, Gerald with the RCAF at Weston, Ont. and Roderick, RCN, Halifax. Also surviving is a sister, Mrs. E. C. Berringer, New York and one brother, Charles Clergy, East Petpeswick. (Halifax Mail-Star, Saturday, 17 Jun 1950 / Researched by - Courtesy of George Newbury)
---