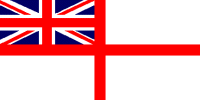 For Posterity's Sake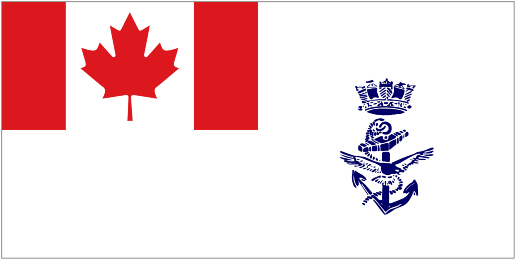 A Royal Canadian Navy Historical Project
In memory of those who have Crossed the Bar
Andrew Henry (Andy) George, C.D.

PO1, RCN / C.A.F.

Born: 07 Mar 1986, Southey, Saskatchewan

Died: 06 Jun 2013, Victoria, British Columbia
GEORGE, Andrew Henry (Andy), PO1, RCN / C.A.F. (served 04 Jan 1946 - 08 May 1986) (07 Mar 1926 - 06 Jun 2013) - At age 87 in Victoria B.C. Andy passed away peacefully in the morning on Thursday June 6th 2013 at the Royal Jubilee Hospital due to heart and diabetes complications.
Andy was born on March 7th 1926 in Southey, Saskatchewan to parents John and Helen. Growing up on the farm, he shared hard work, laughter and pranks with his 4 brothers and 4 sisters. He married on October 6th 1956, at New Westminster British Columbia to Mary Georgina Hamilton (his first and only love).
He joined the Royal Canadian Navy on January 4th 1946 at HMCS Queens, Regina Saskatchewan and retired on May 8th 1976 with rank of Warrant Officer. During his 30 year career with the military, he received the following medals: Korea Medal, United Nations Service Medal, United Nations Emergency Forces Medal – Middle East, Canadian Centennial Medal (1967) and the Canadian Forces Decoration and Clasp.
In 1976 he worked for the department of the Attorney General B.C. Corrections branch until his retirement in March of 1991.
He worked in the stores department which later led to the administration and operation of VIRCC stores. He completed a training course for special security officer and small arms in 1976. Due to his willingness, co-operation and general cheerful demeanor, by August 1977 he was the successful applicant for security officer.
While proudly serving his country, Andy's career took him on many journeys to different parts of the world. He brought home stories, trinkets and treasures to all his family creating memories that would last a life time.
A very important opportunity arose while serving in the Navy….. SPORTS. Andy wasted no time and joined the fastball, softball, hockey and curling teams. With Baseball running through his veins and being a fierce catcher to be reckoned with, he enjoyed every aspect of the game.
From there he went on to coaching baseball and hockey. This eventually led to him becoming an umpire which he continued to do until he retired in 1996. Throughout his sports career Andy received many trophy's and accolades as a player, umpire and coach.
Andy was always the life of the party and people gravitated towards him. He had a great sense of humor and was an exceptional story teller.
Generous, loving and kind-hearted, he made friends with everyone. He was a wonderful host to all who entered his home whether you stopped by alone or with twenty other people. Friends, family even the mail carrier could stop by and feel comfortable because he made you feel welcome.
Andy had many interests that filled his days. He was a huge fan of the Toronto Blue Jays. He would let you know when he had to go and watch his game! He also liked to fix and tinker around with things. He loved reading the comics and math was his forte.
Andy is survived by, Daughters Sandra Fox (Lou Maillet) of Victoria B.C. and Dianne Lane (Keith Henly) of Prince George B.C. Grandchildren: Christina (Dustin), Dustin (Candace), Andrew (Kaori), Rachelle (Noah), Dylan and Alannah. Great Grandchildren: Bailey, Paityn, Kyle and David. Sisters: Ann (Semeniuk), Kay (George), Mae (Ed) Malnyk and Irene (Sather). Brother Danny( Mona), Sister in law Mary (George) and Brother in law Russ McCorkindale. Many Nephews and Nieces including niece Debbie with whom he shared a special bond.
He leaves behind a legacy of friendships from the many chapters of his life.
He is predeceased by his wife Mary on July 4th 1996 and Brothers Bill, John and Steve.
The family would like to give a special thank you to the doctors and Health Care Professionals for their wonderful care.
There will be no service by request. Cremation preceded a celebration of Andy's life which will be held for family August 10th 2013.
George served in the RCN and C.A.F. 04 Jan 1946 - 08 May 1986. He was awarded: the United Nations Korea Service Medal, the United Nations Emergency Forces Medal – Middle East, the Canadian Centennial Medal (1967) and the Canadian Forces Decoration and 1st Clasp
Ships served in:
HMCS CAYUGA - Served in Cayuga for her 3rd Korean War tour
---