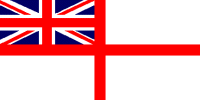 For Posterity's Sake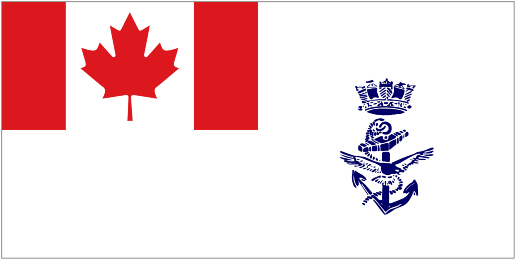 A Royal Canadian Navy Historical Project
In memory of those who have Crossed the Bar
John Walter Hancherow

Leading Seaman, Higher Submarine Detector, V15268, RCNVR

Born: 17 Mar 1917, Canora, Saskatchewan

Died: 1972
HANCHEROW, John Walter - Laid to Rest - Funeral service for John Walter Hancherow were held on Monday, January31, from St. John's United Church, Marathon, with interment in Marathon Cemetery. Rev. B. Lapier officiated at the Church and at the graveside, where Royal Canadian Legion Burial Service was conducted by Branch President G.R.S. Sterns. Active pallbearers, all close friends of the deceased, were J. Woods, J. Warwick, G. Irwin, P. Gallant, J. Donaldson, and G. Gobeil. Honorary pallbearers, drawn from Past Presidents of the Marathon Branch, Royal Canadian Legion, were D. Graham, H. McIlwraith, J. Manson, A. Doherty, R. Johnston and J. Jordan, with G. Dyer serving as medal bearer. Throughout Sunday evening and Monday the body lay in state in St. John's Church, with members of the Legion standing on guard.
Born in Canora, Saskatchewan, on March 21, 1917, Mr. Hancherow spent most of his early life there. In 1939 he enlisted in the Royal Canadian Navy Volunteer Reserve and served throughout he War. He had attained the rank of Chief Petty Officer at the time of discharge. He suffered severe wounds on active service and, while on the Murmansk run, was torpedoed and was one of three survivors of the crew marooned on life rafts for three weeks. As a result of his war service he suffered throughout his late life, being hospitalized on many occasions. Following a lengthy illness, he passed away in Wilson Memorial General Hospital on Friday, January 28.
He is survived by his wife, Helen, at home in Marathon; two sons, Ken of Glanworth, Ontario, and Bob at home, and by one daughter, Rhonda, also at home. Also surviving are his father, Walter Hancheroff, Yorkton, Sask., three sisters and two grandchildren.
His primary interest in later years was the Royal Canadian Legion, in the affairs of which he took an active part. In his early days, before going on active service, he played professional baseball, and had also played hockey and curled. His leg injuries brought an end to these activities, but for many years he took an active interest in fishing and hunting.
He came to Marathon from Port Arthur on June 6, 1947, and joined the staff of the electrical Department on line work. At the time of his death he filled the position of Head Tradesman, Electrical, in charge of line work. A kindly man with an every-ready smile and a happy word for all, he made and kept a great number of friends here over the years, all of whom join in extending most sincere sympathy of Mrs. Hancheroff and family in their bereavement.
---
We had always been told that my father was in the Murmansk Run. He spoke fluent Russian and I believe it was his first language - I was told he was the unofficial translator on the ships that he served. His birth name was Ivan Goncharov and when he enlisted it was John Hancheroff and they Anglicized it as, as we were told he sounded too much like a Russian spy. He passed in 1972. Submitted by daughter Rhonda.
---
Ships served in:
PORT ARTHUR DIVISION RCNVR - Enlisted 13 Nov 1940. Commenced Active Service 30 Apr 1940
HMCS RESTIGOUCHE - Served in Restigouche 11 Sep - 18 Sep 1940 while in new entry training at Halifax
HMCS GEORGIAN - Served in Georgian 22 Sep 1941 - 16 May 1942 as an A/AB and AB, RCNVR. Rated AB 13 Nov 1941
HMCS COLUMBIA - Served in Columbia 31 May 1942 - 10 Nov 1942 as an AB, RCNVR
HMCS WASAGA - Served in Wasaga 31 Aug 1943 - 15 May 1945 an an A/LS and LS, RCNVR. Rated LS 15 May 1944. John is listed in the ship's nominal roll for 15 Apr 1945 as a LS HSD
---
(JH01-JH04) John's Certificate of Service (JH05) John's station card for HMS NIMROD
Note: HMS NIMROD was a World War II anti-submarine training base located in Campbeltown on the Kintyre peninsula. The facility was a specialized ASDIC training school, partnered with the main anti-submarine training base in Dunoon, HMS Osprey, which had formed there when the original base was relocated from Portland in 1941. Commissioned March 1, 1940, originally as a tender to HMS Osprey, but then as an independent command on May 10, 1940. It was finally paid off on February 28, 1946.
---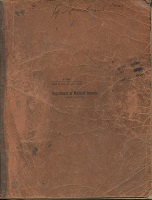 ( JH05A) - John Hancherow's Submarine Detector Course Notebook
---
(JH06) HMCS NIPIGON J154 (JH07-JH08) HMCS COLUMBIA I49 (JH09) Unidentified sailor with ship's mascot - either on GEORGIAN or WASAGA (JH10) 2 unidentified sailors by the gun of either GEORGIAN or WASAGA
(JH11) Gun and gunshield art of HMCS MATAPEDIA (JH12) unknown ship in a trough (JH13) Mascot on unknown ship (JH14) Victory ship at anchor in unknown port (JH15) Harbour fortification at Cherbourg, France - taken from HMCS WASAGA
(JH16) Unidentified sailors on either GEORGIAN or WASAGA (JH17) HMCS MILLTOWN J317 (JH18) Great Lakes Freighter (JH19) Iceberg seen through ships porthole (JH20) Chiefs and POs with ships mascot on HMCS WASAGA
(JH21) Unidentified sailor on either GEORGIAN or WASAGA (JH22) Mascot on unknown ship (JH23-JH24) HMS ORIBI G66 alongside in Halifax (JH25) John Hancherow and ??
(JH26) Unidentified sailor (JH27) HMCS WASAGA Christmas card (JH28-JH29) HMCS WASAGA - Nominal Roll 15 Apr 1945 (JH30) Photo of some form of NAZI gathering / rally. It is not known where John Hancherow got this photo
---
---
(JH31-JH33) Float plane with 3 or 4 people on the shore. Date and location unknown (JH34) Unidentified woman
---