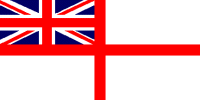 For Posterity's Sake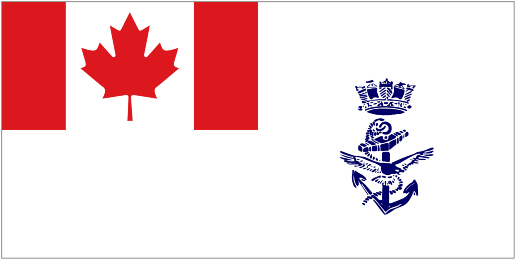 A Royal Canadian Navy Historical Project
In memory of those who have Crossed the Bar
Leonard Charles Newton

Stoker, RCNVR

Born: 27 Apr 1922, Vancouver, British Columbia

Died: 23 Apr 2020
NEWTON, Leonard Charles - On April 23, 2020 Captain Len Newton passed from complications of Covid19, days before his 98th birthday. Predeceased by his loving wife Charlotte Barro Newton, sisters Dorothy, Edna Stark, Edie Nelson, Shirley Scholes, brother George and daughter Dale Silver. Survived by sister Laura Walsh, brother Doug Newton & Barbara, brother in law Al Scholes, sister in law Mary Zanatta. Son Trevor Newton & Chris, daughter Heather Fletcher and nephew Tony Zanatta. He will be deeply missed by his grandchildren Adam & Kim Newton, Lisa & Billy Lasby, Wendy Grant, Aaron Silver, his great grandchildren Julia Newton, Nicholas & Natalie Newton, Bella & Charlotte Lasby and great, great grandson Rylan Newton as well as his many nieces and nephews. Kenny Nelson, Carol Holland and Steve Walsh, Leslie Lemon and Ron Scholes, David, Robert, Christine, Jill, and Steven Newton. The Barros- Ronnie and Lennie Brandolini Judy Gray, Karen Webb, Ted Willis and Roy Zanatta, his neighbours, and friends. Our heartfelt thanks to Tanya & Shane Grant, Gino, Dave & Jeanette Carr and the NND caregivers who kept an eye on him and made his life interesting to the end.
Len was born in Vancouver April 27, 1922. The eldest son of Charles and Gladys Newton of East Vancouver he was third of seven children. At age 13 his first jobs were cleaning the Locarno Beach Bathhouse and stealing golf balls from the Hastings Park Golf Course. Len ran a table saw at Hammond Furniture then worked at the Vancouver Boeing Aircraft plant making fixed wings for the war effort. At 19 Len enlisted in the Navy and ran Atlantic convoys as a Stoker on the HMCS Sudbury.
At 97 he triumphantly returned to Halifax to tour the Sudbury's sister ship, HMCS Sackville for a second time. On both trips he regaled the crew with stories of life aboard a corvette at sea. The Oerlikon (air craft gun) engagement on the Alaska border with a submerged enemy submarine (and a sea gull or two), why he hated the cook, seasickness, cementing the anchor hold closed and being roped into his hammock to ride out a storm, the memories were rich and many….and some a little too salty to mention here!
Married to Evelyn Dewar in 1944 and discharged from the Navy in 1945. Len joined the Vancouver Fire Department a year later and began raising a family on Nanaimo St.
In 1970 he married the love of his life Charlotte Barro and they moved to Westlawn St. in Burnaby. Their home was a great place for the family to gather, a garden that was 'scared out of the ground' by the kick-a-poo joy juice, a garage full of tools and home made wine lessons, amazing food, laughter and love; a refuge for grandchildren, nephews and nieces where Luke the Duke of Skunk Hollow stood guard.
Leonard was a man proud of his chosen profession, he retired with 34 years service at the rank of Captain from Fire Hall #22 and began his 41 years of retirement by moving to Maple Ridge.
Always ready with a quip… he was 'tickled pink' to be 'healthy as a horse'. His passion was fishing and RVing with Charlotte and keeping his vehicles shiny as a 'new fire truck' and keeping a vegetable garden to fill the freezer and canning jars and share with others. Recently widowed, Len lived at home prior to a mid March fall that sent him to hospital. He enjoyed making children's toys, keeping the garden, and climbing ladders to do the eaves. His life was full of neighbours, family and caregivers who watched out for him and took him on adventures and long drives…'I've never been here before!'
A man of great dignity, poise and sense of humour who could charm anyone. He was gentle as a 'Bride's kiss on her wedding night' yet stood tall with the confidence, conviction and steel of an honest man. Len was a man's man and proud to be so.
A true Canadian Hero; selfless, loved and respected by all who knew him.
We love you Dad, thank you for sharing your long life with us, we will miss you!
Thank you for your kind words and encouragement. A memorial service to honour Len is being planned for later this year when everyone can be together.
Ships served in:
---