In memory of those who have Crossed the Bar
Eleazer Grosse

Royal Naval Reserve (Newfoundland)

Born: 03 Aug 1891, Long Beach, Newfoundland

Died: 1930, St. John's, Newfoundland
GROSSE, Eleazer - was born on August 3, 1891 at Long Beach, NL., to Robert and Sarah Gosse. Both Eleazer and his brother, Eldred, joined the Newfoundland Royal Naval Reserve several years before the outbreak of WW1.
When Eleazer arrived in St. John's on August 4, he was informed that he would be joining the Royal Canadian Navy onboard the ship HMCS Niobe. He sailed to Halifax on November 11, 1914 along with 106 Naval Reservist that were also assigned to the HMCS Niobe.
He patrolled the eastern seaboard until the boilers failed and the HMCS Niobe was forced back into port where it was determined that boilers were beyond repairs and the ship was converted into a shore-based ship for accommodations.
Seaman Gosse was transferred overseas where he spent the rest of his naval career serving on several shore-based ships and other sailing vessels including HMS Pembroke, HMS Osiris II, HMS White Oak, and HMS Research.
He returned to St. John's with his wife Emma Tilsed where they settled in St. John's, NL.. He passed away in 1930 and is buried in St. John's NL.
Ships served in:
* Loaned to RCN 26 Jan 1915
HMCS NIOBE - Served in Niobe 26 Jan 1915 - 31 Aug 1915
* Returned to RN 01 Sep 1915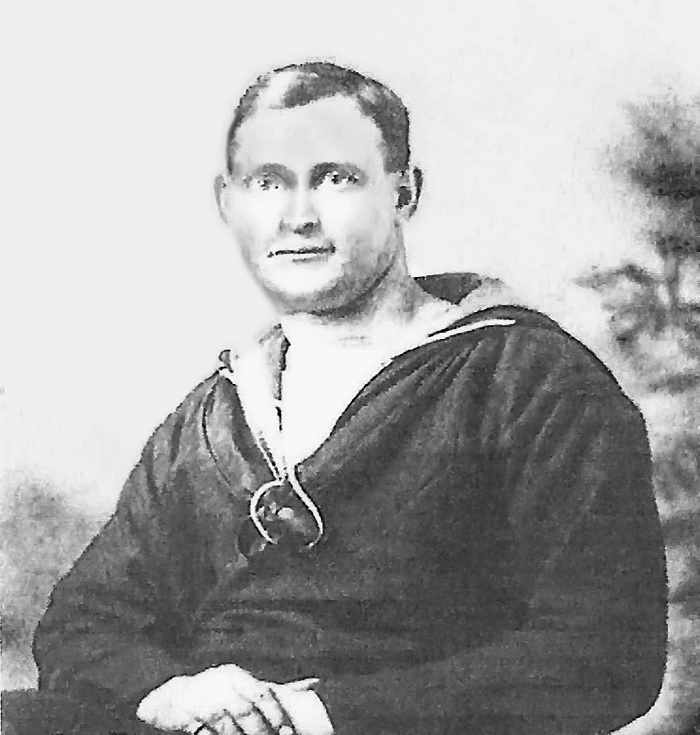 ---
Research Credit: Lester Green, Southwest Arm Historical Society
---