In memory of those who have Crossed the Bar
Joseph Martin

Royal Naval Reserve (Newfoundland)

Able Seaman, RCN

Born: 11 Dec 1895, Little Heart's Ease, Newfoundland

Died: 13 Jul 1955, Little Heart's Ease, Newfoundland
MARTIN, Joseph - was the son of Samuel and Lydia Martin. He was born at Little Heart's Ease on December 11, 1895 at Little Heart's Ease, NL. He enlisted with the Newfoundland Royal Naval Reserve in December 1913. His first marriage to Sarah Drodge ended in tragedy when she passed away during childbirth in June 1914 giving birth to his first son to Eli John.
A few months later Joseph sailed out of St. John's harbour aboard SS Franconia. Upon arrival he was assigned to HMS DIANA where he spent the next few years until he received leave in September 1917. He spent several weeks with his son before being transferred to the Canadian Royal Navy.
Seaman Martin arrived in Halifax aNd assigned to the HMCS NIOBE where he witnessed the Halifax Explosion. He was then transferred to HMCS SEAGULL and served time on the Patrol Vessel VII and Trawler TR31. He was demobilized on April 7, 1919.
Joseph married Anora Jacobs in October 1919 and settled at Little Heart Ease where they had two children. Tragic struck his family when Anora contracted and died of consumption in 1929. He then married Hannah Piercey of Winterton. Joseph passed away on June 13, 1955 and was buried at the Pentecostal Cemetery at Little Heart's Ease.
Ships served in:
* Loaned to RCN 30 Nov 1917
HMCS NIOBE - Served in Niobe 30 Nov 1917 - 18 Jul 1918
PV VII - Served in PV VII 19 Jul 1918 - 03 Aug 1918
TR-31 - Served in TR-31 04 Aug 1918 - 21 Dec 1918
HMCS NIOBE - Served in Niobe 22 Dec 1918 - 25 Dec 1918
* Returned to RN 26 Dec 1918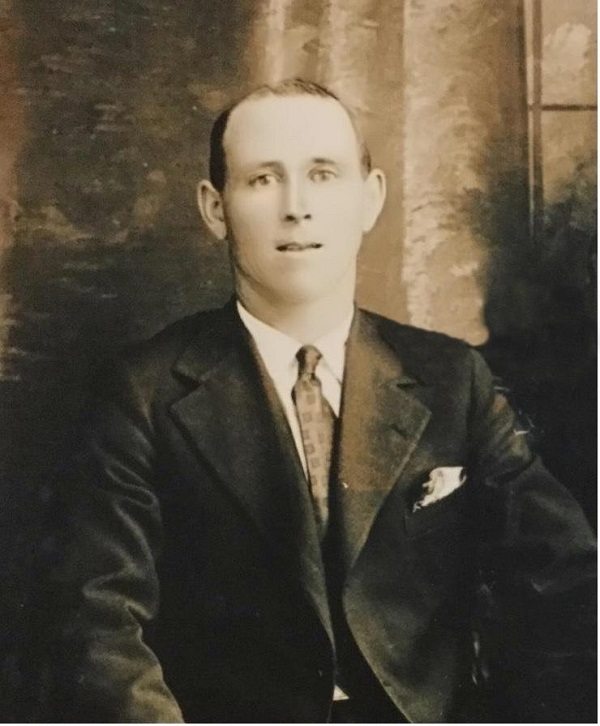 ---
Research Credit: Lester Green, Southwest Arm Historical Society
---