In memory of those who have Crossed the Bar
Harvey Peddle

Royal Naval Reserve (Newfoundland)

Able Seaman, RCN

Born: 28 Jun 1898, Hodge's Cove, Newfoundland

Died: 07 Apr 1966, Hodge's Cove, Newfoundland
PEDDLE, Harvey - was the youngest child of five siblings born to Abraham and Martha (Smith) Peddle at Hodge's Cove on June 28, 1898. His older brother, Caleb, was the first of the family to enlist with the Royal Naval Reserve in 1907 and spent 6 years serving. However, when war was declared in 1914, Caleb was denied re-enlistment because it was determined he was colored.
Harvey placed is signature on the Royal Naval Reserve enlistment papers on March 22, 1917 listing his at 19 years old and recording his birth date as June 23, 1898. He started training aboard the HMS BRITON and completed in four months.
His first deployment was to the Royal Navy Q-ship, ALBERT H. WHITMAN, a Grand Bank sailing schooner. The schooner was ordered into Halifax days before the Halifax Explosion. Most of the crew had received furlough but Seaman Peddle was onboard when the explosion occurred.
After the explosion, Harvey penned a letter to his Mom describing what he had witnessed. In the letter, which is Mom forwarded to the newspaper The Evening Telegram, one of the most compelling sentence was found near the end:
"While I was handing the men I didn't mind a bit, but when the poor women and children came it was hard you may depend, but I didn't mind a bit."
Seaman Peddle was promoted to able seaman and was assigned to the Royal Canadian Navy at Halifax for the remainder of his naval career abroad. He was assigned to the HMCS NIOBE, a shore-based facility where he spent the next 15 months.
After his arrival at the HMS BRITON, Seaman Peddle waited for his demobilization which was granted on April 2, 1919. He returned to his home at Hodge's Cove and left shortly afterwards for work in the Boston region. When he returned he married Minnie, a teacher at the Anglican School, Hodge's Cove.
Harvey passed away on April 7, 1966. Minnie lived for another wife 8 years. They both rest at St. Mary's Anglican Cemetery, Hodge's Cove.
Ships served in:
* Loaned to RCN 23 Nov 1917
HMCS NIOBE (Depot Ship Halifax) - Served in Niobe 23 Nov 1917 - 03 Feb 1919
* Returned to RN 04 Feb 1919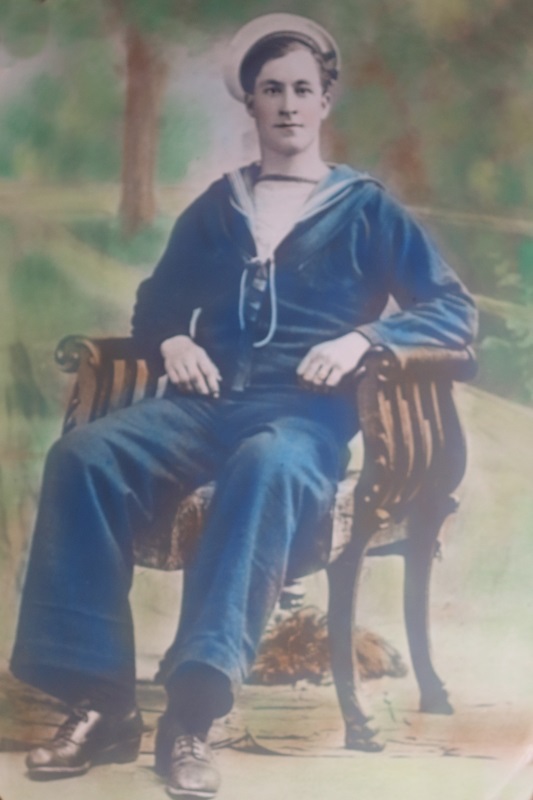 ---
Research Credit: Lester Green, Southwest Arm Historical Society
---