They made the Ultimate Sacrifice
Frederick Ernest Bartlett

Ordinary Seaman, V27273, RCNVR

Born: 16 Mar 1923, Toronto, Ontario

Died: 07 Dec 1941 at sea

Book of Remembrance
BARTLETT, Frederick Ernest, OS, V27273, RCNVR, Died of Wounds - 07 Dec 1941, HMCS WINDFLOWER - Son of Frances Bartlett, of Toronto, ON.
OS Bartlett died of injuries he received when HMCS WINDFLOWER was sunk. He is buried in the Mount Pleasant Cemetery, St. John's, Newfoundland
Ships served in:
TORONTO DIVISION RCNVR - Enlisted 23 May 1941. Commenced Active Service 16 Jun 1941.
HMCS STADACONA - Drafted to STADACONA 12 Aug 1941 as an OS, RCNVR
HMCS WINDFLOWER - Drafted to WINDFLOWER 10 Oct 1941 as an OS, RCNVR
(FB01-FB02) Certificate of Service - pages 1 and 2
(FB03) Official statement of death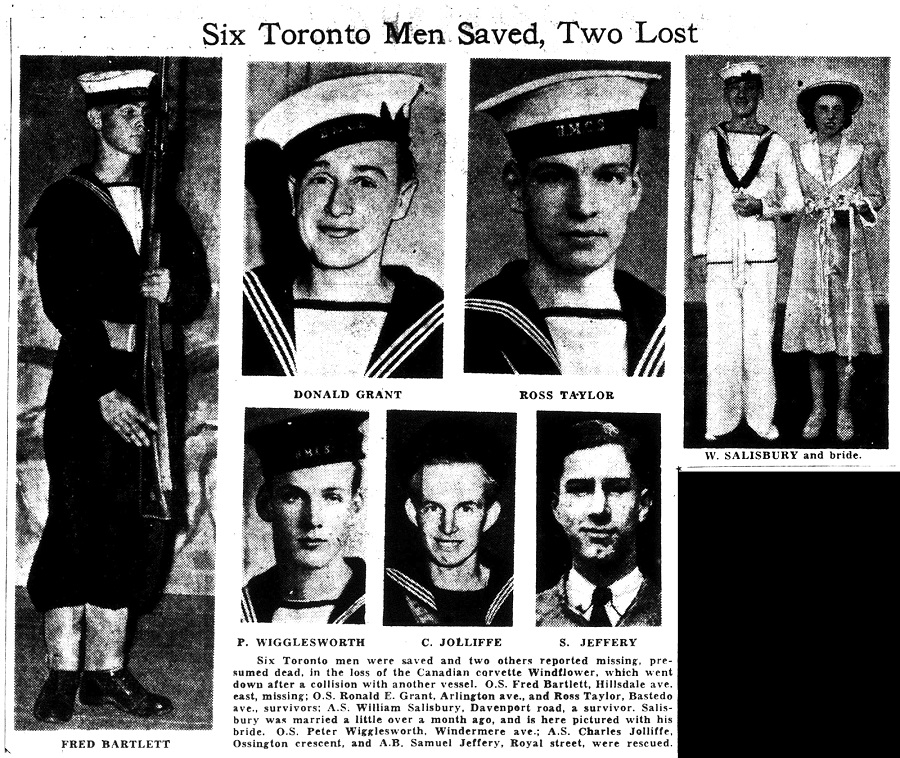 (FB04) Article on HMCS WINDFLOWER casualties and survivors
---
Second World War Casualty Index