They made the Ultimate Sacrifice
Murray Allan Cowan

Leading Stoker, 21586, RCN

Born: 01 Apr 1921, Rokeby, Saskatchewan

Died: 10 Feb 1942 at sea

Book of Remembrance
COWAN, Murray Allan, L/Sto, 21586, RCN, MPK - 10 Feb 1942, HMCS SPIKENARD - Son of Robert T. and Isabel G. Cowan, Churchbridge, Saskatchewan.
L/Stoker Cowan died when his ship, HMCS SPIKENARD, which was on convoy escort duty for convoy SC-67, was torpedoed and sunk by U-136 approx 465 nautical miles west of Malin Head, Ireland. There were only 8 survivors of her crew. She sank so quickly that the other escorts did not realized she had been sunk until the morning of 11 Feb 1942.
Leading Stoker Murray Allan Cowan was born at Rokeby, SK, on April 1, 1921, where he lived until he joined the Navy in April, 1939, at Esquimalt, BC. He was unmarried, and was survived by his parents. His mother passed away 01 Aug 1942.
Awards and Decorations: 1939-45 Star; Atlantic Star; CSVM and Clasp; War Medal 1939-45
Ships served in:
HMCS NADEN - Enlisted 24 Apr 1939 as a Sto 2c, RCN
HMCS ST LAURENT - Drafted to ST LAURENT 29 Jul 1939 as a Sto 2c, RCN
HMCS ASSINIBOINE - Drafted to ASSINIBOINE 23 Nov 1939 as a Sto 2c, RCN
* Rated Sto 1c 20 Mar 1940
* Rated A/L/Sto 01 Jun 1941
HMCS STADACONA - Drafted to STADACONA 15 Jul 1941 as an A/L/Sto, RCN
HMCS ST CROIX - Drafted to ST CROIX 25 Jul 1941 as a A/L/Sto, RCN
HMCS STADACONA - Drafted to STADACONA 15 Aug 1941 as an A/L/Sto, RCN
HMCS SPIKENARD - Drafted to SPIKENARD 29 Nov 1941 as an A/L/Sto, RCN
(MC01) Stoker 2c Murray Cowan
(MC02) Documents from the Service File of Murray Cowan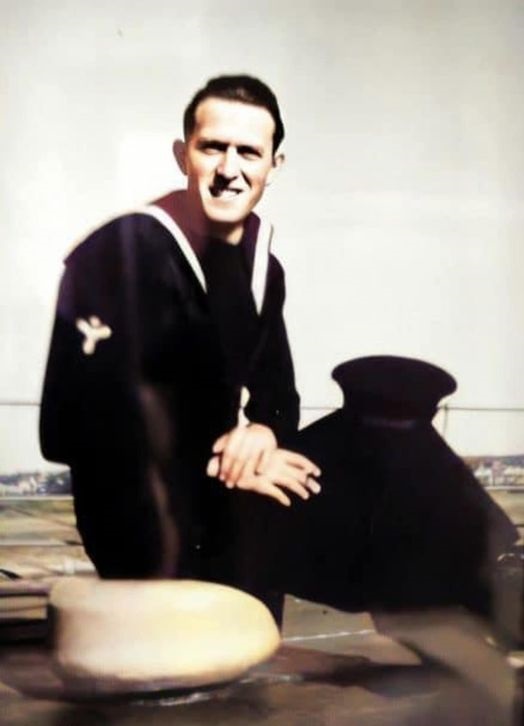 (MC03) Colourized photo of L/Sto Murray Cowan
| | |
| --- | --- |
| MC04 | MC05 |
(MC04-MC05) Articles on the death and memorial service of L/Stoker Murray Cowan
---
Second World War Casualty Index