In memory of those who have Crossed the Bar
Floyd Franklin Hawkins

Stoker 1st Class, RCNVR

Born: 03 Sep 1921, Beaver Harbour, Charlotte Co., New Brunswick

Died: 19 Feb 2007, Saint John, New Brunswick
HAWKINS, Floyd Franklin - Unexpectedly, at the Saint John Regional Hospital on February 19, 2007, Mr. Floyd Franklin Hawkins, husband of Kathleen (Flagg) Hawkins of Beaver Harbour, NB. Born in Beaver Harbour on September 3, 1921, he was a son of the late Arthur and Lena (Dickson) Hawkins. A loving husband, father, grandfather and brother he is survived by his loving wife Kay, three sons; Colin of Ottawa ON, D. Kevin (Kerrie) of Blacks Harbour NB and Daniel of Grand Manan NB, three daughters; Ruby (Bill) Scott of Halifax NS, Coralie (George) Losier of Saint John NB and Sally (Tony) Nabuurs of Beaver Harbour, one daughter in law; Darlene Hawkins of Pennfield, 11 grandchildren; Neil (Mary) Hawkins, Sean Hawkins, Katie (Dave) Valiquette, Suzanne Hawkins, Robert Scott, Andrea (Wayne) Tomason, Sarah English, Zachary and Stephanie Nabuurs, Lindsay and Sarah Hawkins, 8 great grandchildren; Tyler and Jonathan Hawkins, Spencer, D. Tyler and Lacey Hawkins, Kathleen and Joshua Thompson and Maria Valiquette, two sisters; Gladys Stewart and Lila Wright both of Sudbury ON, one brother; James (Florence) Hawkins of Beaver Harbour, several nieces, nephews and cousins. He was predeceased by two sons, Rodney and Derwyn and by one brother Malcolm.
Floyd was born a man of the sea and a Sea Captain for many years. Remembered fondly as skipper of the W.A. Moore. In his early years he worked in the fishery until he enlisted with the Royal Canadian Navy during the Second World War. The first ship he was assigned to was the HMS ACHATES which was sunk only ten days after he began his service off the coast of England. He then was assigned to the HMCS HAIDA full time, until the end of the war. After returning home to Beaver Harbour he again made his living on the Bay of Fundy, fishing Lobster and Ground Fish. He was also a dedicated Weir fisherman. Floyd was well known and well respected and an advocate for the Maritime Fisheries.
Ships served in:
HMS ACHATES - Survived the sinking of HMS ACHATES when she was sunk on 31 Dec 1942 in the Battle of the Barents Sea.
Historical note: The Battle of the Barents Sea - The German heavy cruiser Admiral Hipper, pocket battleship Lützow and six large destroyers had been ordered to attack and destroy the convoy. Despite being heavily outgunned the escort, under the command of Captain R. St. Vincent Sherbrooke, VC, beat off the attack and not one merchant vessel was lost. At 11:15, Achates was laying smoke to protect the convoy when she was hit by gunfire from Admiral Hipper, killing the commanding officer, Lt Cdr Johns, and forty crew. The First Lieutenant, Lt L. E. Peyton-Jones, took over command and, despite having sustained severe damage in the shelling, Achates continued her smoke screen operation. At 13:30 she went down 135 nautical miles (250 km; 155 mi) ESE of Bear Island. 113 seamen were lost and 81 were rescued, one of whom later died on the trawler Northern Gem which had come to the aid of Achates. In response, the light cruiser Sheffield damaged Admiral Hipper, and subsequently sank her escort, Z16 Friedrich Eckoldt.
---
Beaver Harbour icon fought for fisherman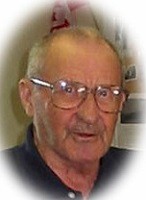 Saint John - In Beaver Harbour, he was a much-loved village icon; throughout Charlotte County, he was the go-to man for Bay of Fundy fisherman seeking fairness and justice in their disputes with the Federal Department of Fisheries and Oceans.
So, not surprisingly, news of Floyd Hawkins' death on Monday rolled across the country like the incoming tide.
At Smitty's Restaurant in Pennfield where he and his wife Kay were regulars and where he celebrated his 85th birthday last September, the owners offered "Floyd's Special" - hamburger, no bun, no condiments, home fries, and carrots, with a piece of Rossi's pie - to honour the memory of the kind, generous and spirited war vet, Legionnaire and sea captain.
Back at Randi's in Beaver Harbour, the third-generation family store where local fisherman gather to spin stories and argue politics, owner Randi Barry is finding it hard to imagine life without Hawkins.
"Floyd was an icon in this village," she says. "Floyd was one of the first customers in the morning and, some days, he was here two or three times a day. It's not going to be the same without him. If Floyd was here, there was always a lot of funny remarks. He always had lots of stories to tell, especially about his kids and grandchildren."
The energetic octogenarian was on the go right up to Feb. 16, when he fell and broke his hip at his home. He underwent emergency hip replacement surgery later that day, but died in hospital of heart failure just three days later.
Born in Beaver Harbour on Sept. 3, 1921, he was son of the late Arthur and Lena (Dickson) Hawkins.
He worked in the fishery before enlisting with the Royal Canadian Navy during the Second World War. He and his wife, Grand Manan native Kathleen (Kay) Flagg, married on Sept. 1, 1942, before he went overseas. His first ship, the HMCS Achates, was sunk off England only 10 days after he began his service. He was assigned to the HMCS Haida until hostilities ceased.
Back home, the man remembered as skipper of the W.A. Moore, again made his living fishing lobster and ground fish.
Of Floyd and Kay Hawkins' eight children, six - three sons, three daughters - survive him.
Son Colin, a senior account director in Ottawa, remembers his father as a hard-working and honest man who always made time for his kids. "He was one of those fathers who led by example," he says.
"He was of high moral character and gave of himself each and every day to anybody around him...If you needed help, he was there."
Eulogist and good friend Harry Clift says Hawkins fought hard to achieve "equity and fairness" and believed the feds were denying fisherman on the New Brunswick side of the Bay of Fundy.
"Floyd wouldn't back down from anyone," he says. "He stood tall. He asked and demanded answers to the hard questions."
SOURCE: New Brunswick Telegraph-Journal (Saint John, NB) (February 24, 2007).
TRANSCRIBER NOTES: Being from Charlotte County, especially Beaver Harbour, you knew Floyd Hawkins. He has been described as an "icon", but to me he was absolutely someone I looked up to and respected a great deal. On December 24th, 2005 I stopped at Floyd and Kay's home to present Floyd with a copy of the book "The Family of Zadock Hawkins" - my way of saying "thank-you" for his service in World War II. What was to be a short visit turned into several hours as Floyd started recalling his wartime experiences through stories and photographs. This time of year was always bittersweet for him as it held the most memories of that fateful day when "HMS Achates", on which he served for eleven days, was sunk in the Berents Sea off the coast of Russia. On that day he was 21 years old working as "Stoker" in the boiler room during the action. He remembers a shell exploding in the fresh water tank which left them standing in water up to their knees by the time they shut the boilers down. Floyd, being a traditional fisherman, was unable to swim but managed to get to the Northern Gem by paddling across on a piece of wood. While I had many memorable conversations with Floyd over the years that Christmas Eve is one I will carry with me always. Floyd was an ordinary and yet an extraordinary human being - a person who offered some of his life's most vital years in the service of his country, and who sacrificed his ambitions so others would not have to sacrifice theirs. So when he passed, the community grieved for it had lost a favorite son. He will truly be missed by all those who had the opportunity to know him. ~Chris~
Source: Rootsweb Parish of Pennfield, Floyd Hawkins
---