In memory of those who have Crossed the Bar
Phyllis Jean (Phyl) McArthur (née Forsyth)

WRCNS

Died: 2007, Calgary, Alberta
McARTHUR, Phyllis Jean (Phyl) (née FORSYTH) - Phyllis Jean McArthur (nee Forsyth), known as Phyl to her close friends and family, passed away peacefully and in her own style and grace at home with loved ones.
Phyl was a native Calgarian who grew up on 40th Avenue S.W. in Elbow Park. She was an active person as a young girl and throughout her life. In keeping with the Forsyth competitive spirit the family joined The Glencoe Club in the thirties and became her own member in 1954. She was also an active playing member at the Calgary Golf and Country Club joining in 1961 serving on the Executive of the Ladies Section. Phyl was also a member of the Ranchmen's Club and a past member of the Victoria Golf Club. Golf was clearly a passion of Phyllis's and she passed on a great swing to Barbara and Richard. In 1942 Phyllis joined the WRCNS (Womens Royal Canadian Naval Service) and was stationed in Halifax, N.S. and Esquimalt, BC. Barbara and Richard are proud and grateful Phyllis was a stay-at-home-mom which allowed her time to be a wife to Bill, fantastic cook, and devoted caregiver to her family. Phyl also found the time to volunteer for various organizations including the Canadian Cancer Society and The Junior League in which she could be seen high-kicking front and center in the annual Stirrup. Phyl participated fully in Theatre For Children, a volunteer theatre company that toured local elementary schools performing plays. Phyl was an Alumnus of the University of Victoria graduating mid-life with an Honours B.A. in History in Japanese Art. Phyl split her time between Calgary and Victoria where she had many friends who shared her devotion to golf, loyalty to the game of bridge, hiking tours to Europe and lots of laughs. She had a razor sharp mind for Math, crossword puzzles and tallying bridge points.
She is survived by daughter Barbara Chisholm, son Richard Chisholm and daughter-in-law Leslie, brother Retired Justice Gregory Forsyth and sister-in-law Nan; sisters-in-law Maxine Forsyth and Mayda Forsyth all of Calgary, the father of her children Dr. W.M. (Bill) Chisholm also of Calgary and many nieces and nephews. Phyllis was predeceased by her parents, Tom and Marjorie Forsyth; oldest brother Tom; and youngest brother David. Sadly Phyllis was also predeceased by her loving second husband, Gerry W. McArthur, to whom she was adoringly and unwaveringly devoted and was his complete companion.
A Memorial Service will be held at Christ Church Elbow Park (3602 – 8th Street S.W.) on Monday, February 26, 2007 at 1:00p.m. with the Rev. M. Ansley Tucker, Presider. The family wishes to thank Dr. Bill Hall, her physician; Pat Hall, RN; Jean; the members of Unit 46 at Foothills Medical Centre, Kathy, RN and Alice. All of those who knew Phyllis knew her as a gracious and elegant lady whose friends are numerous and diverse. (Calgary Herald 24 Feb 2007)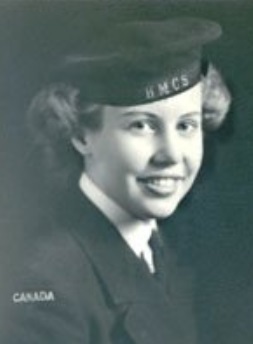 ---