In memory of those who have Crossed the Bar
Victor H. Mumford

Chief Petty Officer 2nd Class Cook, 51613-E

RCN / C.A.F. (Navy)

Born: 23 Dec 1926, Leslie, Saskatchewan

Died: 18 Apr 2022, Victoria, British Columbia
MUMFORD, Victor H. - was predeceased by wife Joyce, son Dale (Elizabeth), sister Gwen, stepdaughter Margaret (Ken) and second wife Isabella. He is survived by brother David and stepson Mike (Denyse). He is lovingly remembered by his grandchildren and great-grandchildren who will treasure many great memories of their kind and generous grandad. Vic joined the RCN in 1947, serving 25 years including service in Korea. Subsequently he worked at BC Gypsum for ten years. He was a devoted husband, father and grandfather; a true gentleman and a good friend to many. His health declined in recent years but he was well supported by friends and staff at The Wellesley and by the staff on B3 at Broadmead Lodge, who provided outstanding care in his final months. A celebration of life is to be held at Our Lady Star of the Sea, Belmont Park at 13:00 Wednesday, May 4, 2022. (Victoria times Colonist 30 Apr 2022)
Victor served as the Sergeant at Arms for the Korean Veterans Association.
Ships served in:
HMCS ATHABASKAN - Served in ATHABASKAN during the Korean War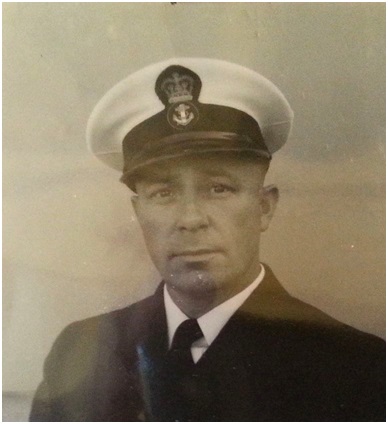 On the first of March 1947 I was sworn into the Royal Canadian Navy as an Ordinary Seaman Cook. That was the start of three months of basic training. Then a further three months of training on how to cook. The following years I served on ships, Ontario, Athabaskan, Comox, Fortune, Margaree, and Sussexvale. After two years on staff in Base Hochelaga in Quebec. On returning to the West Coast I became staff in Naden until my 25 years serving in the RCN came up. And I retired as a Chief Petty Officer 2nd Class on the 29th, Feb. 1972.
There were many good years and a few not so good times, but all in all I met a lot of good friends. There also many good memories of those days.
---