They made the Ultimate Sacrifice
Samuel Eugene Hansard

1st Lieutenant, U.S. Army Air Forces Service

338th Fighter Squadron, 55th Fighter Group

Born: 6 Dec 1919 Bartlesville, Washington Co., Oklahoma, USA

Died: 26 Aug 1944 at sea
1st Lt Hansard died during operations off the coast of France when his plane crashed into the Bay of Biscay.
Lt Samuel E. Hansard Killed Over Germany - First Lieutenant Samuel E. Hansard, son of Mr. and Mrs. Charles S. Hansard of Phillips, has been killed in action over Germany, according to a telegram received yesterday by his parents.
The wire read as follows: "The secretary of war desires me to express his deep regret that your son, First Lieut. Samuel E. Hansard, was killed in action over Germany on August 26. Letter follows. (Signed) "The Adjutant General."
The announcement of Lieutenant Hansard's death followed by less than a month a release that the 24-year-old Eighth AAF fighter pilot had been awarded the Distinguished Flying Cross for "extraordinary achievement in aerial flight over enemy occupied Continental Europe."
The Phillips youth had flown on at least four different types of aerial missions. Varying from high-altitude bombing to dive-bombing, high-altitude bomber escort to low-level strafing, his flights had called for extreme versatility and skill.
Lieutenant Hansard was a member of the veteran group commanded by Colonel T. Cromwell of Chicago, the first American unit to be over Berlin on a combat mission, and when killed in action he was wearing the Air Medal complete with three Oak Leaf Clusters and the D.F.C.
Hansard was employed by the Phillips Petroleum Co. before his entrance into the armed forces at Fort Bliss, Texas, in February, 1942. His brother, S/Sgt. John Edwin Hansard, is stationed at Amarillo Army Air Field.
(Published in Borger Daily Herald, Vol. 18 - No. 248, Borger, Texas, September 7, 1944, Page 1)
(SH01) The body of an American pilot, Lt S.E. Hansard, was recovered from the bay of Biscay after his plane crashed. Photographer: J. McFerran. From the collection Harry Swanson. Courtesy of Jason Belanger
(SH02) "American fighter pilot we picked up in Bay of Biscay after he had crashed. Poor chap was dead when we got to him.". From the collection of Robert (Bob) E. Pearson. Courtesy of Howard Grant
(SH03-SH05) Letter to Lt Hansard's mother from Cdr Arthur Layard, CO of HMCS SWANSEA on the death of her son and his burial at sea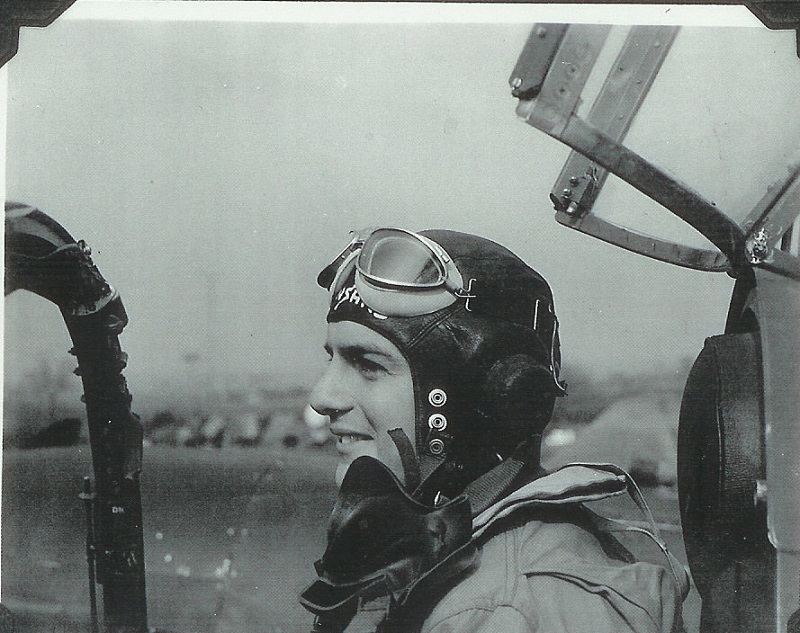 ---
Second World War Casualty Index