They made the Ultimate Sacrifice
John McBain Blyth

Ordinary Seaman Acting Submarine Detector, V9799, RCNVR

Born: 28 Feb 1923, Winnipeg, Manitoba

Died: 26 Mar 1941 at sea

Book of Remembrance
BLYTH, John McBain, OS, V9799, RCNVR, killed - 26 Mar 1941, HMCS OTTER - Son of Mr. and Mrs. J. S. Blyth, of Winnipeg.
Able Seaman Submarine Detector Blyth had served aboard HMCS Otter for two months. He entered the Winnipeg division, RCNVR, a year ago, at the age of 17, a privilege allowed to members of the Winnipeg Sea Cadets, in which he had trained for four years. Going to Halifax in September, he showed such keenness that he was allowed to take the three month course for able seaman and submarine detector, successfully qualifying in both, shortly after his 18th birthday. His hobby was building model airplanes and he was a member of the Model Aircraft League of Manitoba. He was also a speed skater, skating for the Grenada club for three years. He attended Somerset and Centennial schools. He is survived by his parents and a younger brother. His body has been recovered and will be shipped to Winnipeg. They will be given a funeral with full naval honors here next week, Commander E. T. C. Orde, officer commanding the Winnipeg division, RCNVR, announced.
He was buried in the Brookside Cemetery, Winnipeg, MB.
Ships served in:
WINNIPEG DIVISION RCNVR - Enlisted 10 Apr 1940. Commenced Active Service 08 Jul 1940
HMCS STADACONA - Drafted to STADACONA 30 Sep 1940 as an OS, RCNVR
HMCS OTTER - Drafted to OTTER 21 Jan 1941 as an OS, RCNVR
(JB01-JB02) Record of Service
(JB03) Report of Death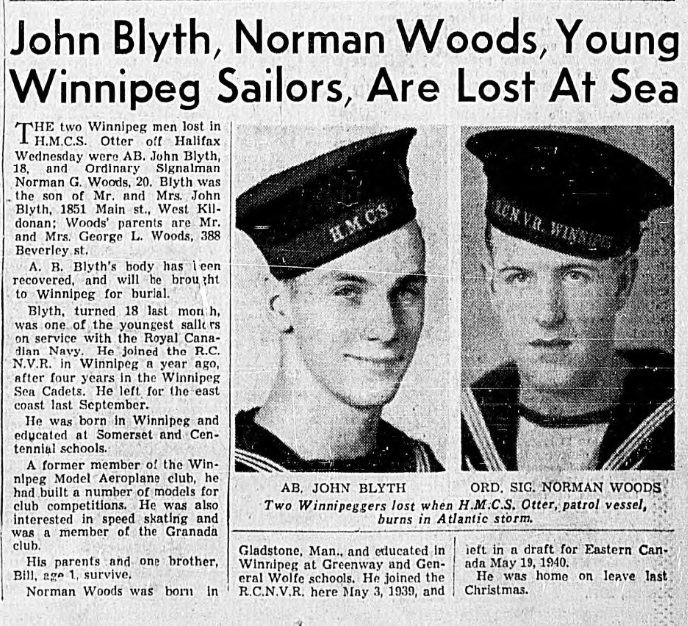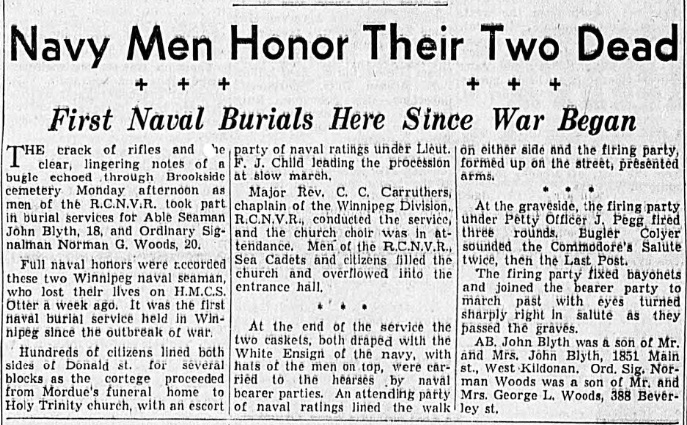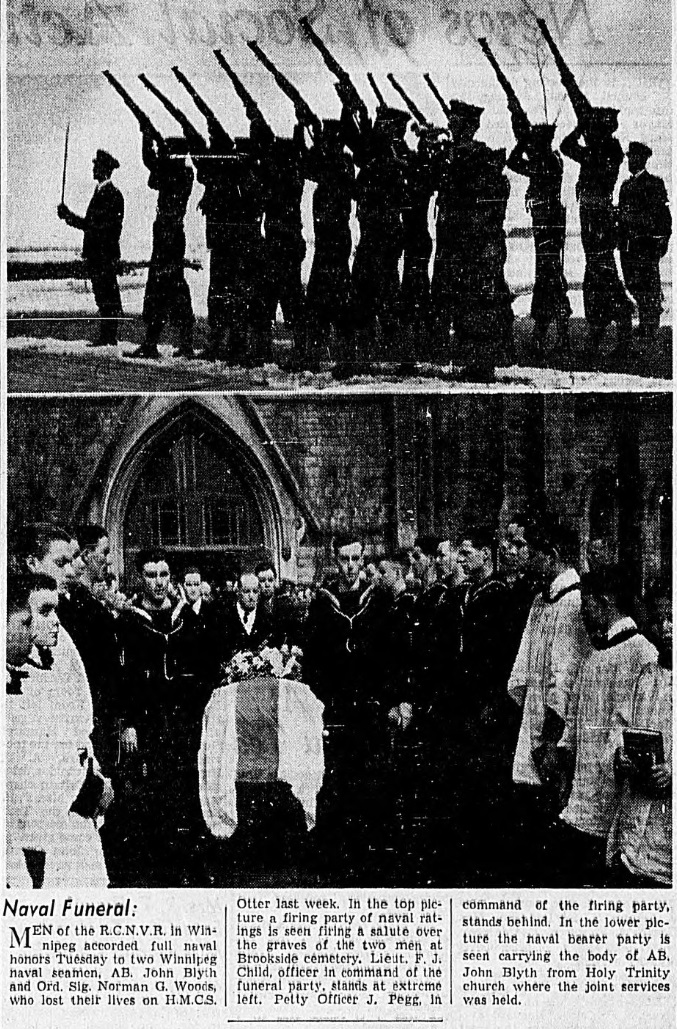 ---
Second World War Casualty Index