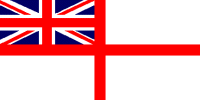 For Posterity's Sake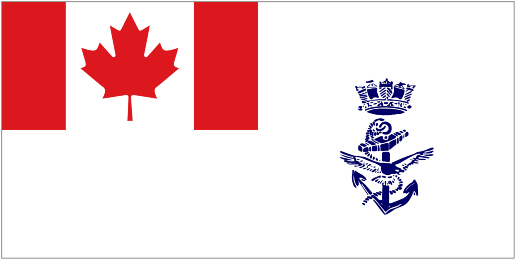 A Royal Canadian Navy Historical Project
They made the Ultimate Sacrifice
Daniel Everett Gillis, M.I.D.

Chief Motor Mechanic, A841, RCNR

Born: 29 Jul 1907, Glace Bay, Nova Scotia

Died: 26 Mar 1941 at sea

Book of Remembrance
GILLIS, Daniel Everett, Chief Motor Mechanic, A841, RCNR, killed - 26 Mar 1941, HMCS OTTER - son of Daniel and Mary Gillis, of Sydney, NS; husband of Viola Georgina Gillis, of Halifax, NS.
Daniel Edward Gillis of Halifax, Cape Breton-born Chief Motor Mechanic, lost with 18 others in the HMCS Otter tragedy, was a member of the pre-war R.C.M.P. marine section before he was transferred to the Royal Canadian Navy.
A Native of Glace Bay, the 33-year-old father of six children ranging in age from one month to nine years, had served with the R.C.M.P. at both Halifax and Charlottetown and when war came he moved from the island to Halifax to make his permanent home.
Hi Widow, the former Viola Lovell of North Sydney, and his family reside at 3 Linden Street, Halifax. The children are: Wendell, 9; Elva, 7; Joan, 5; Donald, 3;Shirley, 22 months; and John, one month. The navyman`s parents, Mr. and Mrs. Dan Gillis, reside at Reserve.
Three sisters and two brothers also survive. They are: Mrs. Lewis Sommers, 14 Pine Street, Dartmouth; Mrs. James Diamond, Detroit; Mrs. Alex. MacLean, Strathlorne, Inverness County; Michael, with the R.C.M.P. at Fox Valley, Sask.; and Andrew, in Reserve.
---
Citation for Mentioned in Despatches:
Mentioned in Despatches (Postumously). Awarded as per London Gazette of 04 Nov 1941.
"For gallantry and devotion to duty when HMCS OTTER was lost."
---
Ships served in:
HMCS STADACONA - Enlisted 21 Sep 1938 as a MM. Rated Chief MM 22 Sep 1939
HMCS ADVERSUS - Served in ADVERSUS 30 Sep 1939 - 06 Feb 1940 as a Chief MM, RCNR
HDPC D15 - Served in D15 - 07 Feb 1940 - 08 Feb 1940 as a Chief MM, RCNR
HMCS STADACONA - Drafted to STADACONA 09 Feb 1940 as a Chief MM, RCNR
HMCS OTTER - Drafted to OTTER 21 Jun 1940 as a Chief MM, RCNR
(DG01) Chief MM Gillis
(DG02-DG03) Certificate of Service
(DG04) Record of Service page 2 showing 2 day draft to D15
(DG05) Report of Death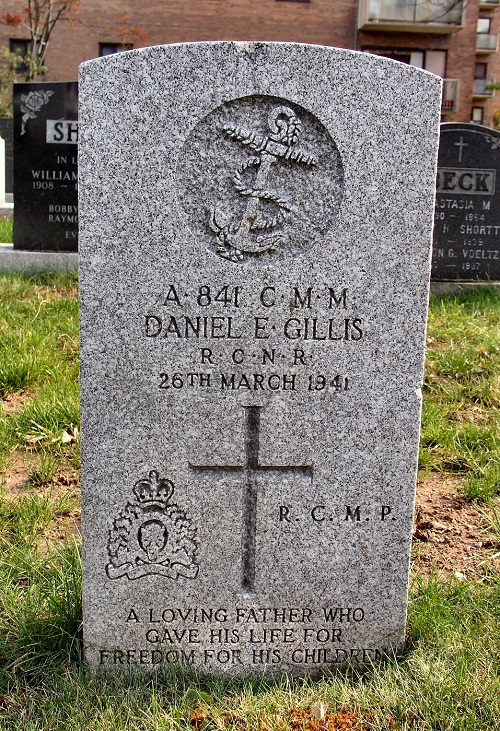 (DG06) Headstone of Chief MM Gillis in the Mount Olivet Cemetery, Halifax, NS
---
Second World War Casualty Index