---
HMCS BAYFIELD J08
Bangor Class Minesweeper
---
HMCS Bayfield's

gunshield art

HMCS BAYFIELD J08
Laid down: 30 Dec 1940

Launched: 26 May 1941

Transferred to the RCN:

Commissioned: 26 Feb 1942

Paid off: 24 Sep 1945

Fate: Broken up in 1948
Named for the village of Bayfield, N.S., she was built at Vancouver for the RN but transferred to the RCN for manning, and commissioned on 26 Feb 1942. After working up, BAYFIELD joined Esquimalt Force in May 1942 but was transferred to Prince Rupert Force in Nov 1942, returning to Esquimalt in Mar 1943, for re-assignment to the east coast. She left Esquimalt on 18 Mar 1943, arriving at Halifax on 30 Apr 1943 and, after a major refit at Baltimore, Md., joined Halifax force until ordered to the U.K. for invasion duties.
On 18 Feb 1944, with GEORGIAN, MULGRAVE and THUNDER, she left Halifax for Plymouth via the Azores, arriving on 07 Mar 1944. Allocated to the 31st Minesweeping Flotilla on 07 Mar 1944, her CO, Lt, Pierce was the SO of the flotilla. She was present on D-Day, and she remained with Plymouth Command until paid off on 24 Sep 1945. When departing for Normandy to sweep the channel for D-Day, BAYFIELD suffered minor damage to her bow when WASAGA, moving astern, hit her. The BAYFIELD shored it up with bedding and lumber and put to sea to complete the mission.
BAYFIELD was returned to the RN, she was placed in reserve at Sheerness until 1948, when she was broken up at Gateshead.
---
Photos and Documents Ship's company photos The Ship's Bell
The Thirty-First Minesweeping Flotilla
---
Commanding Officers
Lt Douglas Wharrie Main, RCNR - 26 Feb 1942 - 03 Nov 1942

Lt A.H. Gosse, RCNR - 04 Nov 1942 - 31 Dec 1942

Lt Douglas Wharrie Main, RCNR - 01 Jan 1943 - 19 Jan 1944

Lt Stanley Pierce, RCNR - 20 Jan 1944 - 15 Oct 1944

Lt J.C.K. McNaught, RCNVR - 16 Oct 1944 - 22 Dec 1944

Lt F.A. Cunningham, RCNVR - 23 Dec 1944 - 01 Sep 1945

Lt J.G. Kingsmill, RCNVR - 02 Sep 1945 - 24 Sep 1945
---
Captain for the day
Captain for the day is a tradition in the RCN where during the ship's Christmas celebrations, the Commanding Officer changes places with the youngest member of the ship's company.
Clayton, Sto 1c - 1944

---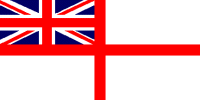 In memory of those who have crossed the bar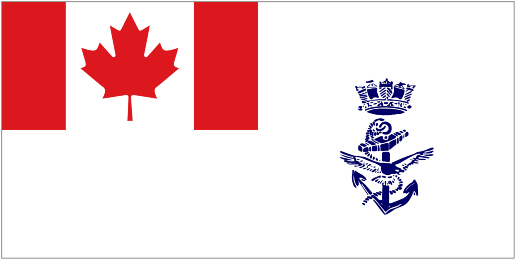 They shall not be forgotten
---
Former Crew Members
Aitchison, R

Arter, Donald McKay, A/Wt (E), RCNR - 18 May 1943

Berube, Joseph Benoit Aurele, Lt, RCNVR - 25 Jun 1943


Brochu, A., Sto 1c, RCNVR - Aug 1944

Buckley, J.

Burgess, Gerald Francis, Ch/Skpr, RCNR - 01 Feb 1944

Capper, John Alexander, SLt, RCNVR - 12 Jul 1943

Clayton, Sto 1c - 1944 - 1945

Dodds, H., AB, RCNVR - Aug 1944

Gregoire, M., Cox'n

Grundy, Harry Thomas, SLt, RCNVR - 26 Feb 1942


Gundry-White, F., L/Tel, RCNVR - Aug 1944


Hamilton, G., Sig, RCNVR - Aug 1944

Heyes, Frederick Anthony, DSC, War/Mech, RN - 14 Feb 1942 / Wt/Mech - 26 Feb 1942

Higgins, (??), Seaman

Holder, Gordon Githrier Keith, Lt, RCNVR - 26 Feb 42


Iannone, L., AB, RCNVR - Aug 1944

Mahoney, Richard Alexander, Lt, RCNVR - 18 Feb 1944

Maynard, Murray Renoug, LT(E), RCNVR - 28 Jan 1944

McKee, Walter Albert, SLt, RCNVR - 09 May 1942


Nazar, F., Sto 1c, RCNVR - Aug 1944

Ostennud, Ossie

Patterson, Henry Winthrop, SLt, RCNVR - 27 Apr 1942

Plasky, Mike, Seaman

Rikstad, C., LS, RCNVR - Aug 1944

Rimmer, D., L/S.A., RCNVR - Aug 1944

Robitaille, Jean Paul, SLt, RCNVR - 26 Feb 1942

Rose, E., Seaman

Rowsell, B., Seaman


Ruyman, A., Tel, RCNVR - Aug 1944

Saunders, G. Seaman

Sanderson, Adrian Bruce, Lt, RCNVR - 31 Jul 1942

Schultz, B., Seaman


Scott, A., CERA, RCNVR - Aug 1944

Scott, David Mahood, Lt, RCNVR - 18 May 1943

Thorpe, Jack


Tonnellier, S., Sig, RCNVR - Aug 1944

Wahl, M., Seaman

Walker, W.

Whitaker, Terry, AB

Wilson, B.


Wilson, R., OS, RCNVR - Aug 1944

Wozny, A.


Yasek, F., LS, RCNVR - Aug 1944
---
Photos and Documents
HMCS Bayfield J08

From the collection of William George Clark

Courtesy of Suzanne Clark

HMCS Bayfield J08 in the English Channel

From the collection of William George Clark

Courtesy of Suzanne Clark

HMCS Bayfield J08 in the English Channel

From the collection of William George Clark

Courtesy of Suzanne Clark

HMCS Bayfield J08 in the English Channel

From the collection of John Thomas, DSM

Courtesy of Rick Thomas

At work on HMCS Bayfield J08

From the collection of William George Clark

Courtesy of Suzanne Clark

HMCS Bayfield J08 - aft looking forward

From the collection of William George Clark

Courtesy of Suzanne Clark

AB Wilson in front of gun mount on HMCS Bayfield J08

Note the "Little Joe" gunshield art

From the collection of William George Clark

Courtesy of Suzanne Clark

AB Terry Whitaker in front of gun mount on HMCS Bayfield J08

Note the "Little Joe" gunshield art

From the collection of William George Clark

Courtesy of Suzanne Clark

HMCS Bayfield J08 off the French coast

From the collection of William George Clark

Courtesy of Suzanne Clark

Heavy seas wash over the depth charge throwers on HMCS Bayfield J08

From the collection of William George Clark

Courtesy of Suzanne Clark

Looking aft from the crowsnest on HMCS Bayfield J08

From the collection of William George Clark

Courtesy of Suzanne Clark

Depth charge from HMCS Bayfield J08 exploding

From the collection of William George Clark

Courtesy of Suzanne Clark

Radio shack on HMCS Bayfield J08

From the collection of William George Clark

Courtesy of Suzanne Clark

Photos of other ships taken from HMCS Bayfield J08

Left to right: (1) Troopship Queen Elizabeth (2) HMS Hart at Plymouth (3) HMS Plucky (4) HMS Queen of Thanet (5) USN battleship in the Mediterranean (6) HMCS Iroquois at Plymouth, Dec 1944 (7) Canadian Minesweepers at Plymouth, Jan 1945 (8) HMS Revenge at Plymouth, Jan 1945

From the collection of William George Clark

Courtesy of Suzanne Clark

The Azores as seen from HMCS Bayfield J08, Nov 1944

From the collection of William George Clark

Courtesy of Suzanne Clark

Sailors (and one WREN) on HMCS Bayfield J08, Christmas Day 1944

Captain for the Day - Sto 1c Clayton, HMCS Bayfield J08, Christmas Day 1944

Men of Minesweepers Feel Lucky to Be Alive

Newspaper article from the Saskatoon Star-Phoenix, Monday, 14 Aug 1944

From the collection Clifford Isaac

Courtesy of Laureen Duerksen

Lt. Cunningham's thank you letter to the Bayfield's crew for his departing gift and their friendship

From the collection Clifford Isaac

Courtesy of Laureen Duerksen

HMCS Bayfield Christmas card

From the collection Clifford Isaac

Courtesy of Laureen Duerksen

Unknown HMCS Bayfield crew member

From the collection Clifford Isaac

Courtesy of Laureen Duerksen

Unknown HMCS Bayfield crew member

From the collection Clifford Isaac

Courtesy of Laureen Duerksen

"Navy Buddies"

Unknown HMCS Bayfield crew members

From the collection Clifford Isaac

Courtesy of Laureen Duerksen

A few shipmates on HMCS Bayfield

(L-R) G. Saunders, Montreal; M. Gregoire (Cox'n), Niagara Falls; Heiffer, Moncton, NB; M. Plasky, Ft Williams, Ont

Note the artwork on the front of the gun shield

From the collection of James Hogan

Courtesy of Eileen St. Coeur

Webmaster's Note: Heiffer's surname is actually Heffer

Blue Watch

Seamen Mike Plasky and Ossie Ostennud on HMCS Bayfield

From the collection of James Hogan

Courtesy of Eileen St. Coeur

Seaman Ossie Ostennud

From the collection of James Hogan

Courtesy of Eileen St. Coeur

Sailors on HMCS Bayfield

Back row (L-R) R. Aitchison, Toronto, Ont; E. Rose, Sault Ste Marie; A. Wozny, Vancouver; B. Wilson, Saskatoon; J. Buckley, Toronto

Front row (L-R) W. Walker, St. John, NB, M. Gregoire, Niagara Falls; G. Saunders, Montreal

From the collection of James Hogan

Courtesy of Eileen St. Coeur

James Hogan on HMCS Bayfield

From the collection of James Hogan

Courtesy of Eileen St. Coeur

Webmaster's note: not sure what is happening in this photo, charged fire hose, coils of rope and boxes laying about. Its enough to send the buffer into a fit of rage.

Sailors on HMCS Bayfield (all seamen!)

Back row (L-R) B. Schultz, Chalk River, BC; Higgins, Vancouver, BC; G. Saunders, Montreal; E. Rose, Sault St. Marie; M. Wahl, Whitehorse, Yukon

Front row (L-R) M. Gregoire, Niagara Falls; B. Rowsell, Harrington Harbour, Quebec

From the collection of James Hogan

Courtesy of Eileen St. Coeur

Mike Plasky, B. J. Buckley, James Hogan on HMCS Bayfield

From the collection of James Hogan

Courtesy of Eileen St. Coeur

HMCS Bayfield J08

From the collection Clifford Isaac

Courtesy of Laureen Duerksen

Unknown sailor with mascot on HMCS Bayfield J08

From the collection of Jim Yeldon

Courtesy of Kyle Scott

Unknown sailor on HMCS Bayfield J08

From the collection of John Thomas, DSM

Courtesy of Rick Thomas
---