---
HMCS LAURIER S09 / Z34
---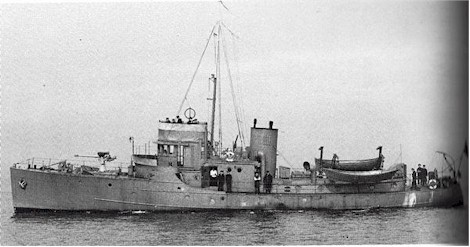 HMCS Laurier, Aug 1940
Source: The Ships of Canada's Naval Forces 1910-1981 by Ken Macpherson and John Burgess
Built: 1936

Commissioned: 09 Jul 1939

Paid off: 25 Mar 1946

Returned to RCMP: 1946

Transferred to Department of Fisheries: 1946

Fate: Sold in 1984. Sat at anchor for several yeas as a derelict vessel. Broken up at Ladysmith, BC in Oct-Dec 2016.
Laurier and her sister MacDonald were built by Morton Engineering and Dry Dock Co. Ltd, Quebec. Launched there on 20 Aug 1936 she was assigned for use to the RCMP. Transferred to the RCN, she was commissioned on 09 Jul 1939 at Halifax for local A/S duties, and occasionally served as escort to the Sydney sections of Halifax convoys (SHX). By 1943 she was a member of the Sydney Force, based at Mulgrave, N.S., for examination and patrol duty in the Gut of Canso. In Feb 1944 Laurier returned to Halifax Local Defence Force, but rejoined Sydney Force in Sep 1944. Paid off on 25 Mar 1946, she was returned to the RCMP. Transferred to the Department of Fisheries, she was re-named Fisheries Patrol Vessel Laurier. On 19 Jul 1946, she departed Halifax for Victoria, BC; arriving there on 09 Sep 1946. As with her sister, her wheelhouse was replaced in 1949. Taken out of service in the early 1980s, she was sold in 1984 and re-named Laurier II. For several years, the Laurier was seen at anchor at Deep Bay Harbour, BC as a derelict vessel. In Oct 2016, she was towed alongside Ladysmith, BC, where she was broken up.
---
Photos and Documents Ship's company photos
---
Commanding Officers
Lt Robert Auburn Stewart MacNeil, RCNR - 12 Apr 1940 - 10 Apr 1941

Skpr/Lt Dexter Elisha Freeman, RCNR - 11 Apr 1941 - 30 Jun 1945

Skpr/Lt John Watson Garland Ascah, RCNR - 01 Jul 1945 - 04 Nov 1945

Skpr/Lt A. Smith, RCNR - 03 Dec 1945 - 31 Jan 1946

Skpr/Lt Norman Howard Pentz, RCNR - 01 Feb 1946 - 25 Mar 1946

Ship's Master L. Sheppard (Fisheries Vessel)
---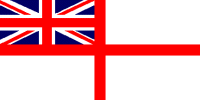 In memory of those who have crossed the bar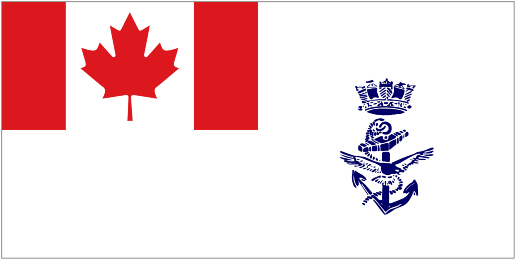 They shall not be forgotten
---
Former Crew Members
Adams, Theron Chalmers, Slt, RCNVR - 02 May 1942

Backman, Aubrey Leon, Skpr, RCNR - 28 Mar 1940

Burnett, James Evelyn, Slt, RCNVR - 07 Apr 1941

Gilding, Charles Walter, A/Lt, RCNR - 01 Jun 1940

Hayden, Reginald Campion, Slt, RCNVR - 28 Apr 1941

Henderson, Hugh Larratt, A/Slt, RCNVR - 04 May 1940

Schlemm, Alexander Gardiner, Lt, RCNVR - 26 Jan 1943

Stevenson, Richard Henry, Slt, RCNVR - 23 Jun 1942 / 25 Jun 1942
---
Photos and Documents
The launching of Laurier and Macdonald in 1936

Courtesy of Rod McNairnay

RCMP vessel Laurier travelling at 16 knots

Source: RCMP Historical Photographs

HMCS Laurier's side party at work circa 1944-45

Lloyd Gable hidden at read of the boat

From the collection of Lloyd Gable

Courtesy of Ron Gable

Crew members of HMCS Laurier circa 1944-45

Lloyd Gable is 3rd from left

From the collection of Lloyd Gable

Courtesy of Ron Gable

Crew members of HMCS Laurier ashore in Mulgrave - circa 1944-45

Lloyd Gable rear row, 2nd from left

From the collection of Lloyd Gable

Courtesy of Ron Gable

Lloyd Gable practicing semaphore

From the collection of Lloyd Gable

Courtesy of Ron Gable

Fo'c's'le of HMCS Laurier circa 1944-45

From the collection of Lloyd Gable

Courtesy of Ron Gable

HMCS Laurier going through some pack ice circa 1944-45

From the collection of Lloyd Gable

Courtesy of Ron Gable

HMCS Laurier - photo possibly taken from HMCS Norsal somewhere in BC

From the collection of LCdr Douglas J. Ford

Courtesy of Jay Ford

FPC Laurier

Courtesy of Rod McNairnay

Laurier, alongside Vancouver Immigration dock circa 1965

Courtesy of Rod McNairnay

FPC Laurier, Victoria, BC

Courtesy of Rod McNairnay

---

The Laurier afloat just offshore from the Vancouver Island University shellfish research centre in Deep Bay

Source: ShipSpotting.com

Courtesy of Dirk Septer

© Dirk Septer 2015

The Canadian Coast Guard boarded and inspected the former HMCS Laurier at Deep Bay Harbour, BC on 14 Oct 2015 after she was reported to be listing. A forward hatch had been left open allowing in water from heavy rains.

Courtesy of Brian Kingzett

Photographer/© Brian Kingzett 2015

The End

The Laurier at Ladysmith, BC, 09 Oct 2016, just prior to being broken up

Photographer: Brian Heesterman

Courtesy of Rod McNairnay

After having sat as a derelict vessel for years at Deep Bay Harbour, BC, the Laurier is seen here, alongside Ladysmith, BC, being broken up.

Courtesy of Rod McNairnay
---
HOME PAGE
SHIP INDEX
CONTACT