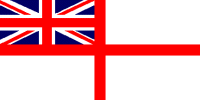 For Posterity's Sake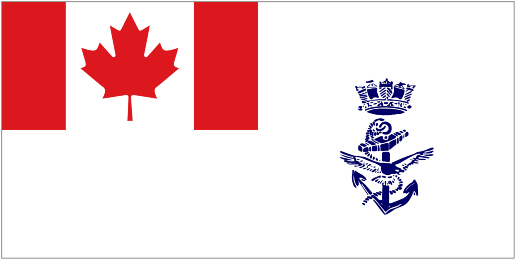 A Royal Canadian Navy Historical Project
HMCS VICTORIA SSK 876
EXPECT NO WARNING

HMCS Victoria 876

DND/RCN photo
Laid down: 12 Aug 1987

Launched: 14 Nov 1989

Commissioned: 20 Jul 1991

Paid off: 06 Apr 1994

Acquired by RCN: 1998

Commissioned: 02 Dec 2000

Paid off:
The former HMS Unseen was laid up by the Royal Navy in Jun 1994. She was accepted by Canada and named Victoria on 06 Oct 2000 at Barrow-in-Furness. The submarine departed England 09 Oct 2000 and travelled to Halifax submerged for the most part, arriving on 23 Oct 2000, and was commissioned on 02 Dec 2000. Upon completion of a refit to Canadian standards, Victoria conducted a coastal transfer to Esquimalt, sailing from Halifax on 29 Jun 2003 and arriving in Esquimalt on 24 Aug 2003. She engaged in various trials and training exercises before entering an Extended Docking Work Period (EDWP) in the Fleet Maintenance Facility Cape Breton on 27 Jun 2005. As the lead EDWP for the class, this process took longer than anticipated, and it was 05 Dec 2011 before Victoria proceeded to sea under her own power. Victoria was declared fully operational following weapons certification in Mar 2012, and soon thereafter became the first RCN submarine to fire a warshot Mk 48 heavyweight torpedo, sinking the ex-USNS Concord on 17 Jul 2012 during EX RIMPAC near Hawaii. Victoria has since participated in various international exercises, which in 2013 included exercising with Special Forces and conducting the third Victoria-class submarine deployment as part of OP CARIBBE.
Photos and Documents Naming Ceremony Welcoming Ceremony Commissioning book
Commanding Officers

Cdr W.A. Woodburn - 06 Oct 2000 - 21 Sep 2001

LCdr S. McVicar - 21 Sep 2001 - 16 Jul 2004

LCdr L. Cassivi - 16 Jul 2004 - 13 Jan 2005

LCdr J.A. Clarke - 13 Jan 2005 - 24 Aug 2005

LCdr T.A. Paterson, E.O. (OIC) - 24 Aug 2005 - 14 Aug 2006

LCdr C.J. Ellis - 14 Aug 2006 - 02 Apr 2007

LCdr R.G. Fortin (OIC) - 02 Apr 2007 - 04 Sep 2008

LCdr P.V. Sutherland (OIC) - 04 Sep 2008 - 30 Jun 2009

Cdr C.J. Ellis - 30 Jun 2009 - 05 Jul 2013

Cdr A.P.A. Kooiman - 05 Jul 2013 -
In memory of those who have crossed the bar

They shall not be forgotten

A-B

____-2012

C-D

____-2018

K-L

1953-2015

Part of initial crew that manned Victoria prior to commissioning for transit to Halifax.

M-N

1973-2013
Former Crew Members

(IC) = Initial crew who manned Victoria at Barrow-in-Furness 06 Oct 2000 for her transit to Halifax.

Bergeron, MS (IC)


Bidnost, MS (IC)


Biss, PO2 (IC)


Blodgett, LS (IC)


Bowhey, PO1 (IC)


Brake, Lt(N) (IC)


Burke, LS (IC)


Campbell, LS (IC)


Clahane, CPO2 (IC)


Courschene, LS (IC)


DeGaust, PO1 (IC)


Drainville, LS (IC)

Fellows, PO2 (IC)


Feltham, Lt(N) (IC)


Ferriera, MS (IC)


Fleury, PO1 (IC)


Foote, PO2 (IC)

Forrest, LS (IC)

Gagnon, Cpl (IC)

Gagnon, CPO1 (IC)

Gallagher, Jean, P2CK - 2002 - 2006


Girard, PO2 (IC)


Hagan, PO1 (IC)


Hale, MS (IC)

Hall, CPO2 (IC)


Halonquist, PO1 (IC)

Kavanagh, LCdr (IC)


Kays, Lt(N) (IC)


LaPrade, PO2 (IC)

Leonard, LS (IC)


Longmire, LS (IC)


MacDonald, PO1 (IC)


Madgett, PO2 (IC)


Marr, Lt(N) (IC)


Martel, LS (IC)


McCall, Lt(N) (IC)


Moulton, MS (IC)

Murray, LS (IC)

Murray, LS (IC)

O'Connell, MS (IC)


O'Neil, LS (IC)


Osmond, LS (IC)


Patry, MS (IC)


Pike, CPO2 (IC)


Rideout, MS (IC)


Robinson, Lt(N) (IC)


Sheppard, LS (IC)


Simmons, AB (IC)


Straty, LS (IC)


Tolson, MS (IC)


VanSickle, PO1 (IC)


Vossen, PO2 (IC)


Watts, PO2 (IC)


Whaley, LS (IC)

White, MS (IC)


Whitten, LS (IC)

Wigger, PO2 (IC)


Willmore, MS (IC)
Photos and Documents
HMCS Victoria 876 - Welcome Aboard Booklet

Courtesy of Brian Lapierre

HMCS Victoria 876 arrives at the Pacific Northwest Region Bangor Complex, 1 October 2004, to conduct ranging operations with the Naval Undersea Warfare Center, Keyport, Dabob Bay Range Facility.

USN Photo