---
HMCS WINDSOR 877
Victoria Class Submarine
---
| | | |
| --- | --- | --- |
| SILENT PRIDE | HMCS WINDSOR leaving Faslane, Scotland for Halifax, Nova Scotia | |
Laid down: 13 Mar 1989

Launched: 16 Apr 1992

Commissioned: 25 Jun 1993

Paid off: 16 Oct 1994

Acquired by the RCN: 06 Aug 2001

Commissioned: 04 Oct 2003

Paid off:
The former HMS UNICORN was laid up by the Royal Navy in Oct 1994. She was accepted by Canada and named WINDSOR on 05 Jul 2001, and sailed from Faslane on 08 Oct 2001 to arrive in Halifax on 19 Oct 2001. Her training program in 2002 was interrupted on 28 Mar 2002 by what proved to be a minor flooding while submerged, but the extent of required repairs led to the decision to begin her conversion to Canadian standards Work Period early. During the course of this refit she was commissioned in Halifax on 04 Oct 2003. She returned to sea on 05 Apr 2004, and for the remainder of the year conducted trials and training exercises. In Jun 2005 WINDSOR commenced the first operational cycle for her class, lasting through Dec 2006. In this period she participated in a number of international exercises, including the successful tracking of a United States Navy nuclear-powered attack submarine and assisting in the work-ups of a USN carrier battle group. In Canadian waters, WINDSOR participated in the first-ever parachute rendezvous at sea practiced with Canada's Patrol Pathfinders (Canadian Army paratroopers), and also conducted several sovereignty patrols off the east coast for intelligence-gathering, surveillance and reconnaissance. WINDSOR entered an Extended Docking Work Period (EDWP) at the Fleet Maintenance Facility Cape Scott in Halifax on 15 Jan 2007, which was completed on 30 Nov 2012. In the ensuing operational cycle, WINDSOR has spent a total of 174 days at sea before being docked in Mar 2014 to repair a defective diesel generator.
---
Photos and Documents Ship's Company Photos Ship's Books and Booklets
---
Commanding Officers
Cdr S.A. Virgin - 30 Mar 1999 - 01 May 2001

LCdr A.R. Wamback - 01 May 2001 - 08 Jul 2003

Cdr D. Mulholland - 08 Jul 2003 - 12 Aug 2005

LCdr L. Cassivi - 12 Aug 2005 - 24 Aug 2006

LCdr C.J. Ellis - 24 Aug 2006 - 22 Dec 2006

LCdr A.W. MacKenzie (OIC) - 22 Dec 2006 - 01 Mar 2007

LCdr A.P.A. Kooiman (OIC) - 01 Mar 2007 - 06 Jul 2010

Lt (N) M.J. Folmer (OIC) - 06 Jul 2009 - 04 Jan 2010

LCdr A.W. MacKenzie (OIC) - 04 Jan 2010 - 06 May 2011

LCdr A.W. Mackenzie - 06 May 2011 -
---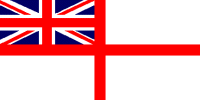 In memory of those who have crossed the bar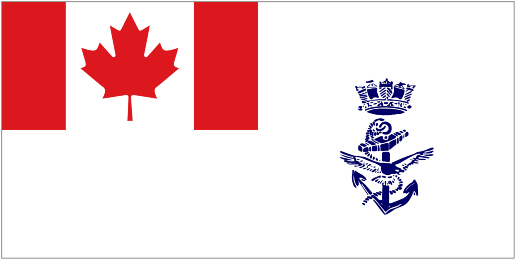 They shall not be forgotten
---
Ship's Books and Booklets
---
Photos and Documents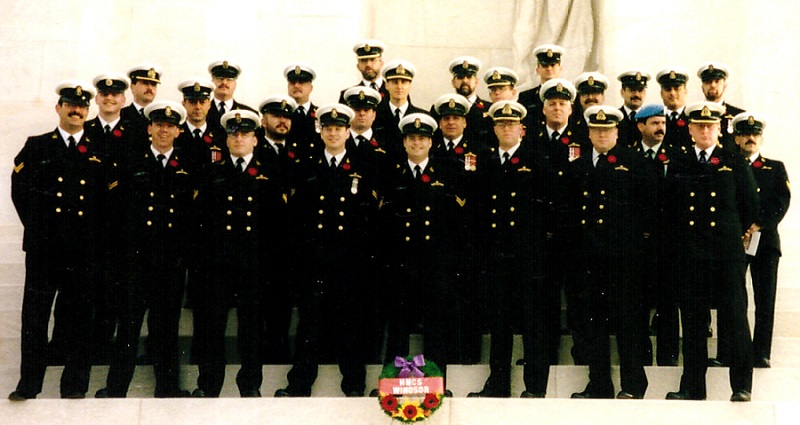 In November 1999 while the future crew of HMCS WINDSOR and Squadron Staff were in the UK during the Victoria Acquisition program some of the crew of HMCS WINDSOR and staff paid a visit to the Vimy Memorial at Vimy Ridge on 11 Nov 1999
(Click on the above photo to view the full image)
Click here to view the photo with numbers for identification
(1) Blaine Mayo (2) Trevor Draves (3) Sylvain Pleau (4) Dan Arnold (5) Joe McDonald (6) Mike Spearman (7) Ken Stagg (8) Dan Murphy (9) Unknown (10) Scott Whelan (11) Rob Strickland (12) Stephen Langille (13) Tony Palmer (14) Ian Hughes (15) Mike Hughes (16) Jeff Landreau (17) Chris McLaughlin (18) Peter Weis (19) Brian Smith (20) McLean (21) Mike MacDonald (22) Ed Loveless (23) Tim Paterson (24) Allan Snelgrove (25) Henri Duchaine (26) Unknown (27) Pat Jacobs (28) Ed Forrestall
Courtesy of Brian Lapierre
---
---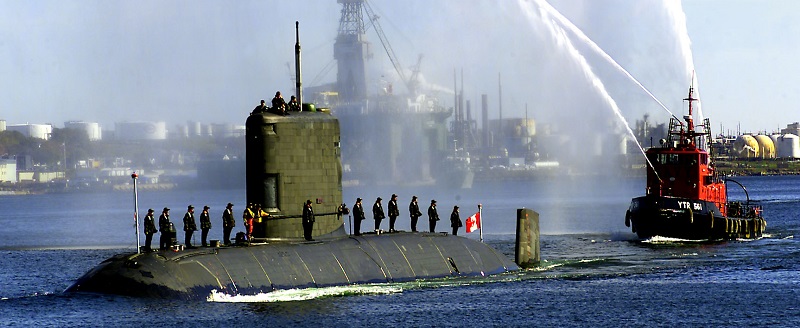 HMCS WINDSOR arrives in Halifax for the 1st time on 19 Oct 2001
Click on the above photo to view a PDF file of the arrival photos
Photos by DND and SAOC(E)
Courtesy of Brian Lapierre
---
HMCS WINDSOR 877 returns to Halifax from Exercise Dynamic Mongoose 2016, a NATO anti-submarine warfare exercise in the Norwegian Sea - 09 Aug 2016
DND / RCN photos
---
HMCS WINDSOR exiting the Synchrolift Shed and being floated up on completion of her refit on 07 Aug 2020
DND / RCN photos
Courtesy of Brian Lapierre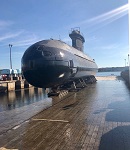 HMCS WINDSOR is readied for undocking from the syncrolift in Halifax - 07 Aug 2020
photo credit: twitter post by RAdm Brian Santarpia, Commander MARLANT
---