---
Q062
PTC 762 / HMCS WOLF 762
Fairmile Motor Launch
---
Fairmile ML Q062

Source: Flickr photo collection of Don Gorham
Laid down: 12 Feb 1941

Launched: 26 Nov 1941

Delivered to the RCN: 18 Apr 1942

Removed from service: 1942

Transferred to Free French Navy: 1942

Re-acquired by RCN: Sep 1949

Returned to service: 1954

Removed from service:

Fate: expended as a breakwater in 1964. Destroyed by ice in the 1970s
Built by Mac-Craft Ltd., Sarnia, Ontario, she was delivered to the RCN on 18 Apr 1942. While she flew the White Ensign, she was not commissioned into the RCN but instead was listed as a tender to HMCS SAMBRO, the depot ship for escorts (tenders were not commissioned vessels).
Q062 was a "B" Type ML, Displacement: 79 tons, Length: 112 ft, Beam: 17.9 ft, Draught: 4.9 ft, Speed: 20 kts, Complement: 3 officers, 14 men, Armament: 3-20mm.
She served with the free French Navy out of St. Pierre et Miquelon (renamed Langlade V112) on the South Coast of Newfoundland from 15 Jan 1943, until the end of the war. After the was she was sold to Consolidated Shipbuilding Corp., New York. Q062 was re-acquired by the navy and became HMCS WOLF 762 in 1954. She was purchased by Orrville Gold in 1964 and was used as a break wall behind the Gold residence on the north shore of lake Eire where it was destroyed by winter ice in the 1970s.
---
---
Commanding Officers
Lt William Lyle Moore, RCNVR - 01 Apr 1942 / 18 Apr 1942 - 30 Apr 1942
Lt Howard David Pepper, RCNVR - 01 May 1942 - 16 Jan 1943
---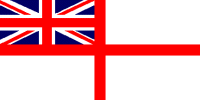 In memory of those who have crossed the bar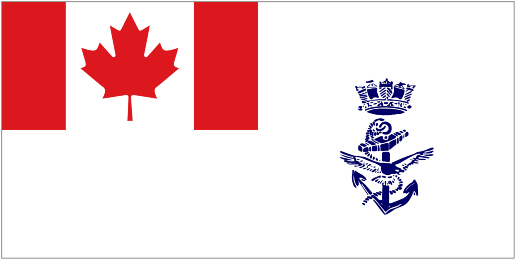 They shall not be forgotten
---
Former Crew Members
Browne, Hugh Joseph, Lt, RCNVR - 08 Jul 1942
Pepper, Howard David, SLt, RCNVR - 01 Apr 1942
---
Photos and Documents
ML Q062

RCN Photo # WT-539

Courtesy of the Comox RCAF Museum

French crew of Q062 at St-Pierre et Miquelon

From the collection Eugène Théault

Source: Website - RCN Fairmiles

Free French Naval Vessel Q062

RCN Photo # JT-540

Courtesy of the Comox RCAF Museum

HMCS Wolf tally plate

From the collection of Patrick Ryall

The name plate is now held in a private collection in Winnipeg

HMCS Wolf 762

Source: Flickr photo collection of Don Gorham

HMCS Wolf 762 at Windsor, ON - Detroit, MI in the background - circa 1953. HMCS Wolf was a tender to HMCS Hunter

Courtesy of Robbie Robertson

Former HMCS Wolf 762 used as a breakwater

This vessel was purchased by Orrville Gold in 1964 and was used as a break wall behind the Gold residence on the north shore of lake Eire where it was destroyed by winter ice in the 1970s. The children on the vessel are Gold family members. Currently in the location is a steel barge. 42' 15' 24.47 north 82' 03' 35'.83 west.

Source: RCN Fairmiles

Credit: Gwen Gold
---