---
Q065
Fairmile Motor Launch
---
Laid down: 19 Apr 1941

Launched: 27 Oct 1941

Delivered to the RCN: 01 May 1942

Removed from service: 14 Jul 1945

Fate: Destroyed by fire in 1978
Built by LeBlanc Shipbuilding Co., J.H., Weymouth, N.S., she was delivered to the RCN on 15 May 1942. While she flew the White Ensign, she was not commissioned into the RCN but instead was listed as a tender to HMCS SAMBRO, the depot ship for escorts (tenders were not commissioned vessels).
Q065 was a "B" Type ML, Displacement 79 tons, Length: 112 ft, Beam, 17.9 ft, Draught: 4.9 ft, Speed: 20 kts, Complement: 3 officers, 14 men, Armament: 3-20mm.
In Jan 1944 and Mar 1945, Q065 was listed as part of the 72nd ML Flotilla. Sold in 1946 to Eric W. Phillips, Toronto and renamed the Audrey A and then Nadine II. She burned in 1978 and was destroyed.
---
Commanding Officers
Lt. John Joseph McLaughlin, RCNVR - 01 May 1942 - 12 May 1943

Lt Frederick H. B. Dewdney, RCNVR - 13 May 1943 - 23 Nov 1943

Lt John Franklin Stevens, RCNVR - 10 Jan 1944 - 25 Jan 1944

Lt John Henault Beeman, RCNVR - 26 Jan 1944 - 01 Aug 1944

Lt Gerald Edgar McCabe, RCNVR - 02 Aug 1944 - 10 Feb 1945

Lt Gerald Edgar McCabe, RCNVR - 26 Feb 1945 - 04 Mar 1945

Lt William Boyd McTavish, RCNVR - 05 Mar 1945 - 18 Jul 1945
---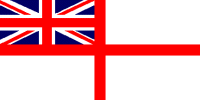 In memory of those who have crossed the bar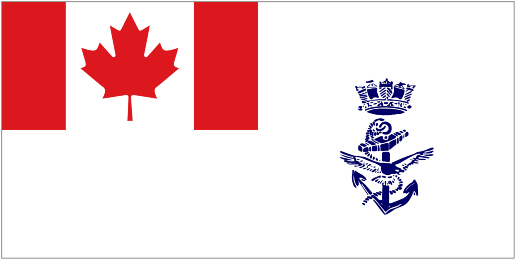 They shall not be forgotten
---
Former Crew Members
Dewdney, Frederick Hamilton Bruce, SLt, RCNVR - 09 May 1942
Gardner, Allan D., SLt, RCNVR - 26 May 1945
Hayes, Murray William, SLt, RCNVR - 15 Apr 1945
---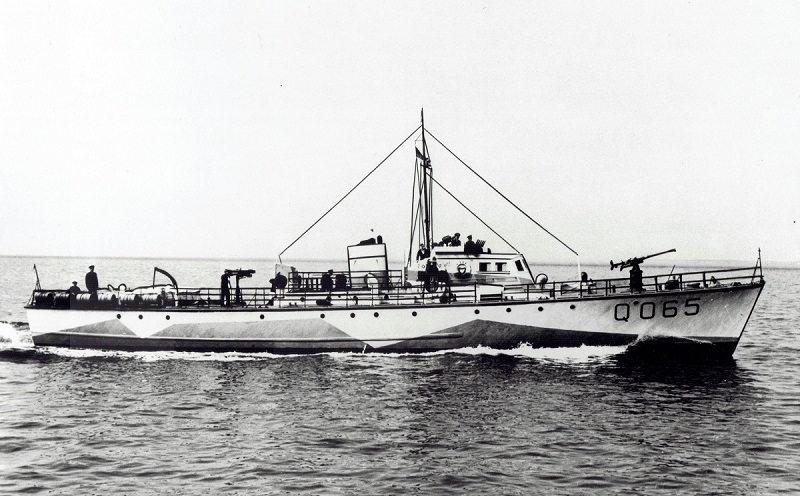 ML Q065
Courtesy of Kevin Joynt
---