---
Q105
Fairmile Motor Launch
---
Laid down: 01 Feb 1943

Launched: 07 Aug 1943

Delivered to the RCN: 05 Sep 1943

Removed from service: 15 Sep 1945

Fate: As of June 2013 she was being restored to her wartime configuration.
Built by Mac-Craft Ltd., Sarnia, Ont., she was delivered to the RCN on 05 Sep 1943. While she flew the White Ensign, she was not commissioned into the RCN but instead was listed as a tender to HMCS SAMBRO, the depot ship for escorts (tenders were not commissioned vessels). After the war Q105 was loaned to Quebec Provincial Government, then sold privately and renamed Duc d'Orleans. According to the March 2008 issue of the Crown and Anchor, Duc D'Orleans is in Sarnia, Ontario undergoing conversion to her former wartime configuration as ML Q105.
From the Crown and Anchor Magazine - On 15 Sep 1945, three Fairmiles (Q 104, Q 105 and Q 107) were towed by the ships Glencove and Glenora to Rimouski for the Arts and Trades School. On 12 Jan 1948, Mr J. Séverin Langlois, a St. Lawrence pilot residing in Québec, acquired the former Fairmile Q 105 from the Rimouski School of Arts and Trades. The idea was to convert the vessel for cruising on the St. Lawrence River. The plans were approved in the spring of 1948, and the conversion work was done at the shipyard in Saint-Laurent, on the Île d'Orléans. In 1978, the vessel made its last cruise, from Québec to Sarnia, Ontario, where it had been built by Mac-Craft Ltd. in 1943. It is still operating in Corunna, Ontario, as an excursion vessel on the St. Clair River between Lake Huron and Lake Erie.
---
---
Commanding Officers
Lt J.D. Addison, RCNVR - 05 Sep 1943 - 29 Aug 1944
Lt William Peter Tennent McGhee, RCNVR - 30 Aug 1944 - 16 Sep 1945
---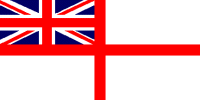 In memory of those who have crossed the bar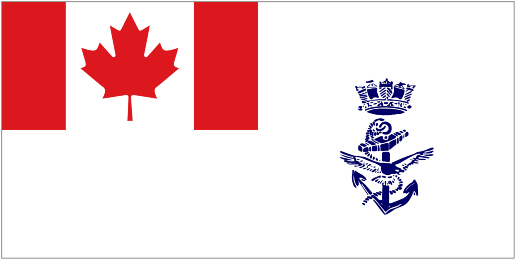 They shall not be forgotten
---
Former Crew Members
Wright, John Summers, SLt, RCNVR - 05 Apr 1945
---
Photos and Documents
MV Duc d'Orleans former Q105

Source: Crown & Anchor, May 2008

Former ML Q105 - 19 June 2013

Former ML Q105 submarine chaser that was lifted out of the St. Clair for restoration in 2007, has been abandoned at the bottom of Exmouth Street for lack of funding. Source / Credit: Cathy Dobson - The Observer / QMI Agency

Sarnia Mac Craft sub chaser restoration abandoned

Click on the above link to read the full story
---
HOME PAGE
SHIP INDEX
CONTACT