---
Q120
Fairmile Motor Launch
---
Laid down: 20 Jun 1943

Launched: 08 Jan 1944

Delivered to the RCN: 27 Jan 1944

Paid off: 26 Jul 1945

Fate: Sold in 1945. Final disposition unknown
Built by LeBlanc Shipbuilding History, J.H., Weymouth, N.S., she was delivered to the RCN on 27 Jan 1944. While she flew the White Ensign, she was not commissioned into the RCN but instead was listed as a tender to HMCS SAMBRO, the depot ship for escorts (tenders were not commissioned vessels). Q120 was a "B" Type ML, Displacement: 79 tons, Length: 112 ft, Beam: 17 ft, Draft: 4.9 ft, Speed: 22 kts, Complement: 3 officers, 14 men, Armament: 3-20mm.
In Jan 1944, Q120 was part of the 82nd ML Flotilla. In Jan 1945, her CO, A/LCdr John Maxwell Todd was S.O. of the 82nd ML Flotilla.
Sold in 1945 to Upper Lakes and St. Lawrence Transportation Company, Toronto and was she was renamed Nelvana II, later Osceola, The Lady Galadriel, and Independence. In 1986 the state of Maryland bought her in 1986 and renamed her Maryland Independence. While owned by the state, she was powered by twin 260 HP Volvo diesel engines and had a cruising speed of twelve knots. She was operated and maintained by three full-time and one part-time personnel. She had a carrying capacity of 35 passengers and could accommodate 70 passengers while dockside. The vessel also had 3 guest staterooms, main and dining salons, 2 guest heads, galley, crew quarters, sundeck and flybridge. She was the sailing ambassador for the state of Maryland. On December 11th, 2003, the State of Maryland sold the on E-Bay for $275,000 to Paul W. Davies of Hagerstown, Maryland, who purchased her for recreation use. He owned her until October 2006, when John Mabry III and Timothy Dauses purchased her.
---
Photos and Documents Crew photos
---
Commanding Officers
Lt George MacDonald Schuthe, RCNVR - 10 Jan 1944 - 19 Feb 1944

Lt J.H. Stevenson, RCNVR - 20 Feb 1944 - 21 Sep 1944

Lt W.J. King, RCNVR - 22 Sep 1944 - 29 Oct 1944

Lt John Harold Stevenson, RCNVR - 30 Oct 1944 - 21 Jan 1945

Lt John Maxwell Todd, RCNVR - 22 Jan 1945 - 26 Jul 1945
---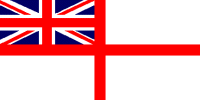 In memory of those who have crossed the bar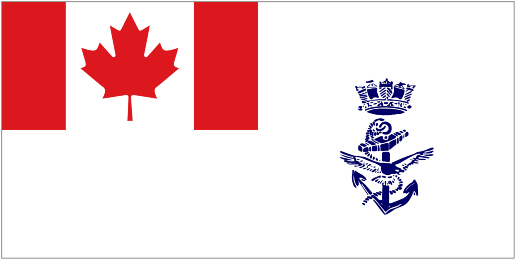 They shall not be forgotten
---
Former Crew Members
Joyce, John Henry, SLt, RCNVR - Jan 1945
Ralston, Harry Keith, SLt, RCNVR - Jan 1944
---
Photos and Documents
The Lady Galadriel, Toronto, Ont., 04 Oct 1974

Source: Bowling Green State University - Great Lakes Vessels Online Index

Jacket patch for ML Q120

From the collection of Elmer Stordy

Courtesy of Craig Crockett
---
(TM01) Ted McCullogh on ML Q120 (TM02) Unidentified Fairmile following astern of ML Q120 (TM03) Depth charge exploding astern of ML Q120 (TM04) Stern gun mount of Q120. Note the depth charges along the rails on the port and starboard sides (TM05) Ted McCullogh on ML Q120 (TM06-07) Captured U-Boat (TM08) Ted McCullogh (right) and shipmate (TM09) Ted McCullogh (right) with Quartermaster (left) on ML Q120 (TM10) ML Q120 - location unknown
From the collection of James Edward (Ted) McCullogh
Courtesy of Bruce McCullogh
---
HOME PAGE
SHIP INDEX
CONTACT