---
MTB 486
"G" Type Motor Torpedo Boat
---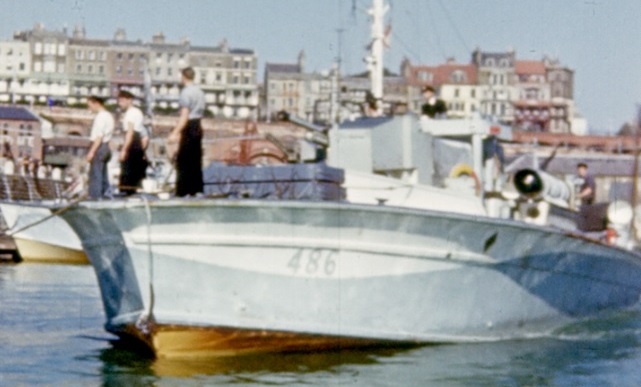 MTB486
Source: image capture from film held by the National Film Board
Courtesy of Lt (N) N. Armstrong, RCSCC ONTARIO
Transferred to the RCN: 05 Aug 1944

Removed from service: 08 Mar 1945

Fate: As of 11 Jun 2013, she was being used as a houseboat in Southampton, England.
While she flew the White Ensign, she was not commissioned in the RCN but instead was listed as a tender to HMCS STADACONA (tenders were not commissioned vessels).
MTB 486 was removed from service on 08 Mar 1945 and sold sometime thereafter. As of Dec 2012, there is a fundraising campaign underway by Canadian Coastal Forces Trust to raise money to purchase and restore MTB 486 back to operational condition.
---
Photos and Documents MTB 486 - National Historic Ships UK
---
Commanding Officers
LCdr C.A. Law, RSC, RCNVR - 05 Aug 1944 - 24 Feb 1945
Lt Charles Donald Chaffey, RCNVR - 25 Feb 1945 - 03 Mar 1945
Lt Thomas Keith Scobie, RCNVR - 04 Mar 1945 - 08 Mar 1945
---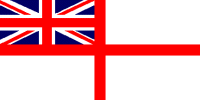 In memory of those who have crossed the bar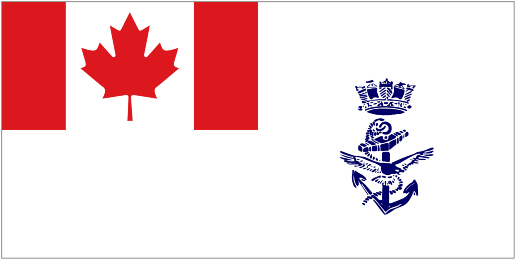 They shall not be forgotten
---
Photos and Documents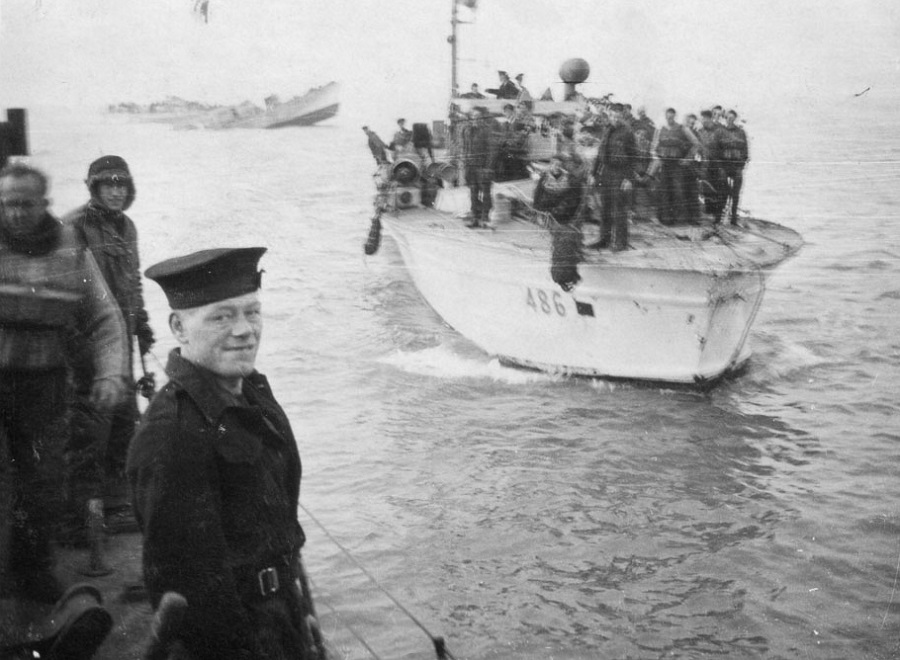 MTB-486 on 01 Nov 1944 during Operation Cinderella, the Battle of the Scheldt 02 Oct - 08 Nov 1944
Courtesy of Lt (N) N. Armstrong, RCSCC ONTARIO
The Canadian Coastal Forces Trust has launched a campaign to raise funds to Purchase and restore a WWII Motor Torpedo Boat. In the Course of their research, they have identified ex RCN MTB 486 currently acting as a house boat in the UK. The Plan is to Purchase the vessel, and have MTB Marine Ltd., who maintain Britain's MTB 102, to restore MTB 486 back to operational condition. MTB Marine have provided a quote of $750,000 to make MTB 486 operational again.

Source: Halifax Shipping News 29 November 2012

Former MTB-486 as a houseboat - 2009

Courtesy of Lt (N) N. Armstrong, RCSCC ONTARIO
---