---
The Annie Campbell Photo Collection
---
The photos on this page are from the First World War and have been sent to Annie Campbell from a number of different people though the majority are from Reg Stevens, an officer who serve in the RNCVR during the First World War. The collection, which is held by the Community Archives of Belleville and Hastings County, is also available through Flickr at:
https://www.flickr.com/search/?user_id=134017397%40N03&sort=date-taken-desc&text=2012-14&view_all=1
My thanks to the Community Archives of Belleville and Hasting County for allowing the photos to be shared on For Posterity's Sake
Where possible - names were compared to entries in the Canadian Navy List to find given names.
Not all the photos are Navy related.
---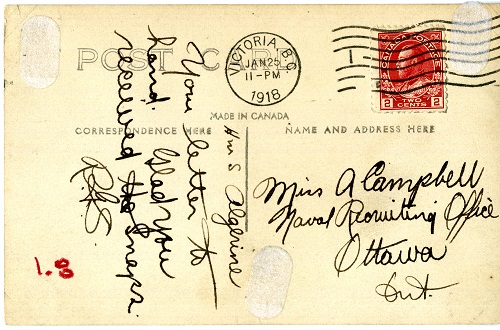 Back of postcard sent by Reg Stevens to Annie Campbell
---
On the back of this photo is written "Halifax thirty seconds after the explosion. R.G.S.
Webmaster's Note: Research by Joel Zemel, author of two books on the Halifax Explosion, shows that this photo appears to be a composite photo with the blast cloud coming from another photo by Victor Magus - and thus likely not an actual photo taken of the Halifax Explosion.
Click here to read an in-depth review / analysis of the photo by author Joel Zemel starting on page 9 of the Winter 2021 issue of the Argonauta
---
---
---
---
---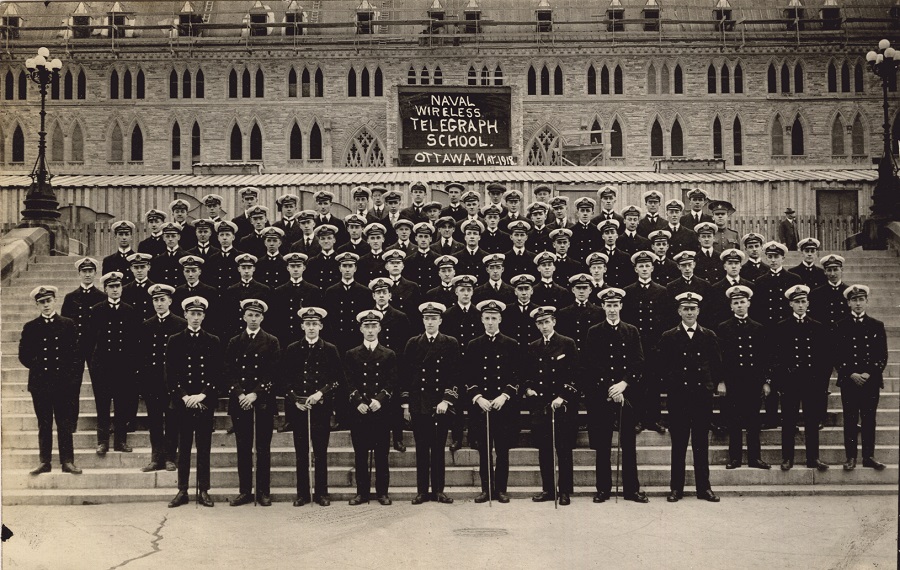 Naval Wireless Telegraph School, Ottawa - May 1918
---
---
---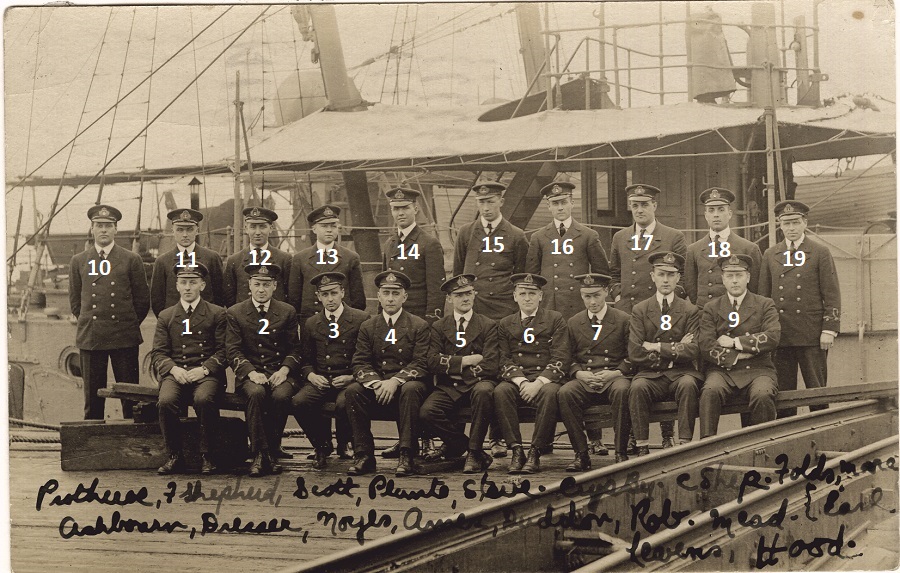 Mates on HMCS ALGERINE, West Coast - Jan 1918
Front: (1) Ashbourne, Elmo Linfield (2) Dresser, James Sherwood (3) Finch-Noyes, Grenville Roy (4) Amies, Benjamin George (5) Haddon, Gerald P. (Act) Staff Paymaster (6) Robinson, Bertram D. (7) Mead, Frank C.C. (8) Leavens, Harry C. (9) Hood, Thomas
Rear: (10) Protheroe, Rupert W.B (11); Shephard, Francis Herbert (12) Scott, Harold H. (13) Plante, Emile (14) Stevens, Reginald Garnet (15) Cuthbertson, George A. (16) Sheppard, Charles Cecil (17) Foulds, Frank Bertram (18) Moore, John R. (19) Earl, Edward Lawrence
---
---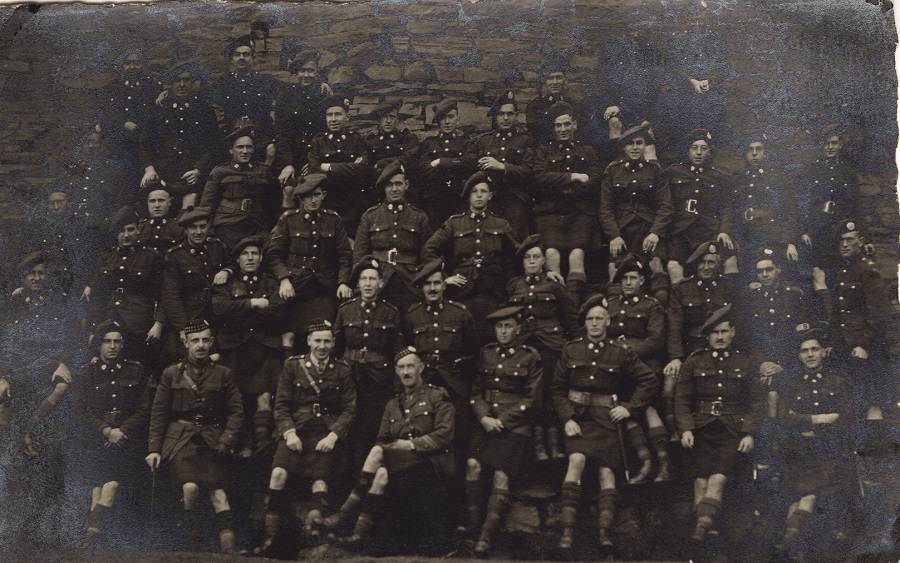 The 15th Highlanders (48th) in Germany early 1919
2nd caption: 15th Platoon #4 Coy, 15th Canadian Battalion, B.E.F. Germany. I have the odd belt on. Will write soon Annie. Signed Gordon
---
---