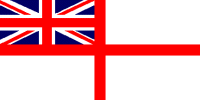 For Posterity's Sake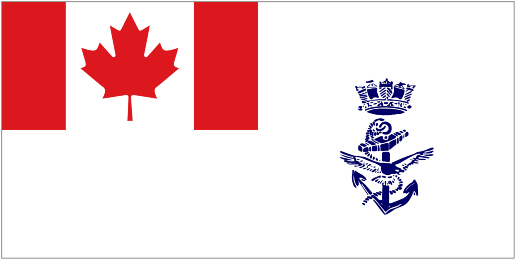 A Royal Canadian Navy Historical Project
HMCS Crusader Operational Summary
A short history and Operational Record
25 May 1952 - 01 Jul 1953
Courtesy of Steve Hlasny
Below is a short history and Operation Record for HMCS Crusader's 1952-1953 Korean Tour. It is broken down into 4 segments - a brief history, a full deployment summary, then two 6 month operations summaries
---
In order to simplify and shorten your assignment as much as possible, a few pertinent facts about the ship are set forth below.
This is the third destroyer to bear the name CRUSADER.
The first was launched by White's at Cowes, in March 1909, a 1045 ton destroyer capable of 34 knots. She was fitted with two 4 inch guns and two 18 inch torpedo tubes. During the war of 1914-1918 she served with the 6th destroyer flotilla on the Dover patrol, took part in October, 1914, bombardment of the Flemish Coast, and in 1915, was employed in escorting and screening the monitors in the same task. She was sold in 1920.
The second Crusader was launched in September, 1931, at Portsmouth and commissioned for the Second Flotilla, Home fleet, May 2, 1932. She was capable of a speed of 35.5 knots and was fitted with four 4.7 inch guns and eight 21 inch torpedo tubes. On Dominion Day, 1938, she was purchased by the Canadian Government for the RCN and renamed OTTAWA.
The present ship was launched in 1944 and completed in 1945. The ship was built at John Brown shipyard Glasgow. She paid off the 15 January 1960.
Standard displacement: 1730 tons
Over length: 362 feet 9 inches
Extreme breadth: 35 feet 8 inches
Mean draught: 11 feet 5 inches
Engines: Impulse reaction turbines, 40,000 h.p.
Speed: In excess of 32 knots
Armament: 4 - 4.5" guns
4 single bofors
1 twin bofor
Split hedgehogs
Depth charges
After a period of five years in reserve, the ship was commissioned again 2nd April, 1951, by Commander H.V.W. Groos, CD., RCN and was used for Cadet training. During that year the ship twice carried Their Royal Highnesses, The Princess Elizabeth (now Queen Elizabeth II) and the Duke of Edinburgh during their Canadian tour.
One year from commissioning, Captain Groos was succeeded by the present Captain, Lieutenant Commander John H.G. Bovey, DSC., CD., RCN of Montreal and Victoria, and on 25th May 1952 sailed out of Esquimalt for Korean duty.
---
Between 25 May 1952 and 01 Jul 1953 HMCS Crusader has:
Anchored 107 times in enemy waters, within easy range of Communist shore batteries, and hove to in the same waters countless hundreds of times.;
Replenished at sea 68 times;
Worked in close co-operation with 112 different UN ships for 8 UN member countries - Canada, Britain, Australia, New Zealand, Netherlands, United States, South Korea and Thailand;
Completed 59 jackstay and 70 helicopter transfers of personnel in addition to hundreds of like transfers of mail and other lesser items;
Sent away the boarding party 10 times;
Gone to action stations "in a hurry" 62 times for offensive or defensive roles, and hundreds of other times for routine defences at such times as proceeding to night stations on inshore blockade duties, etc;
Captured 3 junks and 15 prisoners;
Carried out 70 bombardments and expended 4,421 rounds of 4.5 ammunition;
Handled over 100,000 maneuvering flag hoists, voice radio messages and visual signals.
Handled over 60,000 wireless messages;
Stopped 6 enemy trains, completely destroying 4, and half of another;
Served with the fast carrier task force 77 on the East Coast thus becoming the only non-US ship to operate with that group;
Earned membership in three clubs (the only commonwealth ship to do so) - Corpen club (west Coast Task Force); Wind chasers club (East Coast Tast Force - so called because of the excessive speed at which the ships operate); and the Train Busters Club.
Supplied food and clothes to refugees;
In the galley, Petty Officer Peter Gosselin, of Victoria, has baked 20,177 loaves of bread and 48,000 rolls or about 19 tons of dough, in addition to about 3,000 cakes and pies (each capable of serving 24 men.
;
The Medical Officer, Surg Lt Cmdr John Simpson, RCN of Collingwood, Ontario, has performed two appendectomies.
Some of the operation messages are attached.
---
Six Monthly Recap - 25 May 1952 - 25 Nov 1952
Ports visited: Pearl Harbour, Midway, Yokosuka, Sasebo, and Kure Japan.
Days in Port: 59
Mail bags received: 282
Mail bags sent: 325
Longest period without Mail: 16 days
Personal Telegrams received: 89
Personal Telegrams sent: 133
Number of exercise periods: 1
Number of patrols: 7
Types: Carrier screen: 4
Inshore West Coast: 3
Inshore East Coast: 1
Days at sea: 124
Percentage at sea: 68%
Number of different ships worked with: 33
Times refueled: (A) Tanker at anchor: 17
(B) Tanker underway: 4
(C) At oil jetty: 11
Transferred at sea (A) by ship 17 including 3 replenishments
(B) By helicopter: 34
Times at Action Stations: 41
Total length of time at action stations: 52 hrs 30 min
Rounds fired: (A) H.E. - 1354
(B) S.S. - 444
(C) Bofors - 2859
Number of Bombardments: 10
Targets engaged: Gun positions, lights, support of ANZAC, warehouse, factory, train, interdiction, illuminations of friendly islands and approaches, junks, enemy aircraft, troop concentrations.
Types of exercises: AA Tracking, AA Coordination, Defence of Fleet against air attack, Radar calibration, Surface plotting, Long and short range drogue firing, in addition to exercises carried during exercise periods.
Times anchored: 69
Boarding Party away: 9
Results: Destroyed one derelict buoy, Train watching nil results, 2 Armed Junks, 3 Fishing Craft
Prisoners: 22 men, 1 woman
Miles Steamed: Jun: 7,678.1
Jul: 3,350.1
Aug: 5,208.7
Sep: 4,337.9
Oct: 6,508.1
Nov: 4,390.8
Total: 30, 873.7 Miles
Ships in Company at Sea:
Aircraft Carriers: USS Bon Homme Richard, USS Batan, USS Sicily, HMS Ocean, HMS Glory
Destroyers: HMS Cossack, HMS Constance, HMS Charity, HMS Concord, HMAS Anzac, HMCS Nootka, HMCS Iroquois, USS Barton, USS Strong, USS Jarvis, USS Vammen, USS De Haven, USS Taylor, USS Hickox, USS Foley, USS Van Vandrenburg, USS Kimberley, USS Porter, USS Pierce, USS Bradford, USS Marsh, USS Craig, USS Henderson, USS Yarnell, USS Sprotson, USS Carmick, USS Swenson, HMS Cardigan Bay
Frigates:
Also, Armed Ocean Tugs, Landing Ships, Rocket, Republic of Korea Navy Vessels and Minesweepers.
REMARKS: Inspected by CinC FES, Admiral Guy Russell 1st Sep 1952. Visited by Capt(D) 8th Destroyer Flotilla on 6th Sep 1952. Funeral Party of 50 away to Tokyo for funeral of Iroquois Personnel on the 6th October 1952. Visited by First Sea Lord Admiral Sir Roderick McGregor on 11th October 1952. First Sea Lord Admiral Sir Roderick McGregor and Flag Office 2 I/C Fes, Rear Admiral E.G.D. Clifford embarked Crusader for passage 12th October 1952. Flew flag of FO 2 I/C FES. joined Train Busters club with destruction of 13 car train East Coast of Korea 28th Oct 1952. Joined Corpean Club with commencement of first West Coast Carrier Patrol on 24th June 1952. Ship dry-docked once.
Sports: Softball against various ships and shore establishments.
Played 7 Won 5 Lost 2
Soccer
Played 1 Lost 1
---
Six Monthly Recap 26th November 1952 - 1st July 1953
Ports visited: Sasebo, Kure, and Yokuska, Japan, Hong Kong, Okinawa, Buckner Bay, Okinawa, Great Sitkin Island, Aleutians, Esquimalt, B.C.
Day in Port 74
Days leave given: 56
Mail bags received: 300
Mail bags sent: 240
Longest period without mail: 16 days
Personal telegrams received: 180
Personal telegrams sent: 292
Number of exercises: 1
Number of patrols: 8
Types: Carrier screen West Coast: 6
Inshore Patrol West Coast: 2
Inshore Patrol East Coast: 3
Bombline patrol East Coast: 1
Fast Carrier Force Screen (CTF 77):
Days at Sea: 153
Percentage at Sea: 67%
Number of ships worked with: 57
Times Refueled: (A) By tanker at Anchor: 14
(B) By Tanker Underway: 8
(C) At oil jetty: 12
Transferred at Sea: (A) By ship: 63
B) By Helicopter: 54
Times at actions stations: 21
Total length of time: 25 hrs
Rounds Fired: (A) H.E. - 1,388
(B) S.S. - 437
(C) Bofors - 2550
Number of Bombardments:
Targets Engaged: Enemy Aircraft, Gun positions, Illumination approaches to friendly Islands, Interdiction, Personnel, Trucks, two floating mines, 5 Trains (one destroyed, four stopped of which three were damaged), Enemy shore batteries.
Types of Ecercises: Air tracking and plotting, Gun functioning, Surprise bursts, Anti-submarine exercises with submarines, Hunter killer exercise.
Times Anchored: 48
Times boarding party away::
Results:
Miles steamed: December 4,482.7
January 5,395.4
February: 6,347.4
March: 7,610.9
April: 6,289.1
May: 7665.7
June:
Total:
Ships in Company at Sea:
Aircraft Carriers: USS Badoing Straight, USS Philippine Sea, USS Bairoki, USS Oriskany, USS Princeton
Battleships: USS New Jersey
Cruisers: HMS Bermighim, HMS New Castle, HMS Birmigham, HMS Belfest
Submarines: USS Manchester, USS St Paul, USS Remona, USS Sterling
Destroyers: USS Porterfield, USS Eperston, USS Erben, USS Philip, USS Roots, USS Renshaw, USS Wiseman, USS Nicholas, USS Wedderburn, USS Seiverling, USS McCord, USS Moore, USS Hanna, USS Brush, USS Hanson, USS Keyes, USS Higbee, USS Owen, USS Endicott, USS Laws, USS Trathmen, USS Taussig, USS Black, USS Southerland, USS Black, USS Southerland, USS Thomas, USS CHevalier, USS Thomason, HMCS Athabaskan, HMCS Haida, HMS Crane
The rest of HM Ships the same as for the first recap.
Remarks: Two appendectomy surgical operations performed. One on a member of the ships company, second on a republic of Korea Marine Corps Lieutenant. Spent nine days rest and recreation period in Hong Kong 16th Jan - 25th Jan 1953. Carried out duties of commander East Coast Inshore task unit during period 30th Jan - 8th Feb 1953 and 11th April - 5th March 1953. In operations area, Sasebo and Kure. Relieved heavy cruiser USS St Paul on bombline for one day. Made Guide of fast carrier task force 77 for one day. Crusader only non-US ship to operate with TF77 joined Wind Chaseers club on joining TF77 on 16th April 1953. Destroyed one train 14th April 1953. Badly damaged one other. Stopped two others. Crusader became champion train buster and president of Train Busters club.