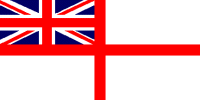 For Posterity's Sake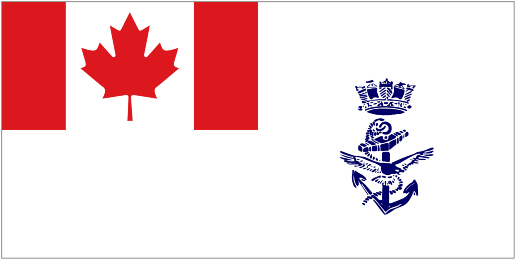 A Royal Canadian Navy Historical Project
Wartime Diary of Charles Callow
while serving in HMCS New Waterford K321
Courtesy of Gord Callow
Webmasters note: The diary records below are from the diary of Charles Callow. From what is known from historical records - the events described herein are factual however, in many instances the dates written by Charles Callow are off - some by a few days - others by weeks or months. Its possible the Charles wrote in his diary as time permitted and may have written dates from memory well after the events. Charles' initial entries - which based on his diary are supposed to be for New Waterford - however she did not depart Halifax until 19 Jun 1944. Its poses the question as to whether Charles Callow may have been on another ship prior to New Waterford
Ships sunk or damaged
"Cam" - blew up wreck
"Regina" - hit mine off French coast
"Eskimo" - rammed
"Javelin" - R.N. Tribal
"Chebogue" - damaged by acoustic torpedo - Atlantic
"Jonquiere" - rammed "Assiniboine" off Derry, minor damage
"Annan" - sank sub U-1006 off Norway
"Shawinigan" - lost with all hands - N. Atlantic
"Trentonian" - not heavy loss of life
"Teme" - torpedoed, 4 killed
Naval Barracks
HMCS NADEN (Victoria)
HMCS DISCOVERY (Vancouver)
HMCS NONSUCH (Edmonton)
HMCS HUNTER I (Windsor)
HMCS HUNTER II (Detroit)
HMCS STADACONA I
HMCS STADACONA II (Halifax)
HMCS SCOTIAN (Halifax)
HMCS PEREGRINE (Halifax)
HMCS NIOBE (Scotland)
HMS FERRET (Ireland)
HMS POMPEY (England)
HMCS ELMWOOD (Liverpool, NS)
HMCS NEW WATERFORD, My ship - Frigate
May - 1944
WUPS - St Margaret's Bay
Sailed for Londonderry, N. Ireland
29 May 1944 - Icebergs 3rd day out. Had gun shoot
05 June 1944 - Arrived Londonderry. Went ashore sightseeing. Visited Can Active Service Club. Folks very friendly. Sent cablegram home.
"D" DAY "THIS IS IT"
06 Jun 1944 - English Channel Invasion Day!! Thousand ships in Channel. R.A.F. & R.C.A.F. planes overhead. Several ships torpedoed.
07 Jun 1944 - Subs reported off French coast. Patrol off Brest. Gunfire on coast. Cape Gris Nez guns shelling Dover. Attacked contacts but no subs hit. R.N. Fleet out. Screened cruisers off Cherbourg.
08 Jun 1944 - German planes out - reconnaissance tailing us - too high to fire upon. Patrol in Channel
(Webmaster's note: The ship's log for HMCS New Waterford for 01-08 Jun 1944 show her as alongside in Halifax. )
09 Jun 1944 - Screening invasion lane off Cherbourg. Dropped Charges. Heavy Bombers going out after Fritz. Formations badly shot up - planes missing - Allied.
Canadian Destroyer Flotilla attacked German Naval vessels - sank several.
12 Jun 1944- HMS Warspite, Ramillies and monitor Lord Nelson bombarding coast. Patrol - attacked subs - no kills.
(Webmaster's note for the above entry: During the D-Day, the battleship HMS Nelson supported the landings until damaged when she hit two mines on 18 Jun 1944. There was also a monitor, HMS Erebus, which also provide bombardment support. It is not known if Charles is referring to HMS Nelson or HMS Erebus)
13 Jun 1944- Unknown plane dropped dud bomb off bows at night. Actions stations
14 Jun 1944 - Portsmouth for ammunition. Depth charges, Hedgehog. Docks bombed - we're lucky, no hits. Docks and shipyards Portsmouth damaged by bombs. Aircraft carrier hit - half flight deck smashed.
15 Jun 1944 - Frigate "Matane" reported hit by glider bomb. German destroyers out - Hope we miss them. (Webmaster's note: According to official records, Matane was hit by a glider bomb on 20 Jul 1944)
16 Jun 1944 - RN Destroyers rammed. Planes out after us - not so good.
17 Jun 1944 - Made Plymouth with wrecks. MTB active in Channel. 50 Mile Gale Howling
18 Jun 1944 - Invasion craft adrift in Channel. Many bodies. poor fellows- some Canadians.
19 Jun 1944 - Attempted salvage RN LCI lost when capsized. No survivors.
20 Jun 1944 - Pontoons from Allied ports on French coast adrift - Menace to navigation.
21 Jun 1944 - Sank craft with 4" guns and Oerlikons - Mines adrift. Sank 5 mines with Oerlikons. Detonated one. Some explosion!
22 Jun 1944 - Rough as hell. Coastal craft in trouble - first bad storm
23 Jun 1944 - Tough time with convoy - almost rammed by freighter.
24 Jun 1944 - Slept with life jacket on - too many ships off course. Dangerous
25 Jun 1944 - Our escort vessel missed us by ten feet. Foggy as heck.
26 Jun 1944 - Destroyer lost on Murmansk trip Torpedoed. Convoy attacked by planes.
27 Jun 1944 - We dropped sixty charges on sub. Sticking with it.
28 Jun 1944 - Lost contact. Sub was damaged. too close to coast. Had to say out in deep water. Heavy guns near Brest too close for health. Can see gun muzzles with glasses.
29 Jun 1944 - RAF bombed sub - we dropped charges - No results
30 Jun 1944 - Dropped charges all day long - sub reported in our area. Operations map shows 12 subs in our area.
01 Jul 1944 - ASDIC Patrol. All quiet. Dominion Day back home.
02 Jul 1944 - Emergency to French coast near Brest. RN Tribal in trouble. HMS Eskimo - HMS Javelin rammed and Eskimo wrecked. HMCS Huron towed wreck. Haida screening us. German Flotilla out after us. We are screening for submarine attack. Huron made Plymouth with wreck. Bows crushed - Eskimo. (Webmaster's note: HMS Javelin and HMS Eskimo were involved in a collision on 07 Jul 1944 while on patrol off Ushant. Three of Javelin's company were killed and one injured. She made port steering by main engines. HMS Eskimo was badly damaged and towed to Plymouth by HMCS Huron)
05 Jul 1944 - A/S Patrol. Quiet and calm seas.
06 Jul 1944 - Head for Plymouth for layover and ammunition. We are out of light bulbs (funny!).
07 Jul 1944 - Made port in Plymouth - Barrage balloons thick as flies.
08 Jul 1944 - Ashore in port. bombed-out buildings. Things are grim.
09 Jul 1944 - Went to show Jack Benny "G.W. Slept here". Plenty of servicemen in town. Pubs are okay.
10 Jul 1944 - Walked to "Plymouth Hoe". Went aboard RAF Sunderlands in Harbor. Visited Barrage Balloons in Harbor Defence.
11 Jul 1944 - Sailed from Port - Patrol area off Cherbourg. Subs in Brest Harbor. Dangerous now. Maybe we'll get it soon. Too many subs on coast. A.A. Trawlers out. German
12 Jul 1944 - Allied Planes out on attacks. HMCS Skeena and Qu'Appelle sank three A.A. Trawlers. No German survivors - - ships burned and sank - one beached but crew all dead. (Webmaster's note: This operation by Skeena and Qu'Appelle happened on 5/6 Jul 1944)
14 Jul 1944 - Put into Portsmouth for rest. Celebrated with pals - "Mild & bitters" beer.
15 Jul 1944 - Trolley busses. Visited Guildhall. Visited HMS Victory, Nelson's old Flagship.
16 Jul 1944 - Saw place where Nelson died - old anchor ropes - cannon - worn tracks in decks. RN Admiral aboard "Victory".
17 Jul 1944 - Visited Gosport. Plenty of girls - air raid - V-1s coming over now.
18 Jul 1944 - Put to sea. HMS Cam dropped charges on ammunition wreck - detonated with terrible blast. "Cam" blown clear of sea and wrecked (back broken). We took casualties aboard - some serious. 15 serious cases aboard - I carried stretchers - gave my greatcoat to one poor fellow. Transferred wounded to hospital ship. (Webmaster's note: The date of this event matches historical records)
20 Jul 1944 - Patrol again. Found body but not permitted to bring him aboard - took number from his life jacket.
21 Jul 1944 - Salvaged LCT "Flores" in channel. Some of our crew got rifles and medicine kits from ship. So soldiers aboard. Topmast snapped in heavy seas while pulling L.C. from sea. Cape Breton and Outremont fired on LC and sank it. We proceeded to Portsmouth for repairs to mast.
24 Jul 1944 - Back on Patrol. Sank more pontoons from French coast. Quiet day.
25 Jul 1944 - Sighted aircraft gas tank - sank same with Oerlikons. Heavy explosion. Sure wish I could get home. Very lonesome out here. Wonder if I'll ever see home again?
26 Jul 1944 - RCN MTBs out in force. Headed for France. Allied planes out too.
27 Jul 1944 - Returned to Portsmouth for lay over and leave. Put to sea emergency.
28 Jul 1944 - Had bad accident today - both legs scalded. In sick bay now.
29 Jul 1944 - Right leg put in bracket. Very painful. Received fifteen letter from bail boat.
01 Aug 1944 - Sighted Lifeboat no occupants - sank it with 12 pounder gun.
03 Aug 1944 - On Quarterdeck for sunshine and air. Enemy plane machine-gunned us. Nearest bullet hit eight feet away from my chair. Yankee liberator crashed alongside. All crew lost. Wing-tip sank just as lifeboat got to plane. All crew went down with wreckage.
04 Aug 1944 - Doctor put my right leg in plaster cast - legs very painful.
05 Aug 1944 - Night action. RN LCT causes sub alarm. We nearly sank it with gunfire. Craft failed to give recognition signal answer. We fired star shells to illuminate.
07 Aug 1944 - Plane dropped bomb near bows at night. Missed us - Lucky! (Webmaster's note: This entry was confirmed with information from ship in company, HMCS Waskesiu)
08 Aug 1944 - Warm day today. Confined to sick bay. Wrote lost of letters home.
09 Aug 1944 - No visitors. Sure is lonesome. "Action Stations" tonight scared h... out of me.
10 Aug 1944 - Legs badly infected. Pain very bad. Can't sleep much. Still on patrol. My pals bring me sandwiches and coffee at night. Sure is swell.
11 Aug 1944 - Patrol shifted to Scilly Island. Dirty weather.
12 Aug 1944 - Rough today. Shipped seas down fan shafts and sick bay deck is about foot deep.
13 Aug 1944 - Storm abating. Other ships in trouble - leaking from loose rivets. We lost our breakwater on bow - vegetable locker gone. Rumor we're going to Dover soon. Still on patrol. "E" Boats active on French coast.
17 Aug 1944 - Doctor told me I'm in bad way - Blood poisoning in both legs. Lost sight in right eye - ulcers on pupil. Can't bear pain much more now. Heading for Dover straits. shells overhead.
18 Aug 1944 - Made port in Chatham Naval Base - Put in RN Hospital. Buzz-bombs overhead. One bomb hit hospital - hope I can be evacuated soon.
20 Aug 1944 - I'm the only Canadian in my war - but made friend with RN sailors.
21 Aug 1944 - Heavy V-1 raid tonight. 27 Buzz bombs over London
22 Aug 1944 - Eye Specialist examined my eyes. More Buzz bombs over. One clipped chimney on hospital - exploded in field.
23 Aug 1944 - Breakfast today was one kipper. More V-1s over.
24 Aug 1944 - V-1 hit barrage balloon and exploded overhead. Concussion terrible. Air raids every night - Sure say prayers every day now.
25 Aug 1944 - Air raid again - Hope Canadian stop V-1s soon.
26 Aug 1944 - Canadian Red Cross gave me a parcel today. No letter for long time now.
27 Aug 1944 - Casualties from France coming in. Some grim cases. More Buzz bombs.
28 Aug 1944 - Rain tonight. 25 Buzzers over - More killed in London.
29 Aug 1944 - Eyes bandaged - blacked out for three days (I wrote this in later).
30 Aug 1944 - More Raids. Darn V-1s again
31 Aug 1944 - Getting used to Raids now. Every night. Damn Gerries. Maybe pay them back some day.
01 Sep 1944 - Evacuated from Chatham - taken aboard my ship by stretcher. Ship put to sea.
02 Sep 1944 - Scilly Island patrol. Legs still bad. Very sore. (Webmaster's note: The Isles of Scilly are 5 inhabited islands approx 28 miles west of Land's End.)
03 Sep 1944 - St. George's Channel. Subs reported in area. Dropped charges.
04 Sep 1944 - Rough in Irish Sea today. Legs bad. Ray Richards, PO Medic sure takes care of me.
05 Sep 1944 - Four ships got fished today Irish Sea. US Tanker, HMS Hurst Castle (Corvette), RN Aircraft carrier, British Merchant ship. (Webmaster's note: The US Tanker SS Jacksonville was torpedoed in the Irish Sea on 30 Aug 1944 and the corvette HMCS Hurst Castle was torpedoed on 01 Sep 1944)
07 Sep 1944 - Only two survivors from USS Jacksonville sighted by plane. Had abandon ship exercise today. I was stretcher case for sea boat.
08 Sep 1944 - Eyes blacked out again. Sure tough on nerves. Radio sure is a godsend now.
09 Sep 1944 - Enemy planes out - strafed our ship. no casualties. Scared as hell
10 Sep 1944 - Reports on E-boats. Sure jumpy now. Keep my life jacket tied to my bed.
11 Sep 1944 - Eyes still bandaged. "Never lost a patient yet" - PO Richards
12 Sep 1944 - Docked in Londonderry. Doctor arranged for hospital and ambulance.
13 Sep 1944 - Put into RN Aux Hospital - Derry. Penicillin shots - Sick as heck
14 Sep 1944 - V.A.D. nurses are okay - Read me my letters. Sent telegram home. Met the two survivors off USS Jacksonville in same ward. Hodges, Wagg. Told how they escaped from ship - swam through wake astern. Aviation gasoline exploded and set fire when ship was fished. Jimmy McNaughton off HMS Huntscastle in next bed. Burned when ship afire after torpedoed. He lives in Bromley, Kent.
19 Sep 1944 - RN Fleet Air Arm mechanic brought in - fatal head injury. He died tonight, next bed. Walked into a plane prop in hanger.
21 Sep 1944. RN rating brought in. He fell between ships - fractured both jaws. Received dozen letter from home. Nurses read them for me.
22 Sep 1944 - Humorous incident today. Horse wandered right into our ward through sun doors. Ate our flowers. Nurses scared of him - but sure laughed.
24 Sep 1944 - Horse visits us now regularly. Comes right into the ward.
25 Sep 1944 - I was sent to Belfast to see specialist.
26 Sep 1944 - Returned to Londonderry Hospital. Allowed up today.
27 Sep 1944 - Nurse viewed me in shower wearing only a cake of soap. Very embarrassing.
28 Sep 1944 - Ward call me "Life buoy" soap now. What a life. Should get my walking ticket soon.
29 Sep 1944 - Got Medical today - Going out tomorrow
30 Sep 1944 - Left Hospital. Put into HMS Ferret Barracks
01 Oct 1944 - Grim life in Barracks. Put on shore patrol. Sent out to arrest sailors. Let Canadian go but got blast.
03 Oct 1944 - sent to Dockyard to work on ships. Refused to do full duty. Legs weak.
04 Oct 1944 - Visited Jonquiere, saw Jack Mynott. Visited Poundmaker and Assiniboine.
05 Oct 1944 - Inspected US Destroyer and D. Escort. Barracks again to rejoin ship in port now.
06 Oct 1944 - Rejoined my ship - shipmates didn't expect to see me again.
07 Oct 1944 - Ship in for boiler clean and repairs. We had a party in mess celebrating my return.
08 Oct 1944 - Visited Jack Mynott aboard Jonquiere. Loaded Depth Charges. Wrens aboard on ammunition party.
09 Oct 1944 - Made ready for sea. Crew on leave to Belfast and England.
10 Oct 1944 - Dance at navy Hall. Went with Ralph Lewis and "Hap" Cutler. Ship under sailing orders - leave up at 0300.
11 Oct 1944 - Left port Derry for A/S patrol. Northern trip this time - Rough seas.
12 Oct 1944 - Heading north via Scapa Flow. Cold weather. Arctic gear issued. Bound for Murmansk, Russia - Rough in N. Sea. Sick as heck!
13 Oct 1944 - Going after subs. Shetland Islands area. Maybe get one this trip. Hope they don't get us.
14 Oct 1944 - Contact today - dropped charges. No results. Planes overhead 1800
15 Oct 1944 - Passed big convoy. RN ships escort. Reports subs off Norwegian coast.
16 Oct 1944 - Contact today. Annan sank German U-1009. Shetland Islands. We got an assist. 35 mins surface battle with sub. We have XO and EO as prisoners aboard. Loch Achanault took remaining prisoners. During sub action we fired star shells for night action. Tracers as think as flies. D/C landed on subs deck. Killed crew in water. (Webmaster's note: On 16 Oct 1944, HMCS Annan sunk U-1006. According to New Waterford's log, the prisoner transfer from New Waterford to Lock Achanalt took place on Friday, 20 Oct 1944.)
18 Oct 1944 - Survivors and wounded put into Scapa Flow. Annan to Derry for repairs. Badly shot up.
19 Oct 1944 - Rough as hell!! Headed North off Norway. Dangerous now - subs around. Lifejackets rig of the day. During sub action we fired
20 Oct 1944 - Annan in Drydock Derry for repairs. Gunnery officer lived ok. Radar operator lost an eye and arm. Got DSM. We are N. Sea off Norway.
21 Oct 1944 - Near Bergen port. Murmansk run cancelled now. We are striking force submarine patrol.
22 Oct 1944 - Dropped fifty charges today - sub contact held for six hours. Lost contact 2100.
23 Oct 1944 - Ordered into Thorshaven Fjord, Faeroe Islands for layover.
24 Oct 1944 - Thorshaven today. People are Danish. Money Řres and Krones. Many German knives and cameras in stores.
25 Oct 1944 - RN Destroyer reported sunk on Russian convoy. Ready for sea tomorrow. Collecting souvenirs here.
26 Oct 1944 - Put to sea - very stormy and cold. Leather helmets issued to crew. Heading south. This is a grim trip. Storms and cold weather. Sure glad to get into port soon.
27 Oct 1944 - RN Group sent to relieve us. Heading for Derry. Ammunition low.
28 Oct 1944 - Made Derry today - went aboard Annan to see Ralph. Damages bad. Bridge shot to pieces. (Webmaster's note: According to the ship's log, New Waterford Secured alongside Annan at Lishallay on the 21st at 0005 hrs. That morning they fuelled ship and shifted ship over to dock at Londonderry)
29 Oct 1944 - Repairs and overhaul for next trip. I have lost weight - 148 lbs now.
30 Oct 1944 - Lieut Mitchell granted sick leave for next trip. Capt Briggs called me to cabin.
31 Oct 1944 - Plan on visiting Scotland on my leave. Packed today. Sent telegram to Aunt Sarah.
01 Nov 1944 - Left ship today via Larne ferry to Stranraer, Scotland. Ship put to sea.
02 Nov 1944 - Arrived Glasgow, train to Saltcoats on West Coast. Arrived Kilwenning 1 am. Finally got to Saltcoats. Met Aunt Sarah, Cousin May and Uncle Dougald.
03 Nov 1944 - Visited Ardrossan, Uncle Archie, Uncle Bob, Cousin Joan and Mary, Cousin Nan and others.
04 Nov 1944 - Visited ruins of Castle in Ardrossan, down in Dungeon - too souvenir stone from wall. Saw old cannon and graveyard.
05 Nov 1944 - Visited docks in Ardrossan. Went aboard RN Magnetic Sweeper. Had meal with XO aboard.
06 Nov 1944 - Took bus trip to Troon - Kilmarnock - Prestwick airport. Saw Masonic Lodge Number #0
07 Nov 1944 - Visited Ayr - Rob't Burns cottage at Alloway - saw River Doon and Brig'O Doon. Tossed penny into river.
08 Nov 1944 - Visited old Cemetery where Halloween witches supposed to have originated. Saw the two Brigs of Ayr
09 Nov 1944 - Had a few ales in Rob't Burn's Tavern. Saw Burn's private drinking mug. Also Tam O'Shanters. Edinburgh trip due tomorrow
10 Nov 1944 - Took train to Edinburgh. Visited Edinburgh Castle. Saw Queen's Chapel which is smallest in Britain. Had snapshot taken beside "mans Meg" 14" Cannon. Handled Bruce's sword. St. Gile's Cathedral. Sat in chair belonging to Ear of Crawford "Knight of Thistle"
12 Nov 1944 - Holyrood Palace - Saw Queen Mary's (of Scots) private suite and bed. Saw where Rizzio was murdered by Mary's husband - blood marks on floor. Saw last letter written by Queen Mary just before she was beheaded. Old oil-paintings of Nobles and Knights (originals).
14 Nov 1944 - Walked the "Royal Mile" from Castle to palace. Saw Scottish Pipe Band marching in Edinburgh. Visited trophy room in Edinburgh Castle.
15 Nov 1944 - War memorial shrine - all regimental colors stored away because of air raids. Visited room where James I was born.
16 Nov 1944 - Saw the seven gates into Castle - old well which is still useful. Saw dog's cemetery used since the castle was first erected. Visited Park and saw Floral Clock. Sir Walter Scott's Monument. Canadian War Memorial Waverly Station.
17 Nov 1944 - Went to Palais Dance two orchestras - about three thousand folks. Surplus of girls!! Dinner at Queen's only cost $7 apiece!
18 Nov 1944 - Took sightseeing trip through city. Art Gallery - Castle - War Memorial - Palace - Park - City Hall Clock.
19 Nov 1944 - trip to Glasgow - Very modern city - Clyde Bridge - American style Bars. Canadian ships at Dock.
20 Nov 1944 - Can. Navy Club Dance. Cars sure more fast in traffic - central towers regulate traffic. Visited relatives in Partick.
21 Nov 1944 - Met Jimmy Campbell off SS Lairds Castle. Cousin of Mary also. Spent day with Campbell's in Glasgow.
22 Nov 1944 - Visited Paisley Factory city - mills. Saw Paisley shawls cotton and thread mills, City Hall and Museum.
23 Nov 1944 - Headed south for Saltcoats. Saw I.C.I. explosives plant near Ardrossan. Aircraft carriers in Firth of Clyde. Destroyer flotilla moving out.
24 Nov 1944 - Visited Cousin Nan and Alf. Went to local show. Home early and wrote letters home.
25 Nov 1944 - Heading south to London - leaving from Waverly Stn, Edinburgh, stopped in Carlisle for a while.
26 Nov 1944 - Arrived in London, Victoria Station. Visited Canada House and Beaver Club - met many Canadians.
27 Nov 1944 - Saw Buckingham Palace - Tower of London - "Dirty Dick's" Travern (oldest pub in England)
28 Nov 1944 - Madame Tussaud's Wax Works - Chamber of Horrow - Big Ben - Lndon Bridge - Downing St - Cathedral St. Paul's, Charing Cross - Picadilly St - Trafalgar Square - Thames River - Houses of Parliament - Beaver Club Dance.
30 Nov 1944 - Saw Changing of the Guard at Buckingham palace (War Battle Dress), Buss-bomb damage bad. Spoke to fellow who had lost wife and kids. Started for Stranraer and Derry. recalled to ship again. Ferry convoyed ship sunk yesterday here.
01 Dec 1944 - Rejoined ship - Badly damaged by storms - repairs and ammunition.
02 Dec 1944 - Replaced mast-head light up mast. Good view of Derry and country around. D/Cs aboard today.
03 Dec 1944 - Went ashore - visited Strabane at border - short trip into Free State - plenty of steaks and ale.
04 Dec 1944 - Back to Derry. Took in picture show and Navy Dance.
05 Dec 1944 - Ship made ready for sea. Sailing in a.m. Last shore leave with jack and the gang at Ma Gallagher's pub.
06 Dec 1944 - Shipped at 0800 - Five ships - very pretty sigh going down Foyle River, oiled up at Moville.
07 Dec 1944 - Headed south for Irish Sea - Rough as heck - Sub scare. Five ships in this area torpedoed recently. South to St. George's Channel - Storms - Another ship today - Yank Liberty ship.
08 Dec 1944 - Ordered North for Scapa Flow. Murmansk convoy rumored. Calm seas now.
09 Dec 1944 - Weather cold nearing Scottish coat - passed Iroquois and Appollo at sea.
10 Dec 1944 - Scapa Flow for oil - lots of ships in harbor. No shore leave. Cold as heck here.
11 Dec 1944 - Put to sea again, heading North - rough seas - attacked contact for 4 hours - N.G.
12 Dec 1944 - Ordered South for Moville again. Juice's ships take over our patrol.
13 Dec 1944 - ran into fishing fleet tonight - Busy night navigation. Came close to ramming a few boats.
14 Dec 1944 - Arrived Moville - oiled up and lay-over for night. Had to rig anchor light at midnight!! Had great night in mess - our rum sure took a beating. Murphy and Acomb put on some skits.
15 Dec 1944 - At sea again - Reports mines adrift. Spotted by aircraft. Ordered to search.
16 Dec 1944 - Located 5 mines. Used Oerlikons - sank four (one exploded) lost last one -rough seas. Dangerous area.
17 Dec 1944 - Three mines today. Used Brens on them. Calmer seas - one detonated. Darn near splattered us on upper deck. Lock Morlick used Pom Poms on some mines - tracers showed for miles.
19 Dec 1944 - Headed for Wales, Milford Haven. Off buoy - took 2 1/2 hours to dock. Anchored almost on top of wrecked ship.
20 Dec 1944 - Moved to dock. Xmas dinner today. Turkey and trimmings
21 Dec 1944 - Put to sea again. Minefield breaking up - none to safe. Subs reported by aircraft. Schnorkels spotted. Planes bombed sub in Lyme Bay - 17 ships out.
22 Dec 1944 - A/S patrol attacks on 3 contacts. Blew up sunken ship. Wreckage and bodies spotted.
23 Dec 1944 - Cansos and Catalinas on patrol. After subs reported making last blitz. Life jackets ordered rig of day at all times.
24 Dec 1944 - I was left in charge of navigation for group for 4 hours.
25 Dec 1944 - Xmas Day - Wonder how things are at home. No celebrating aboard. Dropped 50 charges.
26 Dec 1944 - Spotted mine adrift. Used Bren guns from bride - Sank same. Tested Oerlikons and 12 pounder.
27 Dec 1944 - Ordered north. Subs reported inshore. Had tangle with Free State patrol boats. MTB doused our aircraft flares on sub's diving positions. Admiralty investigation incident. Planes machine-gunned Free State MTBs. Four merchantmen got it last 2 days. Convoy stragglers. Depth charges lashed down for gale warning.
29 Dec 1944 - Patrol offshore Cornish coast. Can see people on shore. Used glasses to spot fair sex on banks along coast.
30 Dec 1944 - RCAF planes stunting overhead. Some flying! Admiralty orders to check sub blitz now.
31 Dec 1944 - End of 1944 - on watch at midnight. no fun at all. Wonder how much longer war will last?
01 Jan 1945 - Patrolling Irish Sea off Cornwall. Torpedo fired past stern. Torpedo went under stern cut away.
02 Jan 1945 - Heading North. Bound back to Derry. 2 ships in escort need repairs. Storms bad now. Spotted HMS Appollo nearby.
03 Jan 1945 - Nearly dropped charges in minefield. Navigator caught attack in last minute of run.
04 Jan 1945 - Heading past Belfast for Derry. Lads going to celebrate New Year's now. Arrived Moville. Wait for pilot until morning. Up-Spirits!!
05 Jan 1945 - Arrived Derry. Ashore for celebrations. Visited O'Neill's Dance at navy Hall. Mat "Dork" Lewis off HMCS Annan.
06 Jan 1945 - On leave to Belfast. Visited Parl Bldgs. Bought souvenirs. Murphy and Acomb along.
07 Jan 1945 - Cruiser Ontario in Navy Yard here. Soon to be commissioned. Canadian Minelayer in harbour - Minas
08 Jan 1945 - Big night with lads - covered nearly every place in town.
09 Jan 1945 - Quiet day at Canadian Legion Hotel. Wrote many letters home. Saw show at night.
10 Jan 1945 - Heading back to Derry - We have all one compartment on train. No dining car though.
11 Jan 1945 Through Coleraine, Limarady and Ballymorey and arrived Derry. Ship made ready for sea. All ammunition aboard. Storm warning out.
12 Jan 1945 - Slipped at 0800 five ships in our group. Teme junior ship - last in line.
13 Jan 1945 - Patrol area South Irish Sea. Subs torpedoing ships in our area.
14 Jan 1945 - Yank destroyer alongside. Gave us choc. bars and ice cream - first in months.
15 Jan 1945 - Action stations!! stuck with contact for 28 hours. Wreck adrift below surface.
16 Jan 1945 - Hospital ship Letitia cut through convoy. Sub alert - could se passengers line deck on Letitia. Sub scared off.
17 Jan 1945 - Had yarn with Lieut Wheelock on watch. Cornwall and isle of Wight. radar reports on contacts determined as porpoises.
18 Jan 1945 - New Waterford and Tem - stand by patrol. L. Morlick and Annan into Milford Haven. Seas Moderate. Teme ordered with cruiser. We patrol alone. Hope we don't stop a fish now!
19 Jan 1945 - Teme rejoined tonight. This patrol has as all worried. Too many ships sunk.
20 Jan 1945 - HMS Appollo out mine-laying. We screen her by A/S. Comm Briggs has row with Capt of Appollo - Speed and course.
21 Jan 1945 - Picked up new convoy west bound - Milford Haven Buoy. Lucky fellows going to New York.
22 Jan 1945 - We take convoy 300 miles west. Kissed 'em goodbye. Yanks take convoy over (Destroyers and D.E.s)
23 Jan 1945 - RN EG 9 got submarine to south. Sub piled on rocks after damage. Few survivors.
24 Jan 1945 - Sighted sub on surface - Determined to be RN outward bound. Had trouble with searchlight (damn near killed me)
25 Jan 1945 - Sick today - shock from searchlight. 2 D/C attacks for excitement. Due to go into Milford for repairs. Condensers salted badly - masthead light snapped out.
26 Jan 1945 - Cruising to Milford. Condenser troubles. Anchor and signal lights checked. Got soaked with wave on bow. Darn!!
27 Jan 1945 - Arrived Milford for repairs and layover. Chain locker lights fixed. 4" magazine lights replaced.
28 Jan 1945 - Ashore for supplies. Dance at school tonight - Visited Can. Legion Hut. Met Dick Baril on Trentonian.
29 Jan 1945 - Put to sea - stuck aground in harbour - shallow mud - banks. Free from harbor at 0930.
30 Jan 1945 - Patrol off Lyme Bay area. Edge of minefield. Search for survivors of torpedoed Norwegian merchant ship.
31 Jan 1945 - Picked up one survivor from SS Galatia in water 7 1/2 hours. Ship carried explosives - straggled behind convoy. (Webmaster's note: According off official records - SS Galatia was sunk on 21 Jan 1945. One survivor was picked up same next day.)
01 Feb 1945 - RN Rescue boat took survivor aboard. Resumed patrol. Rough - 45 mile gale. Lashed depth charges for safety. Vegetable lockers overboard again.
02 Feb 1945 - Sighted Lizard's Head Lighthouse - lovely sunrise 0700. Off watch 0800 - breakfast and into my "cart"
03 Feb 1945 - Hedgehog broke loose. Bombs secured by H/H crew. Buffer washed over gun deck and landed on Q deck. Lucky not hurt at all.
04 Feb 1945 - Roughest day for months. Dishes broken. Gyro on hummer
05 Feb 1945 - Down stoke hold. Rough there too. Hatch blown open by charges. Fires blew back.
06 Feb 1945 - Main turbo generator speed governor jammed. Second turbo cut in. Worked 36 hours.
07 Feb 1945 - Due to hit port tomorrow. Sure need a rest. My turn for leave - Belfast.
08 Feb 1945 - Arrived Londonderry. Checked depth charges aboard - Shore power. Off on leave. Six of us had great train trip to Belfast. Arrived in Belfast slightly inebriated.
09 Feb 1945 - Staying at Can. Legion Club. Dance at Guildhall. Murphy and Acomb stole show with the Landlord Act.
10 Feb 1945 - Visited Parlt Bldgs and Castle. Bought souvenirs in town. Picture show tonight.
11 Feb 1945 - Bus ride all over countryside. Big steak dinner at American Club. Guest of USN.
12 Feb 1945 - Rested up today. Wrote letter home. Walk in country. Farms sure pretty.
13 Feb 1945 - Back to Derry. Stopped of at Strabane - went across border to Irish Free State. Bought souvenirs.
14 Feb 1945 - Derry - stayed at Sally Ann - Dance at Navy Hall tonight. Met Jack Drysdale (from Victoria)
15 Feb 1945 - Returned to ship. Plenty of ammunition and stores come aboard. Fitted pistols in charges, H/H projs secured in magazine. main generators overhauled - test today - steam.
16 Feb 1945 - Made ready for sea. Slipped at 1000 down Foyle R. Headed for Scotland. Gales but not bad.
17 Feb 1945 - Submarine tests Tauber Moray Firth. British subs with Schnorkel = Asdic Trials.
18 Feb 1945 - 26 knots surfaced, 18 knots submerged. Asdic tests complete. HMCS Teme now in group again. Junior ship.
19 Feb 1945 - Anchored overnight. Sailed to sea at 0800 - Five ships now.
20 Feb 1945 - South to Welsh Coast - Subs active off Falmouth. 23 ships in 2 weeks.
21 Feb 1945 - Sub contact held for four hours - last D/C dropped on wreck - wreckage and bodies blown up.
22 Feb 1945 Gasoline ignited and flashed high at night. Tanker wreck probably. Aircraft spotted sub and damaged it with bombs. Sub corned in Lyme Bay - 17 ships trailing sub now.
23 Feb 1945 - HMCS Calgary held contact for two days previous. No ammunition left. Sub escaped through patrol of 17 ships.
24 Feb 1945 - HMCS Trentonian torpedoed in Channel. Sank with loss of seven crew. (Webmaster's note: HMCS Trentonian was sunk on 22 Feb 1945 with a loss of 6 crew)
25 Feb 1945 - Patrol shifted off Milford Buoy - Convoy grouping area.
26 Feb 1945 - Contact on unknown object. Figured as wreck floating below surface.
27 Feb 1945 - Minefield mines broken adrift. Bad night dodging strays. Cannot detonate because of danger counter mining.
28 Feb 1945 - Reported mines to Plymouth - Sweepers sent out to clear them up. Memo: Dick Baril was on Trentonian. Badly injured in explosion - in Hospital in Milford Haven - Wales.
01 Mar 1945 - Admiralty orders to stop sub blitz. 52 subs reported in our area off Welsh coast. Full ammunition load today.
02 Mar 1945 - Convoy 81 ships. We are senior escort with 16 others. 3 destroyers at head of convoy.
03 Mar 1945 - Sub sighted by Catalina plane - smoke float dropped on diving spot. 3 D/C attacks. Sub escaped.
04 Mar 1945 - HMCS Loch Morlick threw Squid attack across our bows. Damn near sank us. Everyone deafened by explosions right under our keel.
05 Mar 1945 - Storm force 80 mph. Rougher than old billy-o. Convoy breaking up. radar going crazy keeping contact with convoy.
06 Mar 1945 - 2 stragglers got it today. 1 - munition ship, 1 - tanker. Subs use acoustic torpedoes hit propellers of ships. We had "abandon ship" drill each day now. I'm on suicide squad emergency lights if we get fished - some fun.
07 Mar 1945 - Premature explosion of charge cracked our starb'd propeller shaft. I had to go down shaft tunnel alone to connect emergency lights. Felt like each minute was a lifetime down there. ERAs sent down to stop leak at shaft. My thoughts are with 'em.
09 Mar 1945 - HMCS Teme got fished today 07:30 I'm on watch on bridge. Heard Capt of Teme say "We have just been torpedoed" on W/T. We attacked contact with D/C and hedgehog. Our Captain Briggs mad as heck. Four men killed on Teme - 3 bodies lost with stern section which was blown off. We saw one fellow blown from stern right over the mast and landed on forward gun turret. We are towing Teme towards Milford Haven. RN Tugs took over. We screen for subs. (Webmaster's note: Official records have Teme being torpedoed on 29 Mar 1945)
13 Mar 1945 - Teme made port today. We went aboard to see fellows. They are pretty scared and shaken up. Stern blown off at Quarter deck. 12 pounder gun crushed one man. We wonder when our number is coming up.
14 Mar 1945 - Merchant ships fished at harbor mouth. We're ordered to pick up survivors and attack on contact with asdic.
15 Mar 1945 - No survivors - 61 men lost to Jerry subs again. Damn helpless feeling. Home seems very far away now.
16 Mar 1945 - The Jimmy (First Lieut) mustered all crew off watch today - and told us our chances were not good. German subs out to knock off all ships in area. 60 known subs in 100 sq mile area. Maybe won't finish this report.
18 Mar 1945 - ACTION STATIONS!! on echo sounder now. Perfect outline of sub on E/S roll. Dropping charges like mad. oil and debris come up.
19 Mar 1945 - Reports of German subs using escape tactics - oil bombs and bodies shot from torp tubes to cover escape.
20 Mar 1945 - First Schnorkel sighted today. Sub exhaust and air intake on flexible tube. Sub passed right by bows with us knowing what it was. Fellows have all their family pictures out now. Seems funny to think this might be the end. Praying every night now.
21 Mar 1945 - Some dirty so and so chained by life jacket to cutlery drawer. I nearly tore my back off diving out to Q deck on alarm at night. Funny as heck.
22 Mar 1945 - We are low in charges. Ordered into port for ammo. Thankful for a rest at last.
23 Mar 1945 - In Plymouth for 5 days lay-over. The city is sure bomb-scarred. Not much night life. Restaurants have meagre fare - no meat.
24 Mar 1945 - Spent day sight seeing in country near city. Counted 24 churches damaged by air raids.
25 Mar 1945 - Visited quiet pub where barrels are on rocks right behind bar. "Mild & bitters & best" Bar maids sure cute. Money sure makes us popular.
26 Mar 1945 - Visited Plymouth "Hoe" where Sir Francis Drake saw Spanish Armada in channel. Just a flat plain at top of a hill.
27 Mar 1945 - Back aboard today. Ready for sea tomorrow. We bought fish and chips and had big meal in our mess.
28 Mar 1945 - We are heading north for Irish Sea Patrol again. Sighted Lizard Head Light tonight.
29 Mar 1945 - Scilly Island on Port side - 0700 on bridge watch - sure a big ocean out there! Going below at 0800 for breakfast. St. Georges channel trouble area. 2 ships sank in half mile area at same time. Survivors pick up by our other escorts.
30 Mar 1945 - Survivors landed at Milford. We are to proceed North.
31 Mar 1945 - Holyhead and the Skerries sighted. Position plotted by lights tonight.
01 Apr 1945 - Stern breeze blowing at same knots as ship. Smoke from funnel nearly gassed us on bridge. Heck of a night (sick, ohh!)
02 Apr 1945 - Passed Isle of Man - headed into North Channel off Belfast.
03 Apr 1945 - American DEs in flotilla passed us tonight. We are alerted for a plane which crashed near our position. Spotted rubber life raft but no survivors. Cold as heck - not much chance for plane crew now.
04 Apr 1945 - Seas rough today. Tide rip bad and seas breaking over bridge like mad. Lost spud locker off maindeck.
05 Apr 1945 - Sea boat splintered and carley floats broken up by storm. We lost our gash can off Q deck too.
06 Apr 1945 - Got a cut eye today on flag racks by signal deck. Bos'ns chair swung from mast and tripped me in dark. Doc Galpin served my eye at side - 6 stitches to close cut (sore like mad)
08 Apr 1945 - Fight between O'Reilly and Hap tonight. Knife used but we got them cooled off before anyone badly hurt.
09 Apr 1945 - Ordered in to Derry. Sight of country along Foyle River is sure grand. All green fields and hedges.
10 Apr 1945 - Docked at Jetty 4 in Derry. Ashore for big time. Dance at Critarion Hall. We went to Ms Gallagher's pub. Our friends said that our ship had been reported fished - and even had number of survivors listed.
11 Apr 1945 - Told I was seen in a dream - floating in seas with flowers all around. Yipes, that's not me!
12 Apr 1945 - Walked with gal friend to Free State border. Crossed into Dublin with hat off. Had t-bone steaks.
13 Apr 1945 - Reported back to ship today. Still have another day in port. Big farewell planned for us at Navy Hall.
14 Apr 1945 - dance at Hall tonight. We all having one on - may be our last. Back aboard ship 0100.
15 April 1945 - Slipped to sea today 0800. Lieut. Lewis reported missing - last seen on deck 0300 by sentry on Q deck. Ship sailed without him. Nobody talks much. Wonder what happened to him? (Webmaster's note: Official records show that Lt Lewis went missing on 22 Oct 1944, not 15 Apr 1945 - discrepancy can't be explained)
16 Apr 1945 - Oiled at Moville down Foyle River. Lookout tower on Free State border flying Natzi flag. Damn Free Irish helping Germans openly.
17 Apr 1945 - Down river to Irish Sea today. Patrol off Londonderry for suicide sub fleet with convoy bound for Murmansk - 63 ships. Lost Corvette today - 23 men went down. Seems like matter of time now - who's next? Hope we make port at end of trip.
18 Apr 1945 - 90 mile gale - lost one sea boat and motor boat holed by smoke float broken adrift. Had to lash down D/Ss on deck - rack broke lose. Got toe rolled over by heavy D/C.
19 Apr 1945 - Storm still with us. Convoy down to 6 knots. Seas going right over bridge. Tried attack on contact. Too rough to drop rails. used throwers only.
20 Apr 1945 - We got W/T message today. Lieut Lewis' body found near Derry. We'll have a funeral next week if we make port okay. He apparently went overside at night. Wife and kids in Vancouver - poor folks.
22 April 1945 - Sighted 3 mines adrift today. I had to honor of using Oerlikon guns on one. Detonated with a heck of a roar. Spray all over deck. Capt gave me h... Too Close!
23 Apr 1945 - British Lightning class destroyer alongside. Crew shouting to us across gap. Etchell's brother on Juicer ship. Capt allowed them to talk with megaphone. Juicer ship took off at 43 knots. Left us for behind at 22 knots. Hospital ship SS Lady Hamilton passed in night. Huge Red Cross all alight on sides. She travels with all lights on for international safety.
25 Apr 1945 - We fired Hedgehog today. Not too sure of the darn weapon. 7 sailors kill on Loch Morlick when bombs collided.
26 Apr 1945 - Contacts tonight. Radar nearly driving us nuts. Followed contact on surface - all turned out to be porpoises!
27 Apr 1945 - Action stations with me down in stoke hold. Stand by for 12 hours. Food passed down to us - Stoker PO, 2 stokers and myself. We keep in touch with bridge by photo. Jesus - depth charges sound like earthquakes down here!
29 Apr 1945 - Heading for Derry. Be in tomorrow. Admiralty has ordered inquiry into Lewis' death. Funeral party picked. Guns and bayonets polished up.
30 Apr 1945 - Made port today. Burial port first ashore. We marched down main street. Towns people gathered to see funeral. Burial in service cemetery.
01 May 1945 - Hitler reported killed in Berlin!! Lieut Wheelock on bridge with me. He ordered 2 rums and drank them both himself! (Darn)
We all had extra rum issue today. War will soon be over. Maybe home soon. Prayers for all hands on Q deck.
02 May 1945 - Capt. ordered all crew mustered to five us official news. German Army surrendered to Allies. Subs are not officially surrendered. Possible fanatic commanders will hold out till end.
03 May 1945 - We are ordered ready for sea to patrol for surrendered subs. Orders to shoot only if attacked.
04 May 1945 - Sailed at midnight. Recalled to port to load for trip home across Atlantic.! We sure re a happy crew now. Going home.
05 May 1945 - Sailed down Foyle for last time. We got salute from Admiral in Command of RN at #1 Jetty. Our siren rope broke. Had to sue other siren.
06 May 1945 - At sea now. Lads in good spirits. Plenty off rum to keep spirits high. Picked up West bound convoy heading for New York
07 May 1945 - Fur ships in group now - HMCS Group, Annan, Lock Morlick and New Waterford. Ordered to stay with convoy. No subs seen yet.
08 May 1945 - OFFICIAL DECLARATION EUROPEAN WAR OVER! Splice the Main Brace. May 8th! Big Day! reported 52 subs have surrendered in North and Irish Sea area. Guess we didn't get em all! Not by a long shot.
09 May 1945 - HMCS Lewiston Hit Sub which surfaced under hull. Sub surrendered - Prize crew put aboard. They are headed for Derry again. (Webmaster's note: Entry for HMCS Lewiston, - no record can be found for either HMCS or HMS Lewiston)
10 May 1945 - Atlantic rough today - Waves sure are big out in mid ocean.
11 May 1945 - Convoy divided into South and North groups. South for New York, North for Halifax. Our destination Azores Islands.
12 May 1945 - Liner Queen Mary passed by our convoy at 30 knots. She sure is big and fast. She gave us blinks signal "Good luck Cananda"
13 May 1945 - Azores Islands sighted 0700. On bridge watch - Mount Pico looks like a huge ice cream cone. Anchored in bay of Horta Island.
14 May 1945 - Eating bananas and oranges. Natives brought baskets and rum casks out in small boats. Traded choc bars for handkerchiefs - bought baskets for souvenirs.
15 May 1945 - Canadian sailor off another ship killed in fight. Thrown off breakwater on rocks. Shore leave cancelled by Capt. Islands are governed by Portugal use English money. Portuguese police and army run the place.
16 May 1945 - Sailed for New York today. Another convoy nearer home each day now.
17 May 1945 - Altered course North for Labrador Coast. Plane reported sub for surrender. Ice on sea now. Foggy due to icebergs nearby.
18 May 1945 - Tested guns - fired at iceberg. Shells went right through without exploding. Cold as heck now. We all have sunburns from Azores visit too!
19 May 1945 - Frigate Lewiston picked up surrendered submarine of Nova Scotia coast. Taking her into Halifax. (Webmaster's note: Possibly referring to the surrender of U-889 which was taken to Shelburne, NS though now information can be found on either HMCS or HMS Lewiston)
20 May 1945 - At last! We are ordered into Halifax for end of overseas service. Can see Canadian coast 2000 (8 pm) Be in tomorrow.
21 May 1945 - Even Halifax looks good to us. Docket at Jetty 4 (the one we sailed from going overseas). We are confined to ship due to riot which took place on VE day.
22 May 1945 - Leave granted for 5 days. We went to café and all had great big T-bone steaks. Took train to Cornwallis to visit George there. Arrived Cornwallis and met George for first time in 2 years.
23 May 1945 - Officer of Day gave me swell reception. Only one in Cornwallis with service ribbon for English Channel. Some potatoes eh?
24 May 1945 - Navy "Wets" opened today free beer for all hands - even the Wrens! Had my share in the CPO's mess - then visited PO's mess and finally made Seamen's Mess. Wrens set fire to a huge rubbish pile - some fun!
25 May 1945 - George and I went to Digby, NS for day. Swindled leave for George from CO
26 May 1945 - Returned to Cornwallis and spun yards for George's pals. Watched Commando course in operation. Almost like the war over again.
27 May 1945 - Said goodbye to George. Took train for Slackers (Halifax). Annapolis Valley very pretty this time of year. Scenery on train not bad either.
28 May 1945 - Back aboard ship again. Everyone ready for overseas leave. You, I'm granted first leave (52 days). We leave tomorrow 6 a.m.! Big celebration on board tonight.
29 May 1945 - Homeward bound! WOW. I'm senior rating in chare of 85 wild matelots. Have all meal tickets. Juicer Admiral aboard train bound for Vancouver. (Darn discipline). I have private drawing room. Some posh style! Plenty of company with all my pals visiting my palace.
30 May 1945 - Wonderful meals - turkey and lobster, etc. We're treated like Kings. Had chat with Admiral today - a real Kipper. Have to wear full uniform in dining car and at stations.
31 May 1945 - Arrived Montreal - 8 hour stop-over. We went to Belleveau Club - some place. Drinks cost Total $13 a round. Said goodbye to Larry Berry and Bert Sleeth. What a mad gang got aboard Westbound train. We're sure rolling along now. Got a blast from M.P.s on train. Too much noise and "lights out" not observed. Airforce W.D.s chased back to their own car.
01 Jun 1945 - Some of lads reaching home towns now. Its sure great to see their families meet them at stations. Half of crew are from Toronto - we'll miss the arguments about West & East. Murphy & Ecomb - Garvin - Pritchard - Livingstone all gone now. Sort of sad to break up all gang. But home in nearer now.
02 Jun 1945 - Be in Vancouver tomorrow. All coast lads are getting excited now. Souvenirs all packed away and yarns spinning with those of us who are left.
03 Jun 1945 - Mary is meeting me in Vancr. We get in at 9 am. Can see Langley farms now. Buildings in distance. Gee, guess we all got the shakes - so damn excited. Have to pack up this now - be too busy soon to write. Be in the station in 15 minutes. Holy smokes!
04 Jun 1945 - Got home 3 pm yesterday. Some big party at 430 Parry Street. Sure is great to be home again.