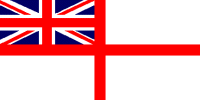 For Posterity's Sake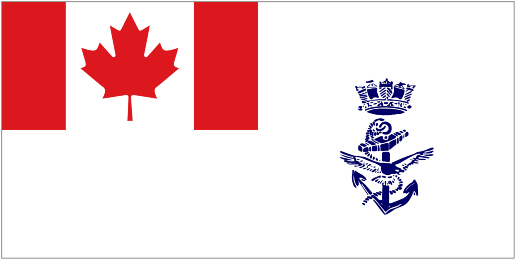 A Royal Canadian Navy Historical Project
---
John Beer's Navy Adventure off Peru during WW 2
Courtesy of Vivian Beer
---
Posted with permission of Vivian Beer - from her website Clyde River, PEI
All the photos on this page plus others from John Beer's time on Prince Henry are posted in Prince Henry's photo gallery
The following is the story of HMCS Prince Henry and its WWII Adventure off Callao, Peru. It is also my father's story. Dad served in the Royal Canadian Navy on Prince Henry for this operation and the photos he captured offer us a first-hand account of the events that took place off Callao. We incorporated some of these photos within the story and the full gallery is featured at the end. I am publishing this article to honour my father on the 100th anniversary of his birth, March 21st, 2017.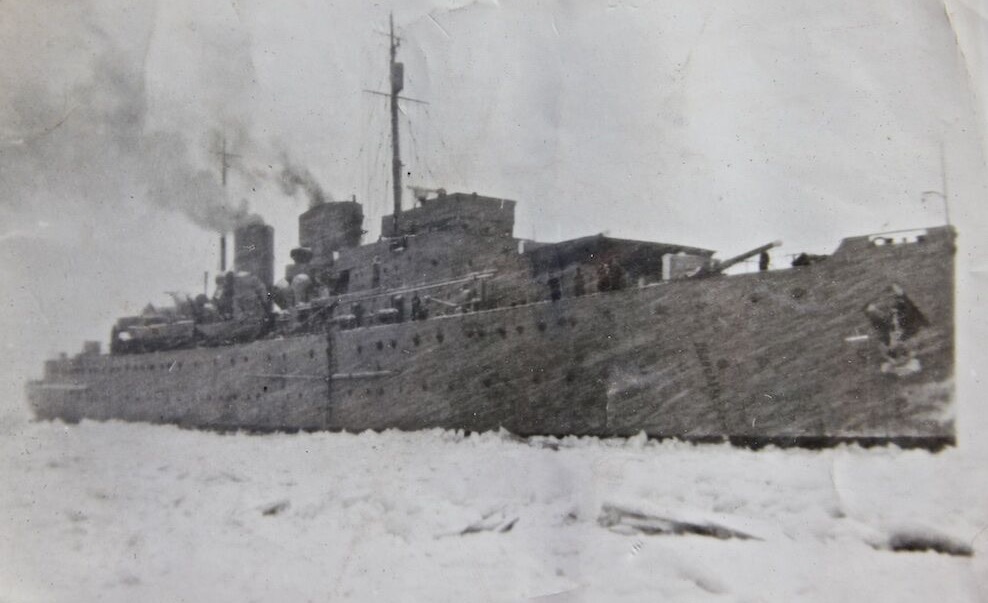 Prince Henry retrofitted in Sorel, Quebec – followed an icebreaker to make its way up St. Lawrence River to Halifax, December 1940
Prince Henry was a member of a fleet of warships known as "The Princes". The other ships were Prince David and Prince Robert. The Princes were originally designed as small luxury liners to compete with CPR's Princess ships on the West Coast, but when the Depression hit, they were not earning their keep. The Royal Canadian Navy acquired and retrofitted them to become arms merchant cruisers. Prince Henry was overhauled in Sorel, Quebec, and commissioned on December 4th, 1940.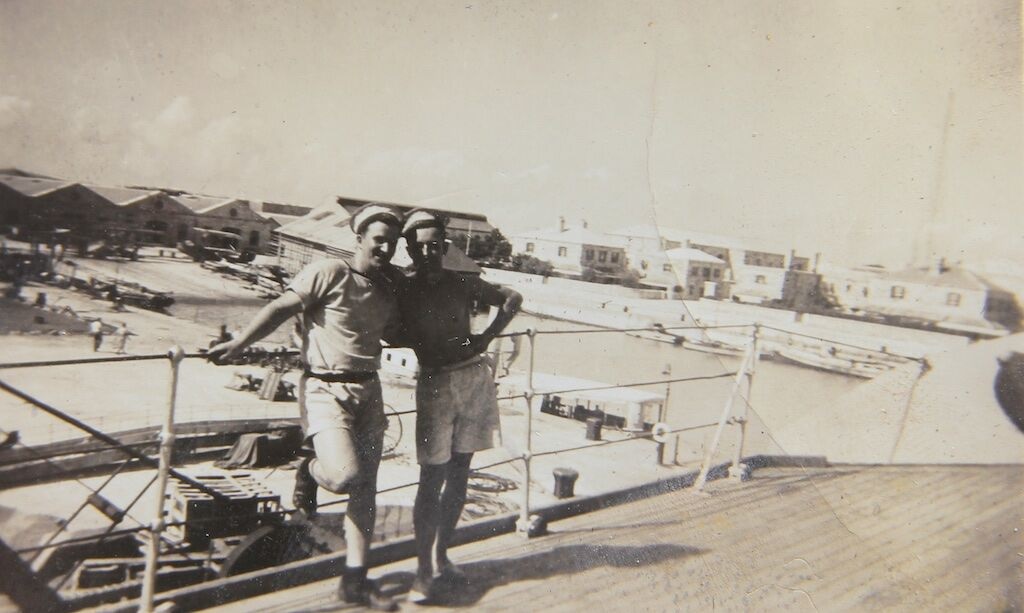 John Beer and fellow seaman in Bermuda – February 1941
Prince Henry left Halifax on January 12th, 1941 for Bermuda. A stormy three-day passage introduced the crew to the ship's quick rolling action and forced them to find their sea legs in a hurry. They arrived in Hamilton, Bermuda, for five intensive weeks of workups, exercises designed to prepare the crew for any possible emergency. Training included gunnery practices, a challenge due to Prince Henry's rolling tendency, making it increasingly difficult to hit targets in rough seas.
After receiving orders to support forces on the Eastern Pacific, Prince Henry left Bermuda on February 19th, arrived in Kingston, Jamaica, four days later. They replenished supplies, completed more training exercises and proceeded through the Panama Canal on February 26th.
The Allies were keen to protect the coveted Panama Canal territory from the Axis powers of Germany, Italy, Japan, Hungary, Romania and Bulgaria, hence their interest in moving Latin America away from its Axis ties. Peru, in a long dispute with Columbia over territory between Peru and Ecuador, saw the war as an opportunity to use their military forces to occupy the disputed region. The United States, which was gearing up for entry into the war, wanted an end to further conflicts in Latin America by forming alliances with new President Manuel Prado Ugarteche and the Peruvian Navy. Peru was the first country to be persuaded to break away from the Axis powers and create a firm alliance with Allies, specifically the US.
British Cruiser Diomede stationed off Callao, Peru, needed assistance to disrupt German merchant ships from leaving the port at Callao. Four German merchant ships, stranded there for over a year, were closely watched by Peruvian and Allied vessels. German seamen were desperate to return home. Japan was Germany's Ally in the Pacific, so their most likely destination. Peruvian General visiting Prince Henry while in port at Callao.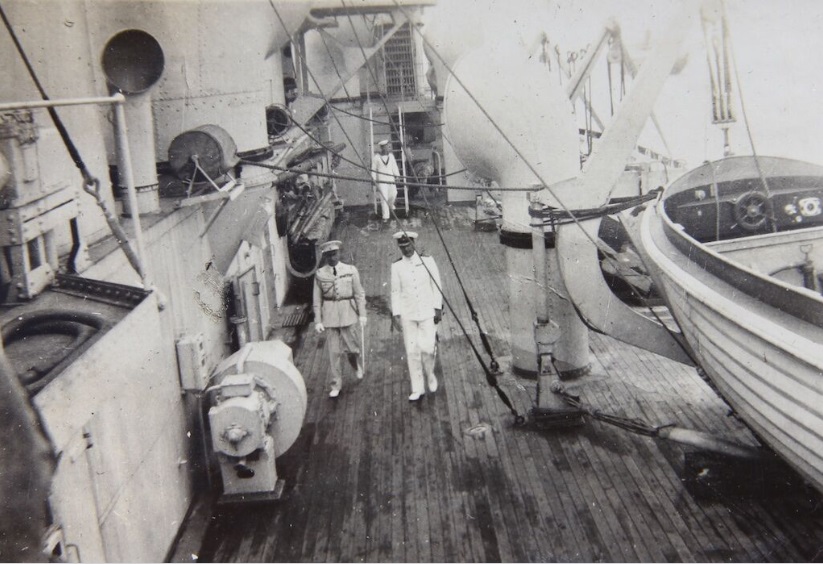 Visiting Peruvian General onboard Prince Henry while in port at Callao, March 24, 1941
Prince Henry arrived in Callao on March 1st. On March 16th, Diomede was called away, so Prince Henry took over. For awhile they anchored close by the German ships in the Callao port while arranging courtesy calls with Peruvian officials. This opportunity gave them a chance to take a closer look. The German ships were fully fueled and recently wired to fire and destroy themselves in the event of being captured. The Germans didn't want their large cargoes to fall into Peruvian hands.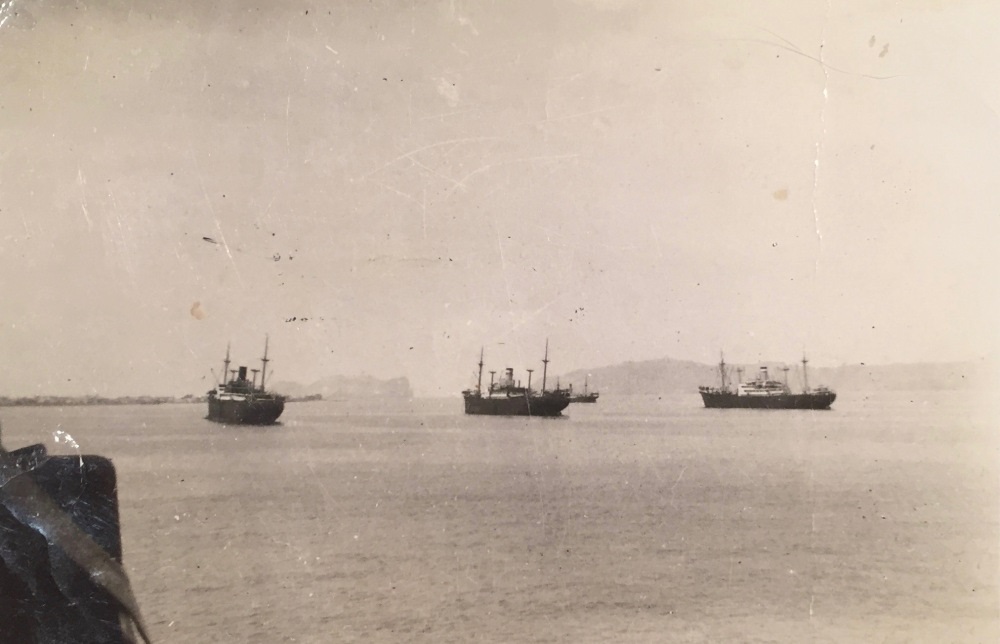 German ships (München, Leipzig, Monserrate and Hermonthis) waiting for their escape off Callao, Peru, March 24, 1941.
After leaving port and waiting and watching a few miles offshore, Captain R.I. Agnew of Prince Henry decided to move out to sea to make the German captains believe they had given up. Ten days later, at 1915, on March 31st, Prince Henry's Captain received a message that the Hermonthis and München had requested permission to leave Callao port. Prince Henry was 70 miles south of Callao. It would take Prince Henry three hours at full speed to get back. They knew the German ships were slower, so the Canadian crew determined their exact course and speed to intercept them.
HMCS Prince Henry intercepts two German ships: After eight hours, Prince Henry discovered München north of Callao within 15 miles. The crew of the München sighted Prince Henry and altered their course northward and then to the west. Prince Henry went in pursuit. At 0700 on April 1st, a critical strategic maneuver orchestrated by Prince Henry's Captain Agnew moved them within 6 miles of the German ship. They flashed the international signal, "Stop instantly or I will open fire." München ignored the warning. Prince Henry fired a warning shot. The Germans scuttled the München. Within moments, the ship was in a cloud of smoke and the crew could be seen lowering the life boats. By the time Prince Henry reached the ship, it was in flames and not salvageable. German ship sighted, but it was already scuttled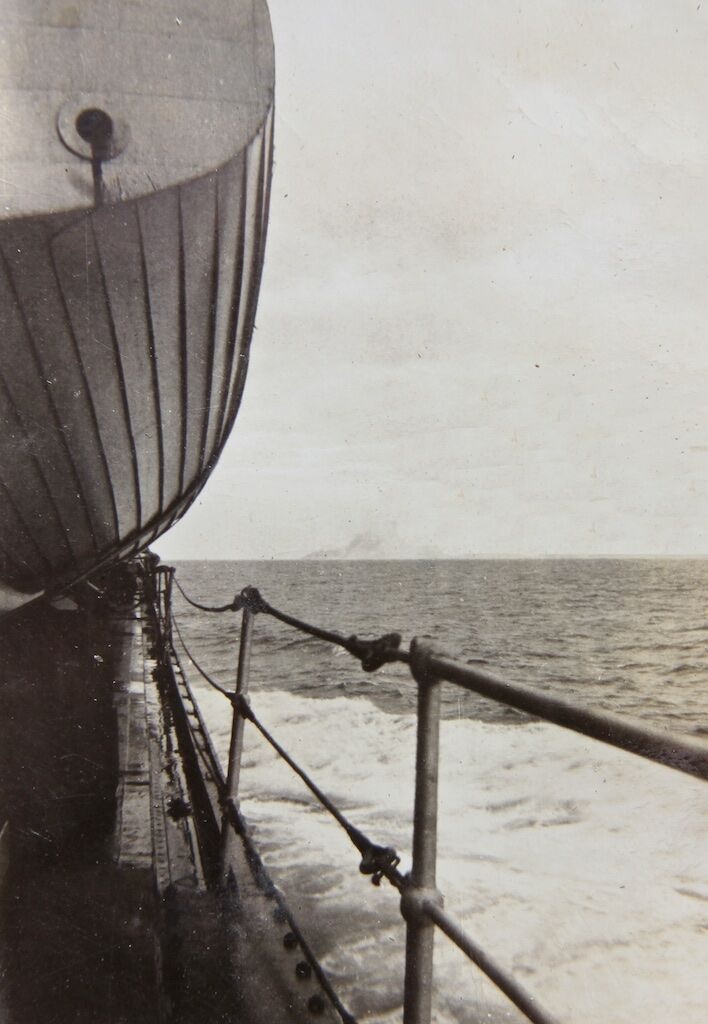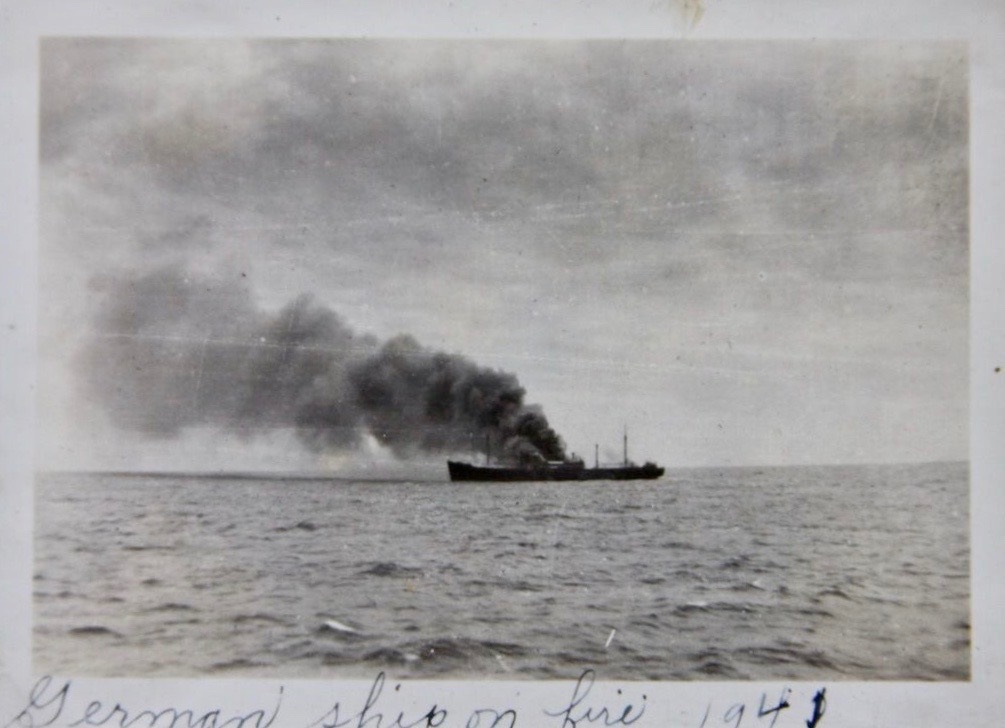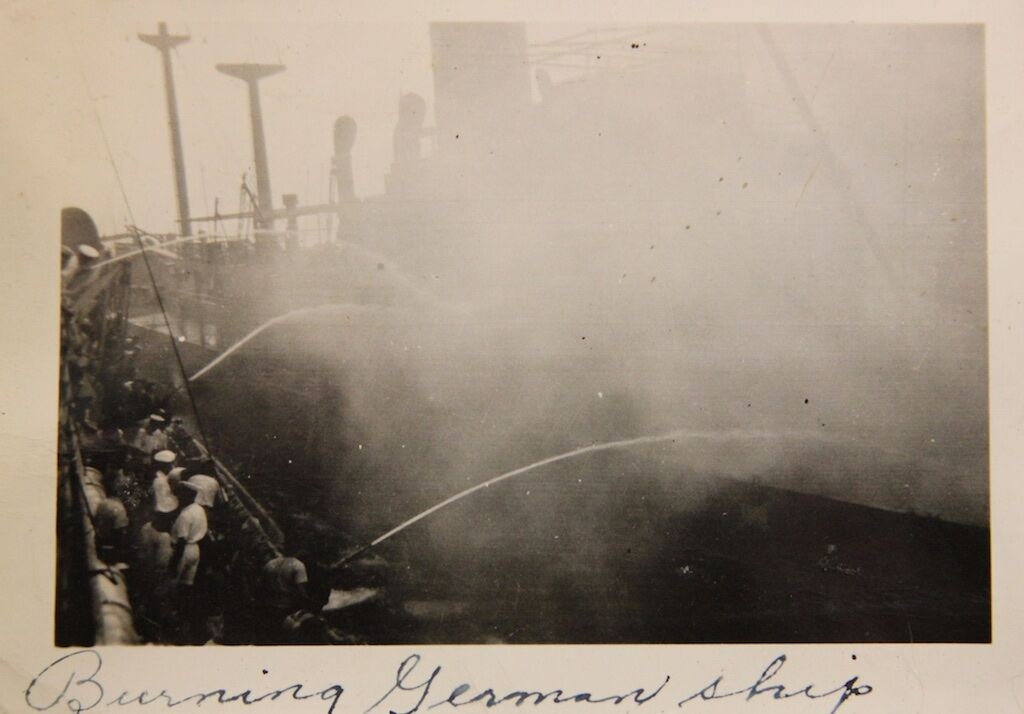 German ship sighted, but it was already scuttled
With the German crew safe in their small boats and heading towards Peru, Prince Henry proceeded full speed southward in search of the other ship, Hermonthis. Four hours later, they saw German ship on the horizon to the southeast. The ship was already on fire and the crew was lowering boats to escape. Prince Henry drew alongside and lowered her cutter to round up one of the German boats.
It looked as though the ship could be saved. They ordered the Germans back on the ship to fight the blaze. Prince Henry secured herself to the side of the German ship. The Canadian crew attempted to extinguish the fire. The heat was intense.
After four hours, they succumbed to the realization that they were losing the battle. The sea was rough. The ships were smashing and grinding against each other and the hoses were breaking. Hermonthis could not be saved. The Prince Henry along with the first group of German prisoners went in search of the Germans in the other two life boats.
After the remaining German crew were brought onboard Prince Henry, they shot gunfire at the Hermonthis to sink her. They returned to the site of München to destroy her, but it had already been destroyed by a Peruvian cruiser that had also recovered the German crew. German prisoner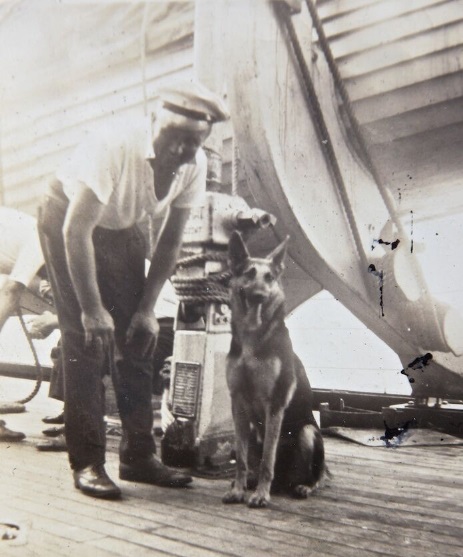 German prisoner with their mascot Peesta - click here to read Peesta's story
In retaliation for the Germans scuttling their ships, the Peruvian government seized two Deutsche Lufthansa planes and property, an airline 100% German owned and operating in Peru. Consequently, Pan-American Grace Airlines (Panagra), which was closely collaborating with the US, increased flight services within Peru, driving out German air operations.
Intercepting two German ships in the Callao operation was considered Prince Henry's outstanding achievement. Their success was attributed not to luck but to solid strategy and the ability and skill to carry it out.
Return to British Columbia
Prince Henry patrolled for three more weeks off Peru before heading to Esquimalt, B.C. on April 29th to transfer her prisoners and replenish supplies. She was to join up with Prince David on duty but that ship was due for a retrofit. In September, 1941, Prince Henry was assigned duty of depot ship for Newfoundland Escort Force.
Back in PEI
John was back in PEI to spend Christmas with his family and girlfriend Hazel MacLean before beginning his assignment to Newfoundland. The year 1941 was an eventful one within the Pacific theatre of war for a farm boy from Bannockburn Road.
---
RCN HOME PAGE SHIP INDEX CONTACT