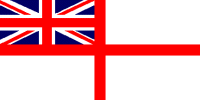 For Posterity's Sake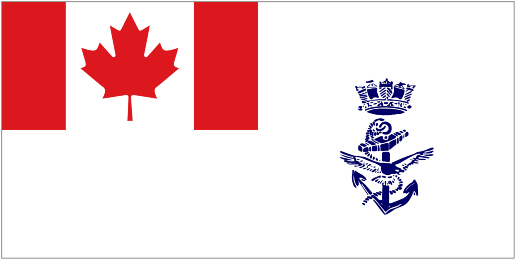 A Royal Canadian Navy Historical Project
In memory of those who have Crossed the Bar
Robert Elwood (Bob) Pearson

Submarine Detector, V37150, RCNVR

Born: 20 Feb 1921, Vancouver, British Columbia

Died: 03 Mar 2016, North Vancouver
PEARSON, Robert Elwood (Bob) - On the afternoon of March 3 Robert E Pearson gently passed away. Bob was a loving husband, a proud father, an adoring grandfather and great-grandfather, and a wise advisor. Bob was born in Vancouver in 1921 to John and Lily Pearson. As a young man he began employment with the Geo H Hewitt Co but left during WWII to volunteer for Canada's navy. He served aboard the frigate HMCS Swansea and fought in the Battle of the Atlantic. At wars end he returned home and married his sweetheart Sybil and they moved to North Vancouver, built their house, and raised their family. Bob spent many of his retirement years trailering, and traveling, and enjoying his grandchildren. An illness early in 2015 forced a move to the Kiwanis Centre where Bob was cared for with kindness and respect. Bob was predeceased by his wife Sybil in 2008, by his sister Mona and brother Jack, both of Seattle, and by his son-in-law Tom Lewis in 2011. Left to cherish his memory are his daughters Robin Lewis and Janice Grant (Howard); grandchildren Allison Baird (Carson), Shawn Watt (Rob), Alex Grant (Jaralyn), and Genevieve Grant; as well as great-grandchildren Mason, Rowan, Rylie, Leah, Megan, Julian, and Finnley. There will be no service at Bob's request. He was quiet and steady, intelligent and helpful, honourable and gracious. He will be greatly missed. (The Province 19 Mar 2016)
Robert (Bob) Elwood Pearson was born in Vancouver on 20 Feb 1921. Bob had been working as a salesman for a Vancouver firm, George H Hewitt Company when the war broke out. He joined the RCNVR at HMCS Discovery on 13 May 1942. After training, Bob was assigned to HMCS Lockeport J100. HMCS Lockeport operated out of Esquimalt for a short period before transferring to Halifax. After arrival in Halifax, Bob was sent back to Esquimalt, assigned to HMCS Swansea K328. He was on her from the time she was launched, all through her trials and through the convoy work on the Atlantic up until the end of the European conflict. He served as an Able Seaman and Asdic operator (Submarine Detector) throughout the period where she helped sink four enemy submarines. It was his job to listen for subs and when one was pinpointed they would turn over the controls to the Asdic Officer. At that point his action station was on one of the guns. Bob was discharged on 31 October 1945 and returned to his former job, and worked there until his retirement in 1982, as General Manager of the firm. He and his wife Sybil moved to North Vancouver in 1949. Bob crossed the bar on 03 Mar 2016.
Ships served in:
HMCS LOCKEPORT - Served in LOCKEPORT 08 Jan 1943 - 20 May 1943 as an OS.SD, RCNVR
HMCS GIVENCHY - Served in GIVENCHY 30 Jun 1943 - 04 Oct 1943 as an OS.SD / AB.SD, RCNVR. Rated AB 02 Jul 1943
HMCS SWANSEA - Served in SWANSEA 05 Oct 1943 - 12 Mar 1945 as an AB.SD / A/LS.SD, RCNVR. Rated A/LS 15 Jul 1944
(1) Seaman Pearson (2) Bob Pearson (3) Certificate of Service (4) Naval Training and Active Service Record (5) Bob in Halifax, NS (6) Chocolate Lake, Halifax, NS
(7) Bob Pearson n front (8) Robert Pearson with his girl Sybil Taylor who became Mrs. Pearson in late 1945. Robert had this photo with him on board ship throughout the entire war thus the tattered look. (9) Envelope from a letter from Robert Pearson to his girl Sybil Taylor. Note the censor's stamp.
Courtesy of Howard Grant
---