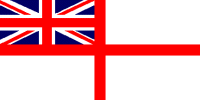 For Posterity's Sake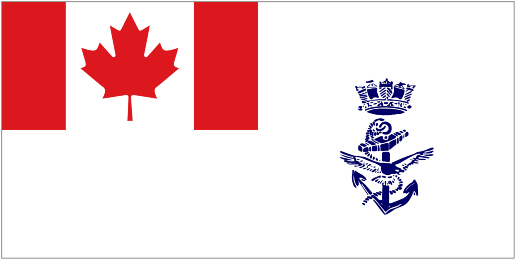 A Royal Canadian Navy Historical Project
In memory of those who have Crossed the Bar
Rodney William Gerald Carson

Quarter Rating 3rd Class, V72514, RCNVR

Born: 21 Jan 1926, Clontarf, Ireland

Died: 03 Oct 2015, Stonewall, Manitoba
CARSON, Rodney William Gerald - of Warren, Manitoba born Clontarf, Ireland, January 21, 1926 passed away October 3, 2015, Stonewall Regional Hospital, into the presence of his Lord and Saviour. Rodney was predeceased by his parents, brother Sidney Thomas (Second World War R.C.A.F. casualty), son Rodney William Jr. and wife Patricia, and grandson Darren Thomas. He is survived by his devoted wife Marilyn Dorothea, adult children Sandra Lynn and family of Toronto, Ontario, Shawn Thomas and family of Edmonton, Alberta, Christopher Thomas, Gregory Alan and family, Shannon Elizabeth and family all of Winnipeg, Manitoba, as well as cousins Rob Gordon and family of Ottawa, Ontario and Dennis Carson and family of Hamilton, Ontario. Rodney was a Second World War survivor of the Battle of the Atlantic. After the war he took up insurance as a profession and became an independent broker, operating R. W. Carson Agencies for more than 55 years. He was a very family oriented man who instilled the enjoyment of outdoor sports in his children. He enjoyed golfing, gardening, downhill skiing, darts, billiards, cribbage and later in life travelling with Marilyn his constant companion. Church activities also played a major role in his family life. A celebration of life service will be held Thursday, October 8, 2015 at 3:00 p.m. at New Life Church on Highway 67 in Stonewall, Manitoba. Abundance of gratitude to our church family for all their fervent prayers. In lieu of flowers, donations may be made to Union Gospel Mission or Chosen People Ministries (Canada). The family wishes to extend our deepest heartfelt thanks to Dr. Dirk Venter and all his staff for their compassionate care during Rodney's time at Stonewall Hospital. MacKenzie Funeral Home Stonewall 204-467-2525 (The Winnipeg Free Press 06 Oct 2015)
Rodney enlisted in the RCNVR on 04 Oct 1943 at HMCS York and commenced active service on 08 Dec 1943. He was demobilized on 15 Oct 1945 at HMCS York. Rodney's ashes were committed to the sea from HMCS Montreal on Battle of the Atlantic Sunday 2016.
Ships served in:
HMCS HUSKY - Served in Husky 10 Apr 1944 - 14 Apr 1944 while in training at HMCS Cornwallis
HMCS MIRAMICHI - Served in Miramichi Jan 1945 - 10 Jun 1945 as an A/AB, RCNVR // 06 Jan 1945 - 10 Jun 1945 as an A/AB, RCNVR
HMCS SHAWINIGAN - Served in Shawinigan 14 Jun 1944 - 31 Aug 1944 as an OS, RCNVR // 01 Oct 1944 - 13 Dec 1944 as an OS / A/AB, RCNVR. Rated A/AB 08 Dec 1944 (note 1)
HMCS UGANDA - Served in Uganda 28 Aug 1945 - 11 Sep 1945 as an A/AB, RCNVR
Note 1: Rodney Carson's service records show him drafted to HMCS Shawinigan until 13 Dec 1944 - though Shawinigan was sunk on 25 Nov 1944 with all hands. The discrepancy is attributed to the fact the Rodney was landed from HMCS Shawinigan at Sydney, NS just prior to her final sailing and transferred to the RCN Hospital at to treated for in infection resulting from a cut. Though he was still part of the crew, he was not on HMCS Shawinigan when she departed Sydney for the final time.
(1-2) Rodney Carson (3) Certificate of Service (4) Naval Training and Active Service Record (5) Naval Training and Active Service Record with form volunteering for service in the Pacific (6) Conduct record (7) Rodney's welcome home after the war
(8) Graduation of Rodney Carson's new entry class at HMCS Queen Charlotte, Charlottetown, PEI, 1942 (sailor #3 is Rodney Carson). Rodney was 16 years old when he joined (9) Photo 8 without numbers (10) Christmas menu, HMCS Naden, Dec 1943 (11-12) Newspapers on the loss of HMCS Shawinigan K136 (12) LCdr W. Paul Stiff presents Rodney Carson with a ship's badge for HMCS Shawinigan 704. (13) Rodney was granted honourary crew member status of HMCS Shawinigan 704 by her Commanding Officer , LCdr Sid Green. (14) Click here to view the article from "Action Stations", HMCS Sackville's Jun-Jul 2012 newsletter (15) Article from "Action Stations" on the Battle of the Atlantic Pilgrimage - Londonderry, Ireland. Rodney Carson and his wife attended this ceremony.
(RC16-RC18) Rodney Carson on HMCS UGANDA 1945
(RC19) Fo'c's'le of HMCS UGANDA circa 1945
Courtesy of Chris Carson
---