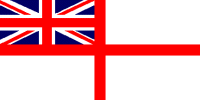 For Posterity's Sake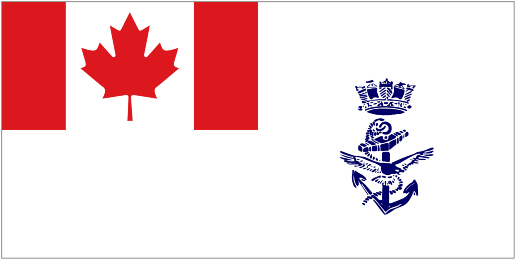 A Royal Canadian Navy Historical Project
In memory of those who have Crossed the Bar
Ernest George Crewe

Leading Telegraphist, 3964-E, RCN

Born: 04 Nov 1922, Lethbridge, Alberta

Died: 06 Mar 2014, Fernie, British Columbia
CREWE, Ernest George - With loved ones at his side, 91 year old George Crewe, one of Fernie's last two veterans, passed away peacefully at the Rocky Mountain Village on Thursday, March 6th. George was born in Lethbridge, AB on November 4, 1922. George is survived by his daughters Catherine (Gila), and Joy, granddaughters Elleda (Adam), and Lisa (Chris), his grandson Todd (Laura), and three great grandsons. He was predeceased by his wife Evelyn, sons Danny and Georgie, and his parents Robert and Olive Crewe. George was born and raised in Lethbridge AB. Growing up, George was an avid hockey player, playing forward position and earning the nickname "ROCKET" for his speed and shot. In September of 1940, at the age of 17, George joined the Royal Canadian Navy. He did his basic training at Naden base in Esquimalt BC. While in the war George was trained as a telegraph operator. Upon completing his training at Naden in 1941, he was immediately shipped out on the HMCS Quinte. From that point he served on many ships in the battle of the North Atlantic. He was discharged on his birthday in 1947 and returned to Lethbridge where he started working for Baalim Wholesale, eventually working his way up to manager. While working at Baalim, George became known for having extremely bad luck with leased vehicles, earning him the nickname "Crash Crewe". George met Evelyn in Toronto at the automotive show in 1956. Evelyn moved to Lethbridge in 1957 with her sons Danny and Georgie. In 1959 their daughter Catherine was born. The Crewe family continued to live in Lethbridge until moving to Fernie in 1970. Once in Fernie, George discovered his love for skiing. He skied avidly till 1997. His other passions in life were his ham radio (VE7ERV), collecting stamps, and the "occasional" DARK RUM. George also loved to garden and was a member of the Bluebird Society, building many bluebird boxes that can still be seen down Baynes Lake Rd to this day. He was an avid hiker, climbing every peak in Glacier and Waterton Park. He also hiked the West Coast Trail twice at the age of 63 and 68 with his daughter Catherine. George lived his life to the fullest, and has left a legacy of beautiful memories and stories that will live on for future generations. In lieu of flowers donations may be made to any of the following charities: The Salvation Army or Heart & Stroke Foundation (see Donations link for address) or to the Foothills Medical Center (NICU) 1403 29th St. NW Calgary AB T2N 2T9. Service: 1:00 pm on Tuesday, March 11, 2014 at Legion Hall
George enlisted in the RCN on 16 Sep 1940 and was Honourably Released on 04 Nov 1947.
George was interviewed by Anne Gafiuk between 2012 and 2014. Below are Anne's interviews with George - shared here for posterity's sake.
(1) Background Information (2) World War II Navy Experiences (3) More Tales from a Terra Firma Tar - Pt 1
(4) More Tales from a Terra Firma Tar - Pt II (5) People George Knew (6) Crossing the Bar
Ships served in:
HMCS QUINTE - Served in Quinte 29 Aug 1941 - 07 Dec 42 as O/Tel / Tel, RCN. Rated Tel 13 Jan 1942
HMS WITHERINGTON - Served in Witherington 11 Dec 1942 - 16 Feb 1943 as a Tel, RCN. HMS Witherington was a WW I Admiralty modified W-class destroyer. She saw service in WW II
HMCS BELLECHASE - Served in Bellechase 28 Dec 1943 - 24 Jul 1944 as an A/L/Tel, RCN
HMS CAMPANIA - Served in Campania 05 May 1945 - 25 Jun 1945 as a L/Tel, RCN. HMS Campania was an escort aircraft carrier of the Royal Navy that saw service during WW II.
HMCS WARRIOR - Served in Warrior 25 Jan 1946 - 25 Feb 1945 as a L/Tel, RCN. While on Warrior, L/Tel Crewe served in the Admiral's Yacht (for Admiral Mainguy, RCN)
HMCS ROCKCLIFFE (for) ML Q124 - Served in ML124 01 May 1947 - 18 Aug 1947 as a L/Tel, RCN
(1) George shows his old Bosun's Call while being interviewed by Anne Gafiuk (2) George's duffel bag from his time in the RCN. When you got drafted from unit to unit, this is where you kept everything you owned (4) George's ID Card (5-8) Certificate of Service
(9-12)Wireless History Sheet - Examination Record (13) George's Wireless Operator's course at HMCS Naden. George Crewe - 2nd row, 2nd from right; Collin A. Miller - 2nd row, 1st on left (14) Two unknown sailors in Victoria, BC (15) Two unknown sailors in Victoria, BC (16) George Crewe (left) and 3 friends in Victoria, Jul 1941
(17) Unknown ship in the graving dock at Esquimalt - 1941 (believed to be PRINCE HENRY) (18) George Crewe (right) and friend on the "Kelpy", 1941. Kelpy, CC 3681, VEO 888 (19) HMS Lincoln G42 - date and location unknown (20) "Part of the Course" (21) The oilskin jacket and sou'wester that was worn by George Crewe when he was on ship. The oilskin and sou'wester were donated to HMCS Sackville, the last corvette though the Canadian Naval Memorial Trust and and is now on display on the Sackville. (22) "Sailors are a superstitious lot" says George. This is George's medicine bag which he received from an Indian in Lethbridge, Alberta. He always wore it and believed it is the reason why he came back. (23) George's pusser issued knife. A sailor would never be found without his knife handy (24) A collector's plate detailing George's career in the RCN, listing ships and shore stations
(25-31) These photos are from George Crewe collection. They were not attached to any album page and there is no marking to indicate who they are or what ship they were on - with the exception of photo 4 which is Boy Miller but ship or base is unknown. (32) During the war George met a man in Lunenburg who made models of ships. George got his address and told him if he survives the war, he will get him to build one for him. After the war, George contact him and received what is now one of his prized possessions - a model of the Bluenose.
Courtesy of Catherine Crewe and Anne Gafiuk
---