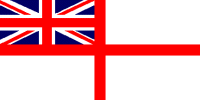 For Posterity's Sake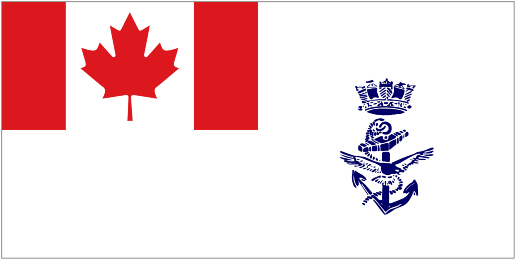 A Royal Canadian Navy Historical Project
In memory of those who have Crossed the Bar
Richard Edmund Thomas (Dick) James

Chief Petty Officer 1st Class, Gunnery Instructor

3881-E, RCN

Born: 16 Mar 1923, Shetland Islands


Died: 06 Oct 1990, Victoria, British Columbia
JAMES, Richard Edward Thomas - dearly loved husband and best friend of his wife, June, passed away after a short illness on October 6, 1990 at Royal Jubilee Hospital. He is survived by his loving wife, June (June Bug); his son, Richard James and Paula Wild of Courtenay, B.C.; his daughter, Bonnie Jane (Tweetie) and her husband Mick Zeznick; his sister, Robina Alexander; his brothers John James and Dr. Peter James, and his mother, Robina James, all of Victoria, B.C. Dick was born in the Shetland Islands on March 16, 1923 to Captain R.P. James and Robina Isabel James. Dick was a naval veteran, CPO (Ret) and served in the Battle of the Atlantic during the Second World War and also the Korean campaign. He was a well-known local sports fisherman as well as being captain of the B.C. Big Game Anglers' Association and life member of the VSIAA. Dick was founder and life member of the Royal Canadian Navy Anglers' Association, ex-president of the Amalgamated Conservation Society, member of the Hawaiian International Billfish Association, a member of the International Gamefish Association, the Pacific Gamefish Association, The Royal Canadian Legion and the CPO's Association.
Do not think of me and week
I'm gone before, I do not sleep
I am a thousand winds that blow
I am the diamond glints on snow
I am the sunlight on ripened grain
I am the gentle autumn rain
If you should waken in the morning's hush
I am the quick uplifting rush of silent birds in circled flight
I am the soft starts that shine at night
Remember me with love.
Naval service will be held at St. Paul's garrison Church on Wednesday, October 10 at 2:00 p.m. In accordance with Dick's wishes, donations to the CPO's Association are requested in lieu of flowers. Gone Fishing Arrangements through First Memorial Funeral Services and the Memorial Society of B.C.
* Note: Richard's obituary lists his second name as Edward, while his service documents list his 2nd name as Edmund.
---
JAMES, Richard Edmund Thomas - Dick James became an Ordinary Seaman in March 1941 and was first assigned to CFB Esquimalt-based armed yacht HMCS Cougar and later minesweeper HMCS Outarde, where he became Coxswain. In 1943, he joined the crew of River-Class frigate HMCS Beacon Hill, which would become part of an all-Canadian convoy Escort Group based out of Londonderry, Northern Ireland.
After the war, he served in C-Class destroyer HMCS Crescent, which was sent to China in 1949 to safeguard Canadian interests during the Chinese Civil War. It was the first operational deployment of a Canadian warship since the end of the Second World War.
In subsequent years he became Parade Instructor at the navy's post-war training base CFB Cornwallis, and a Chief Gunner's Mate aboard HMCS Cayuga for post-Korean-war patrols and destroyer HMCS Assiniboine. His final post was as Equipment and Trials Officer, Chief Gunnery West Coast before his retirement.
Following his 21-year naval career, James became a successful local real-estate agent, from which he finally retired in the mid-1980s. He passed away in 1990.
---
Ships served in:
HMCS CRESCENT - Served in Crescent in 1948
(DJ01-DJ02) Gun crew on HMCS OUTARDE (DJ01) Dick James, standing, 2nd from right (DJ02) Dick James, standing, left hand on gun breech mechanism (DJ03) HMCS CRESCENT Fastball Champions 1948, West Indies (DJ04) P.O.s Boats Crew HMCS CRESCENT - 1948, West Indies. L-R: Dick James - Hank Bennetts - Bob Clements - Ned Kruncki - Harry Brown "Popeye" Chambers (Cox) (DJ05) CPO Dick James on HMCS CAYUGA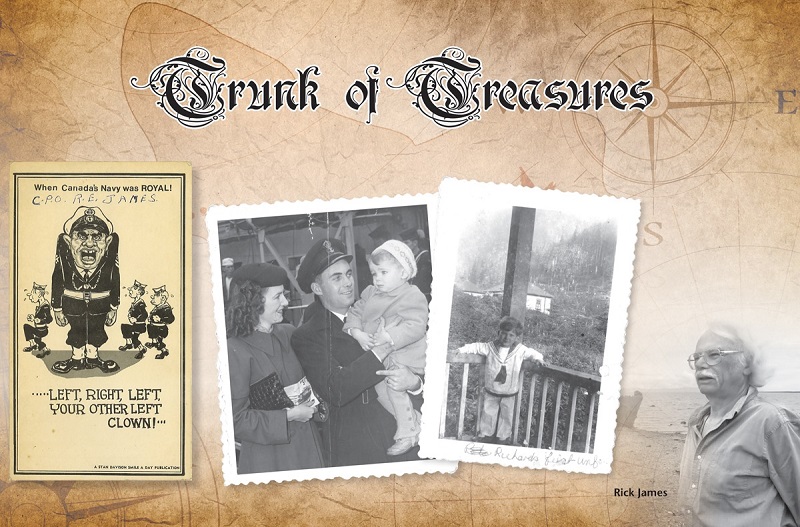 ---