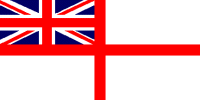 For Posterity's Sake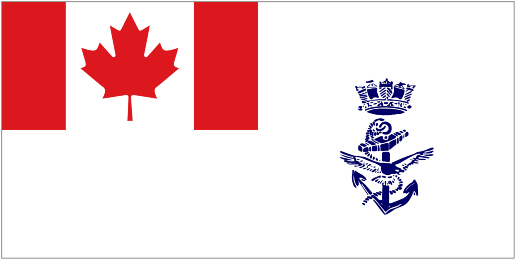 A Royal Canadian Navy Historical Project
HMCS ASSINIBOINE 234
NEVER UNPREPARED

HMCS Assiniboine 234

Battle honours and awards: Atlantic 1939-45, Biscay 1944, English Channel 1944-45
Laid down: 19 May 1952

Launched: 12 Feb 1954

Commissioned: 16 Aug 1956

Paid off for DDH conversion: 01 Jun 1962

Re-commissioned: 28 Jun 1963

Paid off for DELEX Refit: 23 Apr 1979

Re-commissioned: 16 Nov 1979

Paid off: 14 Dec 1988

Fate: Sold for scrap.
Assiniboine was the first ship delivered postwar to the RCN by Marine Industries Ltd., Sorel and was commissioned there on 16 Aug 1956. In January 1959, after two years' service on the east coast, she was transferred west, and in Jul 1959, had the honour of carrying Queen Elizabeth and Prince Philip from Vancouver to Nanaimo. In Jun 1962 she began her conversion to a helicopter carrying destroyer (DDH), the first of her class to under the procedure, which was largely carried out by the Victoria Machinery Depot. Re-commissioned on 28 Jun 1963, she returned to Halifax. In Jan 1975, Assiniboine took off the crew of the freighter Barma, which was shipping water 185 miles off Boston. Between Apr and Nov 1979, she completed her Destroyer Life Extension (DELEX) program at Canadian Vickers Ltd., Montreal. On 30 Jun 1981, Assiniboine grounded on Point Pleasant Shoal at the entrance of Halifax Harbour. In Jan 1984, while en route to Florida for Exercise Northern Wedding, a crack was found in Assiniboine's main deck. She was forced to return to Halifax after a port visit at Fort Lauderdale while the rest of the squadron continued on the exercise. En route to Halifax she had to remain within sight of land. Later that year, while acting as escort for the Tall Ships race from Bermuda to Halifax, Assiniboine took a lead role in the search for survivors of the lost British sailing vessel Marques, but sadly only one was found. On 17 Jul 1984 Assiniboine went into refit at Marine Industries Ltd., Sorel, Que. After thirty-two years' service, and with more than 700,000 nautical miles under her keel, she was paid off on 14 Dec 1988, afterward serving as a floating classroom for fleet technicians at Halifax until Jan 1995, when she was turned over to Crown Assets for disposal. She was sold for scrap in 1995.
RCN Memories: Brace for Shock! Lost at Sea - LSWU Olan
Photos and Documents Ship's company photos Commissioning booklet
The Ship's Bell Your Shipboard Guide - 1970
Commanding Officers

Cdr E.P. Earnshaw, RCN - 16 Aug 1956 - 23 May 1958

Cdr James Robert Coulter, RCN - 24 May 1958 - 19 Feb 1959

Capt James Charles Pratt, RCN - 19 Feb 1959 - 17 Aug 1960

Capt J.A. Charles, RCN - 17 Aug 1960 - 18 Aug 1961

Cdr V. Browne, RCN - 18 Aug 1961 - 30 Apr 1962

Cdr Edgar Alfred Wiggs, RCN - 30 Apr 1962 - 22 Jun 1962

Cdr Walter Stairs Blandy, RCN - 28 Jun 1962 - 15 Jan 1966

Cdr Thomas Leith Bourdillon Hebbert, RCN - 15 Jan 1966 - 15 Jul 1967

Cdr Gordon (Gordie) Lewis Edwards, RCN - 15 Jul 1967 - 06 Jul 1970

LCdr Robert Alan Ernest Cullwick - 06 Jul 1970 - 18 Aug 1970

Cdr Leonard Joseph Cavan - 18 Aug 1970 - 10 Jan 1972

Cdr Harley Buell Keiran - 10 Jan 1972 - 17 Jul 1972

Cdr Trevor Stephen Hayward - 17 Jul 1972 - 20 Nov 1972

Cdr Gerald George Freill - 20 Nov 1972 - 22 Dec 1972

LCdr R. Thomas - 22 Dec 1972 - 14 Apr 1973

Cdr John Robin Cornell - 14 Apr 1973 - 20 May 1974

LCdr R. Thomas - 20 May 1974 - 10 Jun 1974

Cdr Mark Hubert Taylor - 10 Jun 1974 - 16 Jul 1975

Cdr Edward Joseph Kelly - 16 Jul 1975 - 27 Jun 1977

Cdr Michael John Duncan - 27 Jun 1977 - 15 Apr 1979

LCdr Kim Beardmore - 15 Apr 1979 - 31 Jul 1979

Cdr George Douglas Braithwaite - 31 Jul 1979 - 10 Aug 1981

Cdr R. Moore - 10 Aug 1981 - 04 Jul 1983

Cdr Wilfred Gourlay D. Lund - 04 Jul 1983 - 01 Jun 1984

Cdr Roger Michael Bernard - 16 Jun 1984 - 01 Aug 1985

Cdr B.D. Neal - 01 Aug 1985 - 11 Jun 1987

Cdr D.G. McNeil - 11 Jun 1987 - 02 Jan 1989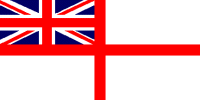 In memory of those who made the ultimate sacrifice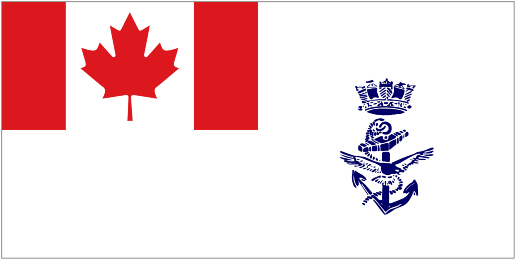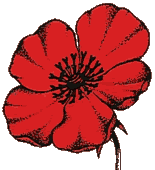 Lest We Forget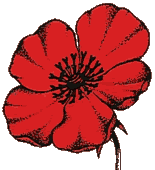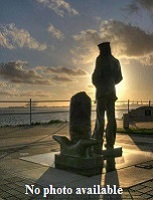 OLAN, Wayne John
AB, 63372-H, C.F. (Navy)
Lost at sea off San Juan, Puerto Rico - 20 Feb 1969

In memory of those who have crossed the bar

They shall not be forgotten

A-B

1934-2018

1956-2017

1933-2014

Served in Assiniboine in 1963 for haul down trials as Lt, RCN

1922-2006

1929-2013

____-2018

1920-1991

Served in Assiniboine in 16 Feb 1959 - 24 Aug 1959

1928-2016

1961-2016

1937-2018

C-D

1929-2010

1934-2013

1936-2012

1929-2015

11th Commanding Officer

1918-2010

1946-1999

____-2013

1938-2016

1930-2016

Coulter, James Robert Boardman

1920-2004

2nd Commanding Officer

____-1982

Served in Assiniboine in 1968 as an Electrician

____-2015

1946-2008

1925-2006

Served in Assiniboine 1957-1959 as LCdr (E), RCN, E.O.

1931-2016

1949-2011

1942-2016

1927-2002

Served in Assiniboine 20 Feb 1959 - 02 Jun 1959

1938-2012

20th Commanding Officer

1949-2019

E-F

1940-2017

1931-2011

1932-2015

1943-2015

____-2017

1937-2016

____-2012

1939-2015

____-2013

G-H

1935-2007

1919-2018

____-2010

1926-2015

1925-2015

____-2011

1940-2016

1931-2008

1946-2018

____-2004

1925-2014

____-2008

____-2015

1938-2013

1932-2012

____-1995

Served in Assiniboine Nov 1966 - Apr 1970 as an ET

1941-2009

____-2018

Served in Assiniboine in 1958

I-J

____-____

1927-2016

1931-2017

1919-____

K-L

1926-1985

Served in Assiniboine 20 Feb 1959 - 10 Sep 1961 as a P1WRH, RCN

Kidder, Larry

____-2014

1928-2014

1941-2010

1933-2014

____-2014

1929-2017

____-2014

M-N

1933-2018

1930-2015

1934-2006

____-2017

Served in Assiniboine Jan 1969 - Dec 1971

1938-2014

1961-2014

1941-2016

1938-2013

Served in Assiniboine in 1957 as a Slt, RCN

____-2011

1938-2009

1948-2014

____-2015

O-P

1928-2017

1940-2009

Parry, Albert

____-____

1942-2016

Served in Assiniboine 1974-1978

____-1965

1922-2010

____-2010

____-2018

____-1994

3rd Commanding Officer

____-2013

Q-R

____-2017

1928-2012

Served in Assiniboine in 1964 as LCdr, RCN, XO

S-T

1948-2015

1926-2013

1963-2018

1919-2013

1939-2012

____-2014

Drafted to Assiniboine in 1959

1928-2012

St. Germain, Jean Joseph Dominique

1932-2011

1948-2014

____-2016

Served in Assiniboine as LCdr, XO 1978-1979 (approx)

1931-2018

1924-2008

Served in Assiniboine as Chief Electrician

____-2017

1935-2015

1927-2017

Served in Assiniboine as a P2RP

1961-2013

1937-2018

1927-2016

Served in Assiniboine in 1960 as Lt, RCN

____-2003

1959-2014

U-V

1932-2017

W-X

1940-2013

1922-2016

1941-2016

1939-2015

Served in Assiniboine as a PO Shipwright/Hull Tech

1947-2014

1922-2012

1948-2013

Wright, Gregory Thomas

____-____

Y-Z

1928-1996
Former Crew Members

Addison, Tim

Berbeck, Robert, Jun 1963 - Feb 1964

Bradley, Paul, LSET - 1968

Brousseau, Rene, P1ET - 1968

Brown, Ted, Radioman - 1969

Bunn, Brian (Chuck) (Shotgun), Naval Air, RCN / C.A.F.

Cayley, Peleg Howland, Slt, RCN - 05 Jul 1944

Cuthbert, Tom, LSET - 1968

Doiron, Alfie, LSET - 1968

Hawley, John, FC - Oct 1972 - Jun 1976

Hlasny, Steve, LS

Hutton, Robert (Bob), Sig

Kavanaugh, Karl, P2ET - 1968

Kimber, Norman, LSWU, RCN - 1966-1967

Larcheveque, Richard, OBSV/AESOP - 1980-1981 (aircrew)

Malloy, Jock, LSET - 1968

McGaw, Tom, LSET - 1968

McLeod, David, ABET - 1968

Melnyk, Pete, Radioman - 1969

Nordstrum, Dale, AB - 1960

Okros, Richard Dennis, Lt, RCN, SQN Gunnery Officer - 1955

Olson, Vern, OSCR1, 39334-E, RCN - Feb 1959 - 07 Feb 1961

Reaume, Wayne, 27146-H

Robbins, Wayne - 1969

Silvester, Jim Clark, PO1, RCNR

Thomas, Jake, Radioman - 1969

Thomas, Robert - 1968

Tofflemire, Bob, RP

Vermette, Gary, ABET - 1968

Watson, Bryan, ABFC - Sep 1968 - Jul 1969
Photos and Documents
HMCS Assiniboine's bell - circa 1975-77

Courtesy of Danielle Boudreau

HMCS Assiniboine, Hamburg German, 1957

Courtesy of photographer: Kent Malo

Source: ShipSpotting,com

HMCS Assiniboine, and HMCS Crescent along side for the Big Exchange - Feb 1959

"In an orderly fashion by messes we exchanged ships while alongside inn San Diego. I actually preferred the Crescent, older ship she had been converted with modernization of the Operations department plus all the updated equipment, with bunks similar to what the Yanks had for bunks, strapped canvas."

Courtesy of Stephen Hlasny

LS Steve Hlasny and AB Dale Nordstrum in the Ops Room on HMCS Assiniboine, 1960

Courtesy of Steve Hlasny

Michael Forbes on the fo'c's'le of HMCS Assiniboine 234, west coast of Vancouver Island, 1961

Courtesy of Michael Forshaw

HMCS Assiniboine undergoing her conversion from DDE to DDH at the Victoria Machinery Depot - 1962

Courtesy of Richard Larcheveque

Helo Haul Down System on HMCS Assiniboine 234

From the collection of LCdr Larry Zbitnew

Courtesy of Dennis Cardy

HMCS Assiniboine 234

On 27 November 1963, the new landing platform aboard HMCS Assiniboine was used for the first operational destroyer landing of a production CHSS-2.

Photographer: Raymond Cumby

Courtesy of Raymond Cumby

HMCS Assiniboine 234 mid 1960s

Courtesy of Robert Berbeck.

HMCS Assiniboine 234 anchored off Malaysia, 1962

Courtesy of Michael Forshaw

On board HMCS Assiniboine 234, Malaysia, 1962

Courtesy of Michael Forshaw

On Board HMCS Assiniboine 234, Malaysia, 1962

Courtesy of Michael Forshaw

On board HMCS Assiniboine 234, India Ocean 1962

Courtesy of Michael Forshaw

Michael Forshaw in Japan, 1962

Courtesy of Michael Forshaw

Newspaper article on HMCS Assiniboine from The Halifax Mail Star, 24 Oct 1963

Courtesy of Art Moore

A few sailors from HMCS Assiniboine and HMCS Saguenay at the beer gardens, Honolulu, Hawaii

Courtesy of Michael Forshaw

Splice the Mainbrace on board HMCS Assiniboine

Governor General's Cruise, 1968

Courtesy of Tom Wright

HMCS Assiniboine 1968 Governor General's Centennial Cruise of Newfoundland.

This picture shows the Governor General Roland Mitchener and his wife with the helicopter fire fighting crew, which at the time was a secondary duty of members of the ships company, as the ship didn't carry any dedicated firefighters. I'm (Robert Thomas) standing to the right of Mrs. Mitchener and was the only person who had an all silver fire fighting suit . As I recall, she asked me if I was "special". The Sikorsky H04S-3 (Pedro) we carried for the trip is now part of the National Aviation and Space Museum collection and on display in Ottawa. The rescue diver in the picture is LS Olan who was lost overboard during a storm in 1969.. The picture was taken by a Killick Photographer assigned to cover the cruise and it cost me a tot. He developed it in a portable photo lab set up in sickbay.

Courtesy of Robert Thomas

HMCS Assiniboine, Maple Spring 1969

Wayne Robbins with sparkers Ted Brown, Jake Thomas and Pete Melnyk, enjoying a coolie after a guard practice at Martinique in the Lesser Antilles.

Courtesy of Robert Thomas

HMCS Assiniboine 234 Routine Orders 11 Jul 1969

HMCS Assiniboine 234

Courtesy of Nigel Whiteley, LCdr, RCN, Ret'd

DND/RCN photo

HMCS Assiniboine 234 - Welcome Aboard Booklet

Circa 1968-1970

Courtesy of Nigel Whiteley, LCdr, RCN, ret'd

Memorial Service held on HMCS Assiniboine 234 on 26 Oct 1969 for the crew of HMCS Kootenay 258 and those killed and injured during the explosion on her on 23 Oct 1969

Courtesy of Jake Thomas

HMCS Assiniboine "fully dressed" for her duties as Royal Escort to HRH Prince Charles and Princess Diana during their visit to the Maritimes, 10-29 June 1983

Courtesy of Ron Eccles

HMCS Assiniboine alongside St. John's Newfoundland with HMY Britannia, 22-24 June 1983

Courtesy of Ron Eccles

HMCS Assiniboine anchored outside Charlottetown, Prince Edward Island as escort to HMY Britannia, 27-29 June 1983

Courtesy of Ron Eccles

HMCS Assiniboine alongside Charlottetown, Prince Edward Island, 29 June 1983. Last day as Royal Escort

Courtesy of Ron Eccles

HMCS Assiniboine off Norfolk Va, late 1960's. 'Goofers' watch a rehearsal for the Naval Air portion of a NATO fire power demonstration, while the ship acts as plane guard for the USS John F. Kennedy. Always remember that trip. The concussions from nearby 500lb bomb blasts forced some of the one-way flapper valves, that kept sea water from coming up the the waste water pipes, stuck open. On the trip back to slackers, using the forward heads was like playing Russian Roulette.

Courtesy of Robert Thomas

HMCS Assiniboine 234 - Photo taken during "Northern Wedding 82"

USN photo

HMCS Assiniboine 234

Map of NORPLOY 74 trip - 06-31 Aug 1974

Courtesy of Ronald J. MacDonald

Crossing the Line certificate for the Equator - Steven Mark Adams - 27 Feb 77

South American Cruise - HMCS Assiniboine, HMCS Algonquin, HMCS Protecteur

Courtesy of Steven Mark Adams

Crossing the Line Ceremony on HMCS Assiniboine 234 on 27 Feb 1977 during the South American Cruise

Courtesy of Danielle Boudreau

HMCS Assiniboine 234 in drydock in Shelburne, Nova Scotia circa 1979

Courtesy of Vincent Pyman

HMCS Assiniboine and the 1974 Portuguese Coup or "Where was this covered in command exams?"

by Captain Robert H. Thomas, RCN, Ret'd

In the spring of 1974, Portugal had been in political turmoil for some time, with dissent focused within the Army over policies in overseas Portuguese territories. In Angola, Mozambique, and Guinea-Basseau revolution and terrorism had challenged the Portuguese colonial administrations for over a decade. An attempted coup on March 16, led by junior officers opposed to the extreme right-wing government, had failed, lulling the government into complacency. Six weeks later, a second military coup succeeded and seized power.

HMCS Assiniboine found herself in the middle of the coup. She was part of a NATO fleet scheduled to assemble in Lisbon and to sail at first light on April 25. The timing of the coup had been planned, in part, to follow the departure of the fleet to ensure that the Tagus would be free of foreign warships.{1} The vagaries of the sea intervened.

In the morning of April 22, while en route to Lisbon, Assiniboine sighted a small Grenadian merchant vessel, the Trade Mariner, which had been adrift without power for eight days. Day-long attempts to repair her engine were unsuccessful so Assiniboine took her in tow and headed for Lisbon, 350 miles away. This delayed Assiniboine's arrival until 11:00 a.m. on April 24. However, Captain Jock Allen, Commander of the Canadian Task Group, approved a 48 hour stay in Lisbon.

On arrival, Assiniboine secured outboard of several other warships and had to shift very early on April 25 to permit the others to sail as planned for the exercise. The pilot in charge of the move arrived late, almost incoherent and complaining of a traffic jam in the city. A "cold" shift by tug to the anchorage duly commenced at just before 7:00 a.m.{2} Two members of Assiniboine's ship's company were left ashore to move a rental vehicle to the Doca de Marinho, where the ship was due to move.

At anchor, permission could not be received to move alongside and it soon became clear that something serious was going on. The pilot was talking to authorities ashore but either could not, or would not, explain what was happening. In fact, unbeknownst to us, the coup had started at 3:00 that morning and the Army had moved rapidly to seize control of the city.

Shortly after 9:00 a.m. a Portuguese frigate, the Almirante Gago Coutinho, approached Assiniboine. She was clearly at action stations and circled around us. Our reaction was to go to a higher degree of watertight integrity but to take no overt action which might be perceived as threatening or provocative by the Portuguese. At the same time, we were giving serious thought as to what to do if she attempted any hostile action. What we did not know was that the Army was equally uncertain about the frigate's intentions and had tanks ready to fire at it if it took hostile action. However, in mid-morning, after its officers had apparently refused the orders of the Captain to fire on the city, the ship elevated its guns skyward and withdrew.{3}

We were finally ordered to remain at anchor at 10:00 a.m. hours due to political unrest ashore. To find out what was going on, the Commanding Officer, Commander Robin Corneil, took a small party ashore at 10:25 in an attempt to meet the Canadian Ambassador and seek his instructions.

Meanwhile, our two sailors ashore had blissfully driven to the ship's destination and parked, only to hear gunfire and witness considerable commotion. Here members of the PIDE (International Police for Defence of the State) had barricaded themselves in their headquarters across the street and fired indiscriminately into the crowd.{4} Ultimately, five individuals were killed and many more wounded - the only bloodshed in the coup.{5}

On his trip ashore, Commander Corneil first spoke to Commander Gregor MacIntosh of HMCS Yukon which was about to sail from back to Canada after participating in The NATO Standing Naval Force Atlantic (STANAVFORLANT).{6} Meanwhile, the boat's crew was standing by a railing around the square watching the gunfire! Commander Corneil called the Canadian Embassy and was advised by the Second Secretary that there did not appear to be any danger to Canadians. He then contacted the Canadian Ambassador, R. Duhamel, seeking advice and direction. He was unable to get any specific direction from him, being told repeatedly to "do what your superiors tell you to do". After these many repetitions, Corneil finally said "Mr. Ambassador, you are my superior officer, until you decide what you want me to do!" He was then advised to get back to the Embassy.

Shortly afterwards, the American Assistant Naval Attaché, in plain clothes, approached Commander Corneil. He was fluent in Portuguese and described what was going on. From this, Corneil was able to give the Embassy a detailed account of events and the uncertainty of the Portuguese naval officers present who did not want to leave the Doca until they were certain who was going to win. At 12:18 the Commander Corneil returned to the ship, having picked up the two members of Assiniboine's ship's company who were ashore.

There were other Canadian complications ashore. A Canadian Air Force Argus detachment from Greenwood was at the international airport at Portela which had been seized at 3:30 that morning by a unit of the officer training school.{7} Several personnel had brought spouses to Lisbon and were with them in downtown hotels. There was no way of contacting them or ensuring their safety, but the swiftness and lack of violence in the coup prevented any harm coming their way.

By mid-afternoon it was clear that there was nothing further we could do. Therefore, we weighed anchor shortly before 3:00 p.m. and sailed slowly down the Tagus, watching the activities of crowds ashore, especially their rapid dispersal when a tank suddenly appeared at an intersection.

The author was the Executive Officer of HMCS Assiniboine at the time.

Notes:

Michael Harsgor. Portugal in Revolution, The Washington Papers, (Beverly Hills: Sage Publications), 1976, p. 21.

All times are taken from the log of HMCS Assiniboine for April 1974. (Times have been converted to a.m./p.m. and rounded out in some places - Editor)

Insight on Portugal (London: Times Newspapers Limited, Andre Deutch, 1975), p. 83.

Harsgor, p. 22.

Insight, p. 96.

All details of Commander Corneil's activities ashore are from a letter to the author 11 Jan 98.

Insight, p. 84-5.

© Copyright NOAC 1998

This article was re-published here with permission of the Naval Officers Association of Canada, Executive Director Ken Lait

Author/Writer of this article is Captain Robert H. Thomas, RCN, Ret'd

This article is not to be re-published without permission of the NOAC

HMCS Assiniboine 234 in 1977 -Photo taken from cable deck hatch.

Courtesy of Vincent Pyman

Burma Road on HMCS Assiniboine 234 looking aft from Engineering office

Courtesy of Vincent Pyman

HMCS Assiniboine 234 "Flight Deck Olympics" September 1976

"11 mess wins again"

"I am back row 2nd from the right (Steven Adams). I know that there is Lt. Gosse, Gerry Quesnel, Kenny Moen, Bob Carlsen, Robin Hill, Gerry Springer, Knobby Clarke but the rest are faces without names now."

Courtesy of Steven Mark Adams

---

---

Albert Parry, RCN, ASDIC Operator / Sonar Operator

HMS Hood, HMS Rodney, HMCS Assiniboine 234

Courtesy of Tim Sands

Photo 3: Albert Parry is 2nd from the left.

Signalmen on HMCS Assiniboine in their racks in the mess deck. Charlie Nichol sitting on the left side of the settee

Courtesy of Robert Thomas

Webmaster's note: This was how we lived on the ships. Quarters were close and you learned to ignore everything so you could get some sleep.

(L-R) Radioman Charlie Nichol, unknown, Signalman Bob Ward, Radioman Hal Benson relaxing in the mess deck after coming off watch

Courtesy of Robert Thomas

---

Damage to HMS Cleopatra after being hit by HMCS Assiniboine circa 1980

Courtesy of Warwick Franklin

Newspaper article on HMCS Assiniboine's final sail past

Trident Magazine 07 Dec 1988

Courtesy of Claude Morissette

Newspaper article on HMCS Assiniboine's final sail past

Courtesy of Claude Morissette

Final message from CFS Mill Cove to HMCS Assiniboine 234

Courtesy of Claude Morissette

A final voyage .... to the breaker's yard

Former HMCS Assiniboine leaving Halifax November 25, 1995 under tow by the Russian tug Kaliningradets. Assiniboine and Kaliningradets were reported in Durban February 7, 1986 en route to India and the breaker's yard.

Click on the above photo to view a larger image

Photo source: Tug Fax by Mac Mackay April 2015

© Mac Mackay 1995