---
HMCS ASSINIBOINE 234
St Laurent Class Destroyer
---
Assiniboine was the first ship delivered postwar to the RCN by Marine Industries Ltd., Sorel and was commissioned there on 16 Aug 1956. In January 1959, after two years' service on the east coast, she was transferred west, and in Jul 1959, had the honour of carrying Queen Elizabeth and Prince Philip from Vancouver to Nanaimo.
In Jun 1962 she began her conversion to a helicopter carrying destroyer (DDH), the first of her class to under the procedure, which was largely carried out by the Victoria Machinery Depot. Re-commissioned on 28 Jun 1963, she returned to Halifax. In Jan 1975, Assiniboine took off the crew of the freighter Barma, which was shipping water 185 miles off Boston.
Between Apr and Nov 1979, she completed her Destroyer Life Extension (DELEX) program at Canadian Vickers Ltd., Montreal. On 30 Jun 1981, Assiniboine grounded on Point Pleasant Shoal at the entrance of Halifax Harbour.
In Jan 1984, while en route to Florida for Exercise Northern Wedding, a crack was found in Assiniboine's main deck. She was forced to return to Halifax after a port visit at Fort Lauderdale while the rest of the squadron continued on the exercise. En route to Halifax she had to remain within sight of land. Later that year, while acting as escort for the Tall Ships race from Bermuda to Halifax, Assiniboine took a lead role in the search for survivors of the lost sailing vessel Marques.
Excerpt from the New York Times 04 Jun 1984 on the loss of the Marques: A 150-foot, three-masted Polish training ship, identified as the the Zawisza Czarny, which was involved in the race and was in the vicinity, picked up the eight survivors and the body after hearing the distress signals, said Mr. Ludlow, the Coast Guard spokesman. He said another survivor was taken from the sea by a helicopter off the Canadian frigate Assiniboine. The survivors remained aboard the rescue ships last night. The Zawisza Czarny was expected to arrive in Bermuda this morning. Besides the Canadian frigate and the American and Polish training vessels, the search was joined by a Coast Guard C-130 airplane, a United States Navy plane, two Canadian helicopters, and three Canadian ships, the frigates Skeena and Margaree, and the oiler Preserver. The Coast Guard Cutter Taney was to arrive today.
On 17 Jul 1984 Assiniboine went into refit at Marine Industries Ltd., Sorel, Que.
After thirty-two years' service, and with more than 700,000 nautical miles under her keel, she was paid off on 14 Dec 1988, afterward serving as a floating classroom for fleet technicians at Halifax until Jan 1995, when she was turned over to Crown Assets for disposal. She was sold for scrap in 1995.
---
RCN Memories: Brace for Shock!
Photos and Documents Ship's company photos Commissioning booklet
The Ship's Bell Visiting Ships Programme - Expo '67 Your Shipboard Guide - 1970
---
Commanding Officers
---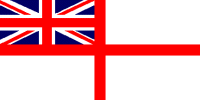 In memory of those who made the ultimate sacrifice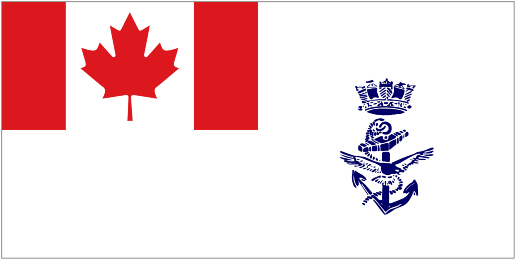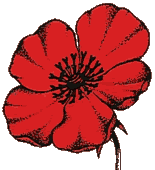 Lest We Forget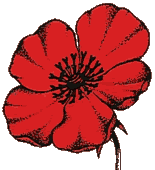 ---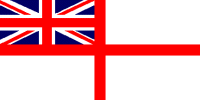 In memory of those who have crossed the bar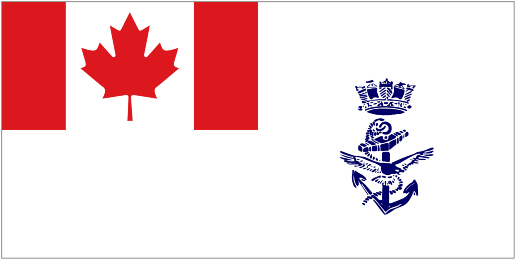 They shall not be forgotten
A
B
C
D
E
F
G
H
I
J
K
L
M
N
O
P
R
S
T
V
W
Y
---
Former Crew Members
Addison, Tim

Berbeck, Robert, Jun 1963 - Feb 1964

Bradley, Paul, LSET - 1968

Brousseau, Rene, P1ET - 1968

Cayley, Peleg Howland, Slt, RCN - 05 Jul 1944

Cuthbert, Tom, LSET - 1968

Doiron, Alfie, LSET - 1968

Duhan, Michael, CSC Tech, RCN / C.A.F.

Hawley, John, FC - Oct 1972 - Jun 1976

Hlasny, Steve, LS

Hutton, Robert (Bob), Sig

Kavanaugh, Karl, P2ET - 1968

Kelly, Dennis, LS, MS, PO2, RP2

Kimber, Norman, LSWU, RCN - 1966-1967

Larcheveque, Richard, OBSV/AESOP - 1980-1981 (aircrew)

Malloy, Jock, LSET - 1968

McGaw, Tom, LSET - 1968

McLeod, David, ABET - 1968

Melnyk, Pete, Radioman - 1969

Nordstrum, Dale, AB - 1960

Olson, Vern, OSCR1, 39334-E, RCN - Feb 1959 - 07 Feb 1961

Reaume, Wayne, 27146-H

Robbins, Wayne - 1969

Thomas, Robert (Jake), AB.RM, RCN / C.A.F. - 1967-1971

Tofflemire, Bob, RP

Vermette, Gary, ABET - 1968

Watson, Bryan, ABFC - Sep 1968 - Jul 1969
---
Photos and Documents
---